By Angelina Kochatovska
Imagining that working in a fashion magazine could be full of stereotypes about traveling to fashion capitals and staying at luxury hotels for free during fashion weeks, not to mention the rule of daily stylish outfits and getting some perks such as clothes or beauty samples from the brands. The truth about working in the fashion industry could be told only by those who have got a taste of the competitive and constantly changing fashion world.
Annika Lautens, a news editor at FASHION Magazine, said that the content from different events and trips is only a part of her life.
"90 per cent of my life I'm spending in my sweatpants in front of the laptop screen, the other 10 per cent is documented on Instagram."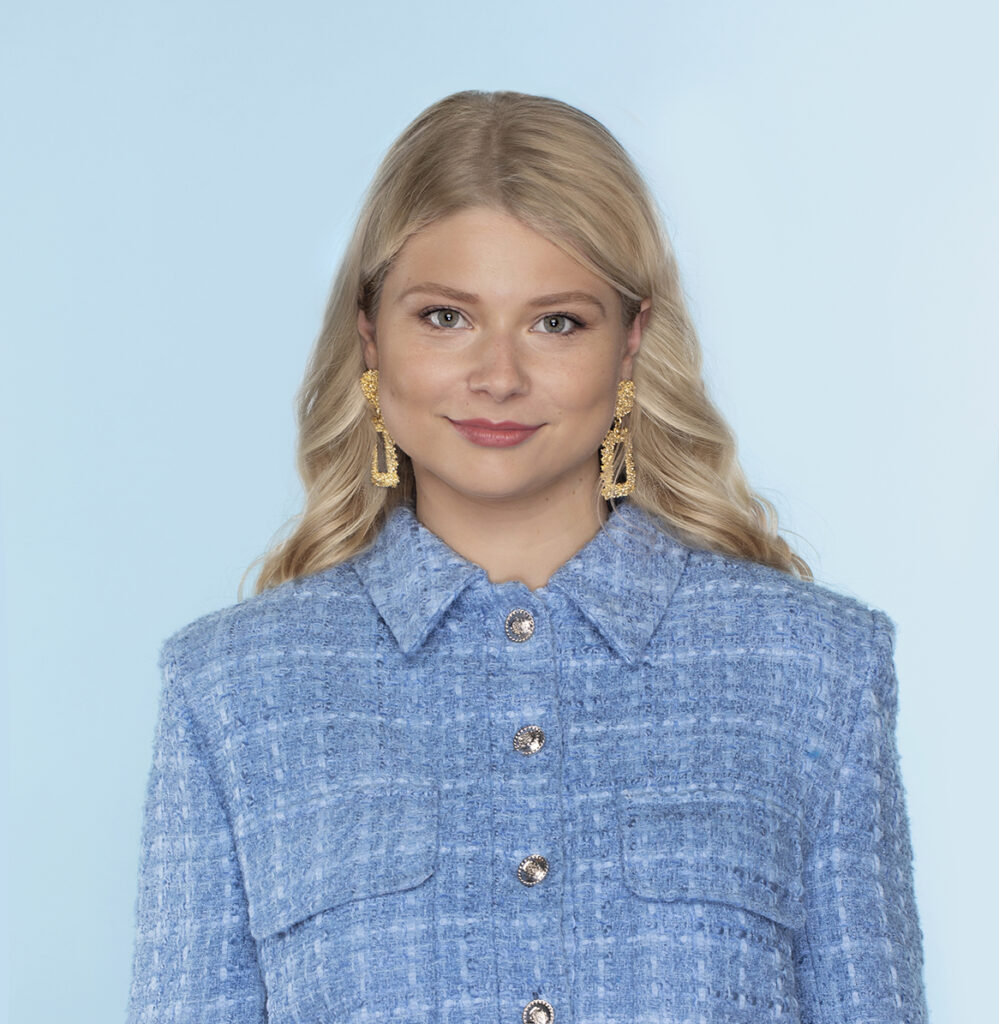 When Leutens studied Fashion Communications at Toronto Metropolitan University, she was working on a project interviewing Bernadette Morra, the editor-in-chief at Elle Canada at that time. Then, she used this contact for her internship afterward.
"I sent her my resume and cover letter. I have never been so nervous in my entire life going to Elle Canada to have my interview," Lautens said. "I tried on a million different outfits before my interview with Elle Canada. And I wrote out a whole bunch of fake answers to fake questions to try to anticipate what they're going to ask me. Oh, my goodness, I think I was soaked in sweat."
"They [people who interviewed her] were extremely kind and really interested in what I was doing at school. That was probably the craziest interview I've ever had," she said.
Getting a diploma to start a career
Some people who are writing about fashion come from different backgrounds. However, Jennifer Berry, a digital director at St. Joseph Communications, sees getting a diploma in journalism co-op program could be helpful to learn the basics of writing and start a career.
"I think getting a foot in the door through interning into fashion and beauty, like the publication that I did, absolutely helped. I actually didn't really have any experience writing about fashion or beauty at that time," she said. "So, there was a bit of a benefit because I wanted to take school really seriously, get a good internship, hopefully, and, then, kind of work my way into a full-time position."
Berry, who is also a graduate of the journalism program at Humber College, got an internship at Flare Magazine in 2015.
"There's a little sprinkling of luck or timing that goes into it as well," she said.
Jill Schneiderman, an editorial director at Divine Magazine, agreed that a diploma might come in handy, specifically, the graduation part as it also demonstrates personal quality.
"School is important because it shows that you can finish something," she said.
Connecting different topics to open new opportunities
One of the most important skills to get a job in the fashion industry is writing skills with a focus on different topics. Showing a passion for writing something that a writer is invested in can open new ways for the career.
"If you try to stick with one niche it limits you as a writer. If you have a few things that you're passionate about, it opens your portfolio up in a world where it's very tough to get opportunities," said Schneiderman.
As she said, the "writing pool" has shrunk due to the expansion of content creators.
"You have to be versatile. This industry is changing every day and it's hard to find your footing when the ground beneath you is constantly shifting. It's, in concept, to be on your toes and constantly be able to pivot and be adaptable which I think is often underappreciated," Lautens said.
Knowledge of fashion history can also help to understand and predict the trends and be the first one to pitch a new idea.
"I think it's incredibly useful because when you get really deep into fashion, you realize that nothing is ever new," Lautens said. "One of my favourite quotes about fashion is that it's often evolutionary, not revolutionary."
Build a portfolio and content for social media
When a graduate is looking for an internship or full-time job in a fashion magazine, a good online portfolio with their best work can significantly increase the chances. The best thing to do is by creating a blog on the website or any social media platform. Also, there is a good opportunity to get some experience in writing about favourite topics.
"I had my own blog before I went back to school. I just wanted to write and see if I liked it, see if I was any good at it. Having that kind of experience, even if it was just me who read it, was still really important," said Berry.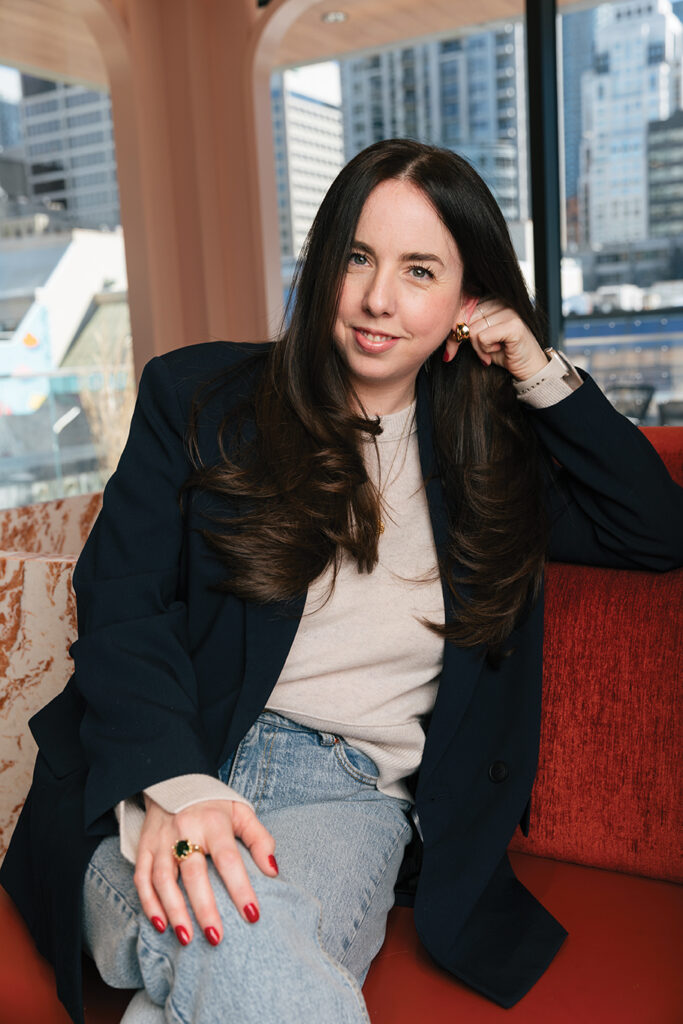 She added that visuality in the fashion world is important and having an online presence in social media is a way to show potential employers a sense of style and personality.
"Not everybody wants to be all over the media but it seems like any time I'm hiring someone, even an intern, I look at the resume, then, the next place I go is their social channels just to get a sense of who they are," Berry said. "If you don't have an online presence at all, prospective employers may not always consider you."
According to Schneiderman, creating content for social media is about "making your own way."
"You have to create your own opportunities. It's going to be even more challenging than ten years ago but the harder you work, the more content you create for yourself, you'll make your own way," she said. "And if you're good your audience will find you."
Connections, connections, connections
Estelle Gervais, a fashion and market editor at Elle Canada, who has an experience in the fashion industry for 15 years, said building social connections helped her to get a job offer.
"I was doing my own magazine at that time and working in the most high-end store, and then my owner was best friends with Annie Horth who was Céline Dion's personal stylist for ten years. And my boss showed her my magazine. After that, I became friends with her," she said.
Gervais collaborated with Horth on some projects and, after that, she got a job offer from the stylist.
"When she got hired as a creative director for Elle, she called me right away and offered me a job position there. So again, connections."
According to Berry, networking within the industry and "seeking out" every opportunity helps to get more exposure for the work that people do.
"Much of networking makes me anxious but when it happens naturally, it really helps because people will start inviting me to some events giving me more exposure to the style and beauty parts of the editorial world," she said.
For those who build their career from scratch, reaching out to some people from the fashion industry directly could increase the chances to get a job.
Schneiderman recommends creating a bucket list with favourite workplaces and contacting people from there.
"Pick 10 places you're dying to work and reach out to them inviting them for coffee. Bring your portfolio and tell why you want to work for them. The worst they can do is to say "no" but you never know," she said.
"In my case, it wasn't just luck, I worked for it and got the right connections. If you don't have the guts to go and knock in every goddamn door, you're not going to get it," Gervais said. "You have to be fearless and just ask people, blankly email them, and give concrete pitches to editors."
Show a unique perspective
The thing that distinguishes fashion writing from typical journalism is showing an opinion in the pitch rather than often being unbiased.
In the fashion industry, creativity and personality are what people pay attention to. As Lautens said, the very nature of fashion is subjective and it's impossible not to have an opinion.
"I find that our interns typically flounder when they send pitches or submit articles that feel extremely sterile. That's a hard pitfall because I know that's exactly what they were taught in journalism school," she said. "We want to hear your unique perspective."
The workplace environment is not the same as it was a decade ago
The workplace environment has some people like Miranda Priestly from the movie Devil Wears Prada, however, things are not the same as they were a decade ago.
"People were really mean in this industry, they were backstabbers," Gervais said, admitting that she has been bullied by some people from the industry in the past.
However, such patterns are changing today.
"Now, people want to work with other good creators with respect to them and their time," she said.
The popularity of social media helps not only find new opportunities to promote the writer's work but also becomes a platform for sharing feelings and experiences whether it's good or bad.
"Social media has become popular now so more people are talking about when they're not treated properly," Schneiderman said, calling the media industry "a challenging world."
"What's good today could be canceled tomorrow. So, you have to really think about how you treat others."
According to Lautens, kindness is valuable in the industry and attractive to other coworkers.
"I think people realize that kindness is important and that's how you attract other kinds of people," she said.
Working in a fashion magazine is not as luxurious as it sounds
Lautens said that the content from different events and trips is only a part of her life.
"90 per cent of my life I'm spending in my sweatpants in front of the laptop screen, the other 10 per cent is documented on Instagram."
Berry admits that it's possible to get some perks from brands such as clothes or trips, however, work doesn't go away.
"If the brand invites you somewhere on a trip it's wonderful. They might fly you somewhere lovely with a stay in a hotel but you're there to work," she said.
"You're working, interviewing people from the brand, writing stories, editing, doing social posts for your publications. So, I think that's the part that people maybe don't realize."
Also, the starting salaries could not be what people expect to get but there's a chance for an increase after gaining more experience.
"The starting salaries are not good but they grow and go exponentially once you pass a certain threshold. You can easily make the jump to six figures later," Gervais said.
Gervais said that a person who wants to get to the door of the fashion magazine should be "a tough cookie."
"I wouldn't be where I am today if I didn't make sacrifices and put my voice out there trying to think how to make some noise for people to notice and come to you."