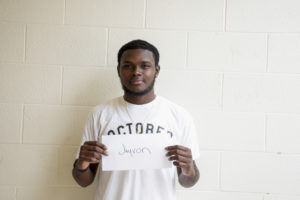 Jayvon Mitchum, |
Greta Thunberg. Stella Bowles. Faith Dickinson. These young people in our generation involve themselves in making a change that could benefit the world and others in it.
These young activists are not afraid to show their untapped potential to the world. Even within the city of Toronto.
Students like 16-year-old Bryan Contreas, who is a member of WE Charity, an organization that helps underdeveloped countries, at Monsignor Percy Johnson High School, believes the time to be heard is right now.
"Our generation is good at expressing how we feel and having people feel the same way. If you are on Snapchat and Twitter, that's all you see, and people respond to that. So, if you change the subject to something more important like helping the sick and homeless and bring attention to that, then you have something that people would also feel the same way about," he says.
Activists like Contreas started in their early teens, as soon as they were able to see what the world really was. Seveteen-year-old Greta Thunberg's campaigns about climate control raised eyebrows and gained global attention.
Her strong influence brought her to the United Nations to discuss ways to save the planet.
Faith Dickinson, 16, began Cuddles for Cancer, an organization that provides fleece blankets to cancer patients and victims of homelessness. She started her campaign after making one fleece blanket for her aunt who was suffering with cancer.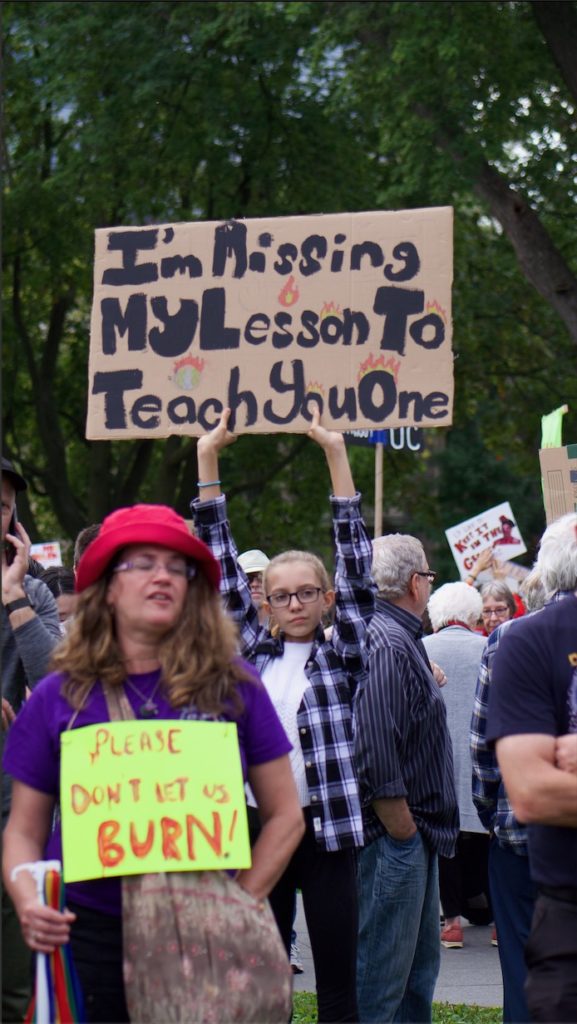 Stella Bowles,15, realized the river she lived close to in Nova Scotia had high levels of chemical sewage.
To change that, she posted her findings on Facebook and raised more than $15million after showing evidence of over 600 sewage pipes dumping into the nearby river.
Young activist, 19-year-old Emma Gonzalez, is involved in campaigning for gun control after the mass shooting two years ago at her high school in Parkland, Florida, killing 17 and injuring 17 others.
"We are going to be the kids you read about in textbooks. Not because we're going to be another statistic about mass shooting in America, but because we are going to be the last mass shooting," she told The Guardian.
Trust 15 Youth Community Support Organization, in the Rexdale/North Etobicoke area of Toronto, was created in 2011, and started numerous groups like, Men of Distinction, Ladies on the Rise and Girls on the Rise.
These groups all help young people be the change within their communities by changing themselves first, and by creating a safe nurturing space for young people.
They also help motivate young men and women to develop skills that could benefit themselves in the future. Skills like interviewing techniques, networking, and applying yourself are all part of the program.
Marcia Brown, creator of the organization, says, "I live in this community and I know what goes on."
"I have seen a lot of serious circumstances that people have gone through, including kids. Some of these kids don't have a lot of positive opportunities and I try to make sure that they have, so when people ask them what they want to do in life, they have an answer."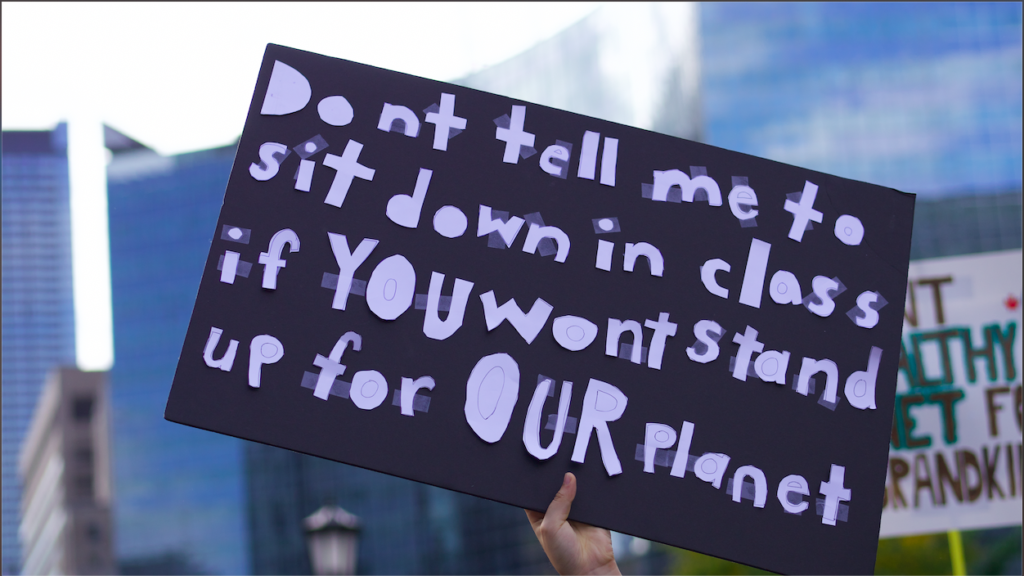 Over the last couple of years, adults are encouraging young people to make a difference with the tools that they have. People like Brown are motivators for our generation to help provide answers for situations that need to be addressed.
In other parts of the world, other activist groups are appearing and voicing their issues to the public. Black Lives Matter is a group that began in July 13, 2013, after 17-year-old Trayvon Martin was shot by George Zimmerman in Miami Gardens, Florida, for wearing a hoodie.
His death sparked mass outrage for the mistreatment of Black people and provoked numerous rallies.
The influence of Black Lives Matter spread awareness about racial injustices in many cities, around the globe, including Toronto.
Evidently, in the long run, young people who are involved in activism early in life have better outcomes, according to a report from The New York Times, written by Lisa Damour.
The article had studied around 10,000 people in their adolescence and showed those who participated in activism went further in school and had better outlooks on life than the ones who didn't.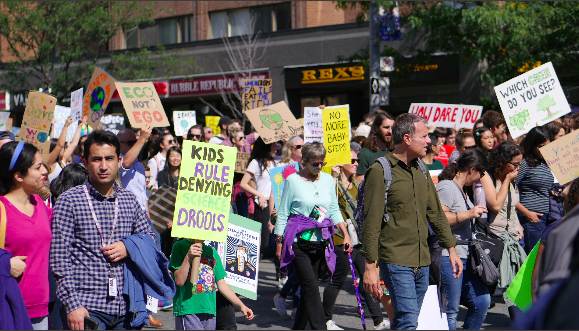 Albert Abiva, 20, from Etobicoke, also participated in the WE Charity group at Percy Johnson, High School before he graduated.
He also believes positive outcomes can happen when youth are involved with helping, instead of being behind the scenes.
"I was nervous at first because my friends weren't being involved. Over time, I got better when I was in the group and that's when I realized that helping others was worth it. To this day, I'm still connected with the group and help out anyway I can," Abiva says.
As the kids on the block, we have the opportunities and tools to become leaders within our communities and to help where adults can't.
Greta, Stella and Faith were only teens starting out. If they can do it then so can we.