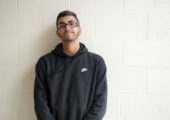 Nicholas Rahmon |
As Jonathan Joubran, AMEX employee by day and Raptors Hype Man by night, sat patiently on his computer in the early hours of May 2011 for OVO Fest tickets and his spot of 700th in line brought him to the available tickets, it was at that moment he became committed to seeing all of his favourite artists live. "I started out listening to the Game in my teenage years and adapted my music taste more and more each day," Joubran says.
The ability to see bands and artists live have been a forefront since the 18th century. Fans view it as a way to be part of history, and with each lyric or guitar riff, a sense of joy nestles within and evokes a high that won't come down for the night.
But what if you haven't experienced this yet? Your friend invites you because they have a spare ticket? That radio station gave you tickets because you were the 15th caller?
It's just 24 hours before 50,000 people come together and sing their hearts out, but where to start?
Don't worry about it because it's all planned out. This guide will show you how to prepare for your first concert.
BEFORE THE CONCERT (WHAT TO DO?)
After minutes of waiting on Ticketmaster, you've reached the beautiful landscape for the purchasing process of concert tickets. Just take a breath and find where you're going to sit.
"Right after I purchased tickets to Taylor Swift's 1989 tour, I was in awe. She's always been my celebrity crush and to share a venue space with her, it was unreal," Joubran says.
Choosing the right seats is crucial for the experience and by following this method, you won't be disappointed.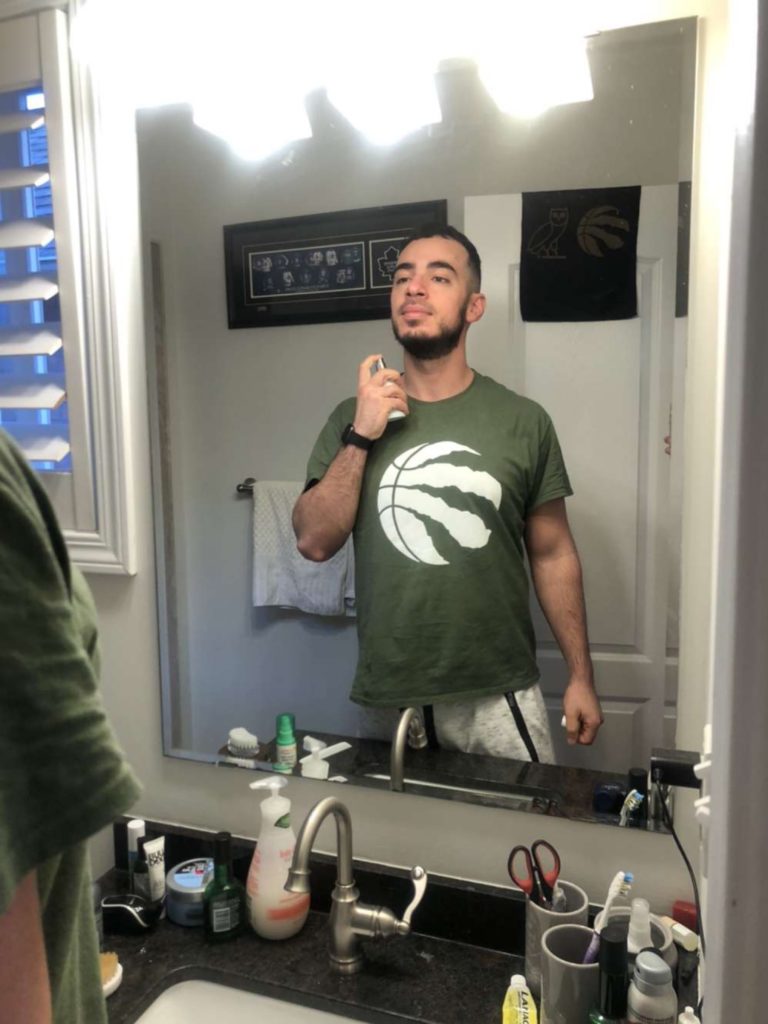 If it's an artist whose music discography you aren't familiar, it wouldn't be worth it to get front row seats.
For an artist who you've grown fond of, picking the middle row or even lower front row has a greater view and will put you closer to the stage, so you have the possibility of having a special moment with the artist you went to see.
If you're a superfan of Travis Scott, for instance, the sweaty mosh pit is your avenue to fulfilment.
Joubran explains "The closer to the stage the better. Of course, it's more expensive but you feel so connected with the artists you're watching. I've had moments where Drake would shout me out during his show, or we'd rap together, or Taylor Swift would come by and touch our hands."
Once the anticipation of finding the right seats by using the money you've saved up is over, you can print the tickets out or keep them on your phone for easier access.
Tip: With Apple Wallet, from a double-tap of the home button or power button, the e-tickets will open quicker than before and you're not holding up the line.
Following the countdown before your vocal cords will be 'out of service,' save some money.
Yes, hypocritical, but $100 in cash can cover food, drinks, and merchandise, so the only thing you have to worry about is the amount of storage available on your phone.
According to rap artist Mike Telesca, "Whether you splurge or buy something simple like a shirt, let it be a representation of the experience you had"
Speaking of fashion, what to wear?
The event is only for a few hours, but an outfit that could be complimented on and keep you feeling confident is more than enough.
With finding the right fit for a concert, it depends on factors such as lighting to get a good photo of the act (and you) to not look like it was shot on a
Nokia.
"The key to concert fashion is avoid over-layering. I cannot stress this enough because whether it's -5° C or the hottest day of the year, you should stick with a warm item like a pullover hoodie and always with a direction of unpredictability," Ryerson University second-year fashion student Monica Marano says.
You're now prepared for the concert before you even took a step into the venue and can move towards the next stage which you can read on your way downtown.
Tip: If you'd like to see behind-the-scenes of the artist(s) in your city, follow them on social media, their friends, and those on tour to get a sneak peek at the stage design or the setlist.
ARRIVING AT THE VENUE AND DURING THE CONCERT
If only there were a way to travel from Point A to Point B for a low cost that doesn't involve driving late or paying for expensive parking tighter than the pants you wore tonight.
You're in luck, if you live in a major city that has a subway system or reasonable transit.
The best way to attend the venue and make it back home without having to worry about the responsibility of driving if you want to spend additional time in the city, or if the concert finishes at a very late time, then the transit system is your friend.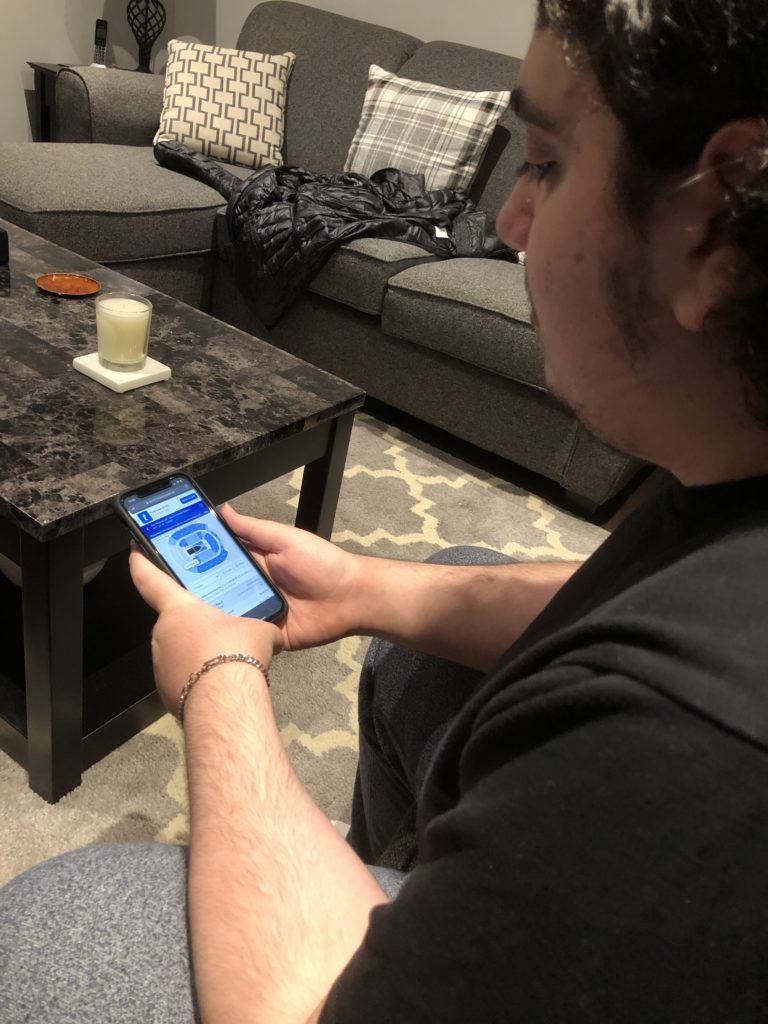 "I couldn't count the amount of times the TTC [Toronto Transit Commission] has saved me from driving late at night. When attending with a group of friends, the subway ride there is fun to discuss what songs you'd like to hear and, on the way back, which ones you were disappointed
not to hear," Telesca says.
Yes, this is a true predicament for concertgoers and those who've written this article and memorized the lyrics of SAN MARCOS by seven-man 'boy band' BROCKHAMPTON.
After making the trek out of the station and walking towards the line outside the venue, set some rules with your friend(s) on walking in pairs and staying together for whatever you do.
This will allow you to enjoy your concert worry-free and keep your anxiety in check, so you can enjoy the guitar solo of Post Malone.
Assuming you're inside the venue and have some time to spare, take the trip down Merchandise Lane.
"The musical act will place merch on stands for two reasons. 1. It's specifically made for fans who now have the opportunity to see them live OR 2. They're items from their online store which they've predicted would sell," Joubran says.
In purchasing a t-shirt with tour dates, you can look back on the date with friends, family, and even your future kids, assuming the shirt hasn't worn out.
With a hoodie, depending if the design is to your liking, it'll be worn for as long as you 'fit in it' but can usually be the most expensive item at the stand.
Buying a long-sleeve shirt is the best way to go for its cost-effectiveness and how the product is a middle-ground towards concert-wear.
Now it's time to find your seats, but try not to be distracted by the delicious smell of popcorn and the sound of ice cubes clinking to plastic cups.
Now that you walk to your awesome seats, hands full with grub, talk to the people beside you and start discussing music. It's not every day you sit beside a stranger who has the same music
taste as you, *shrugging emoji*, unless it's on the bus.
Tip: Enough tips. Go enjoy your concert!
AFTER YOUR CONCERT / TIME TO GO HOME
Before you ask, no you can't go home with the Jonas Brothers.
Now that this is out of the way, YOU JUST ATTENDED YOUR FIRST CONCERT.
Superfan or not, you felt a connection to the artist and how they present themselves to thousands of screaming fans.
After leaving the venue, let out that huge sigh of relief held in because of how loud it was and talk the ear off of those around you about how awesome the concert was.
You earned it because you're a part of history as one of the people who attended the concert of an artist who has sold out tickets or a band who
is yet to see stardom.
Let this concert experience be a reflection of how saving your money as a teenager can be put towards something magical and unforgettable like the calls from the audience for Elton John's encore.