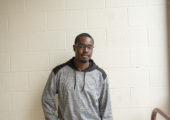 Ryan Wanzala |
On the street around town or on transit, many people have headphones in their ears going about their day-to-day business. But it's not always music they're listening to.
Podcasts have increasingly become more popular. After all, it's convenient to your schedule, the quality is highly infectious, and the large sea of content is everywhere.
But this is not new. The format has been around for longer than you
would think.
Just ask Roly Ortega. He's a university student and a radio broadcaster at WUFT in Gainesville, Florida.
He isn't affiliated with a major national network or bestowed with millions of dollars in funding, but he was able to make a fairly popular podcast when he initially joined the trend before its peak.
"This decade is probably going to be the decade of podcasts, and maybe for a much longer time to come. Just like social media, the internet, and television, this is going to be a permanent thing in our
lives," Ortega says.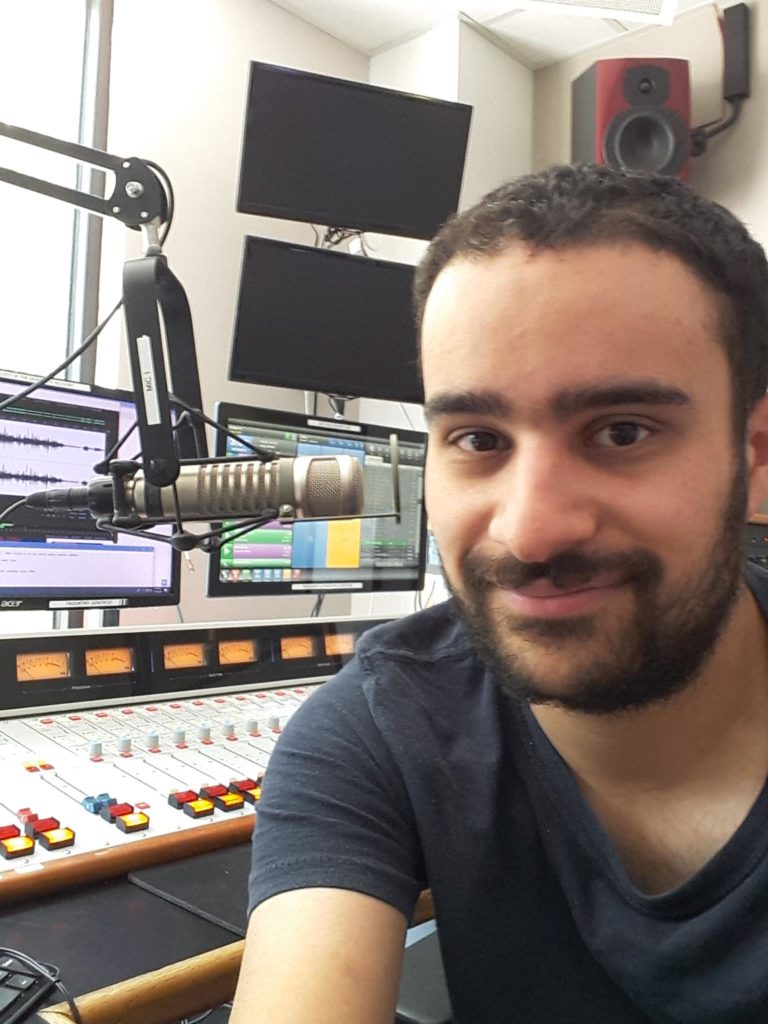 WHAT IS A PODCAST?
Simply put, it's the concept of a person behind a mic with an idea to share that has swept the world and has become a popular medium.
According to a study from the Interactive Advertising Bureau, podcasts
in the United States are expected to generate $659 million in ad revenue this year, or a 110 per cent increase.
There is no doubt that podcasting caught the ear of the conventional Canadian radio industry.
Two decades ago, people scoffed at the idea of listening to on-demand content. They were skeptical about whether the idea of live radio would translate well on-demand, especially in a world where streaming video dominates overall media consumption.
Today they are seeing this trend to capture a brand-new audience, taking us back to radio's 'glory days' a century ago.
Seems like what goes around, comes around.
Podcasting has been around since 2004, but after an explosion in popularity beginning as early as 2015, many curators became interested in creating on-demand streaming content to supplement existing platforms like video streaming.
Podcasting also allows specific niche groups to get regular content as
easy as anything mainstream.
"Everybody wants to do one now these days. There's new technology on our phones and our laptops that makes it so inexpensive and so easy to do one," Ortega says.
WILL THE POPULARITY LAST?
James Nadler is an associate professor and program director at Ryerson University.
He believes that the popularity of podcasts will continue to grow.
"Podcasts are kind of where radio was in the '20s when the audience was hungry for the material, and pretty much anyone who wandered into a radio station and could play ukulele would get on the air, because they need to fill the airwaves," Nadler says.
The broadband use of the internet created an infinite number of stories and ideas for people with different niches.
Nadler is also an executive producer at Summit Crescent Productions in Toronto, producing shows for film and television.
"What's interesting to me is how NPR's style of documentary radio work translated well into podcasts, and CBC as well," he says.
The relative ease of creating a podcast was one of the major contributors to the growing popularity and acceptance by corporations and consumers alike.
ORTEGA'S PODCAST JOURNEY
"I had a Twitter account where I would report on the latest news happenings regarding public media, whether it's television or radio. It was not big per se, but it almost had 500 followers. So, since there wasn't any podcast out there that talks about the latest public media news, I launched 'Public Media Daily' in 2018," Ortega says.
Ortega made several episodes of the podcast, and despite the desire to create more, Ortega ended its run in July 2018 due to increased workloads.
Two years later, he decided to launch a new podcast called 10PM, hoping to capture a new audience with his unique take on the headlines.
The new show reflected the style of daily news podcasts heard on NPR and 'The Daily' from The New York Times. The twist being that episodes were released at night.
"I give you the top news stories of the day, but it would be unique because it would be at night," Ortega says.
"The tagline was described as 'the evening's last headline'."
He knew originality was needed to set himself apart from many other podcasts that were already available and used it to spark interest.
Something you should look for if you want to start a podcast yourself.
CANADIAN RADIO AND BIG TECH JOINING THE PODCAST TREND
Much of Ortega's motivation can be also used to describe the ambition evoked by the major technological players and broadcast sectors in Canada.
The Canadian Broadcasting Corporation successfully joined the fray.
In October 2019, the radio division created 'CBC Listen', a multifaceted streaming service that produces a variety of award-winning podcasts.
The content is specifically designed for on-demand consumption, rather than over-the-air.
With a wide range of series, it caters to many different perspectives.
Services such as Spotify, Google, and Apple have made major investments to increase the exposure of on-demand content.
The companies' global reach and planned algorithms allow content to be heard around the world, which explains why Ortega knows CBC's Toronto-produced 'Frontburner' despite residing in Florida.
Many of the big names of Canadian radio made the move to podcasting to hold on to audiences during the transition to on-demand content.
Rogers Media launched an in-house podcast network called
"Frequency" to directly compete with CBC and other similarly designed programs.
Bell Media has also partnered up with iHeartRadio, an American radio brand, to deliver their own suite of original podcasts into Canada.
Unlike CBC and Rogers, who opted to create original on-demand programming from the get-go, Bell and Corus Entertainment took a different route and began incorporating audio from existing live television
or radio programs and repurposing it as individual podcasts.
"I don't think that, as far as I can tell, the standard morning/talk radio translated quite as well creatively or financially [into podcasting]. But you do also get political AM radio types who are also moving to
podcasts to get their message out," Nadler says.
BUT WHAT IF YOU'RE STARTING OUT YOUR PODCAST?
"Come up with an idea. It can be about anything," Ortega says. "However, for regular episodes, I suggest a set schedule and a routine so that episodes can be released on a regular basis, whether it be once a week, twice a week or even once or multiple times a day."
The chances that other people are also interested can be quite high.
Many podcasts fall under entertainment and can include a wide range of interests, so there is no need to feel like you need to focus on news and politics. Many podcasts fall under entertainment, sports, education, science, and a wide range of other topics.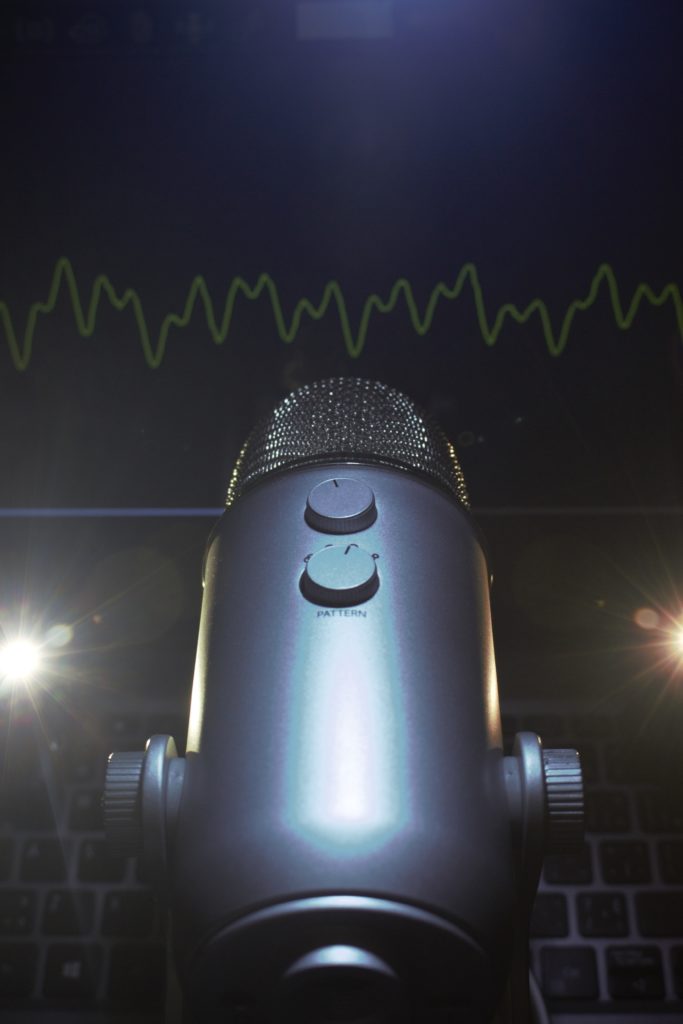 Other things you will also need to have is a microphone, which Ortega says it doesn't have to necessarily come from your phone's in-built mic.
You will also need something that can record your audio. It can be
as simple as either using your operating system's recording software like Windows' Voice Recorder, or a separate handheld recording device.
They usually come with more advanced functions and tools that can allow you to input multiple microphones or to allow you to fine-tune your levels.
Ortega says that devices from Zoom Corporation or Shure Incorporated, like the handheld H6 Black recorder, can do the trick.
After that, you will need to choose your editing software of choice.
You can use a free and open-source program like Audacity or shell out a few bucks to use a more popular program like Adobe Audition, which Ortega recommends.
"Have all your equipment together but you can literally start at any time at any day at any hour you want. You're not forced to any broadcasting or FCC rules when it comes to podcasting because you can do it whenever you want," Ortega says.
It's recommended that you need to find a quiet space to record your podcast in order to provide listeners a clean and consistent aural experience.
"I would produce my podcasts in a quiet setting so that I don't have any echoes," Ortega says.
This may include a small room like a walk-in closet, or a place that does not have any strong reverb or sudden noises.
After you recorded and edited your podcast, you will need to publish it to the world.
It's quite different from uploading a video onto social media, but it follows the same philosophies.
"Come up with a title, an image and a few episodes recorded before uploading it to a service," Ortega says.
After that, you can publish it on a WordPress or Blogger blog, which in turn generates an automatic RSS feed.
According to Google's Feedburner, an RSS feed is a piece of code that allows "websites large and small to distribute their content well beyond just visitors using browsers."
This includes podcast streaming services like Google Podcasts that uses RSS feeds to distribute podcasts.
Streaming services offer a plethora of ways to distribute your content that can help your podcast grow.
Ortega added, "I would then use the RSS feeds to distribute it myself to Apple, Google, Stitcher, Castbox and other places."
Your blog's RSS feed can be accessed by using Google's FeedBurner website.
Once you got the RSS feed link, you can go to a podcast streaming service, or host, like Google Podcasts, to connect your RSS feed there.
So, get out there and start your podcast. There is no time like now.
Whenever you pop-in those earbuds to listen to a podcast on your way home from school, just know that this medium is 'hear' to stay for a
long time.