THE WONDERFUL WORLD OF COSPLAY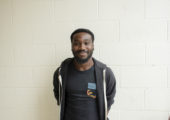 Nathaniel Marksman |
Picture this, you are in downtown Toronto minding your own business, walking along the sidewalk when all of a sudden, you see Super Mario.
Beside him is Ash Ketchum and Sailor Moon.
Taking a closer look, you realize it's cosplayers who are enjoying their time at a convention, laughing, socializing and doing all the silly taunts you would expect their character to do.
It takes a certain type of person to enjoy attracting lots of stares.
Cosplayers not only enjoy attracting attention, they thrive on it.
For some, it's the colourful clothing and enticing characters.
For others, it's the thrill of waking up early in the morning on a weekend, and meeting up with friends heading to a convention, putting on a costume that took almost two months to make.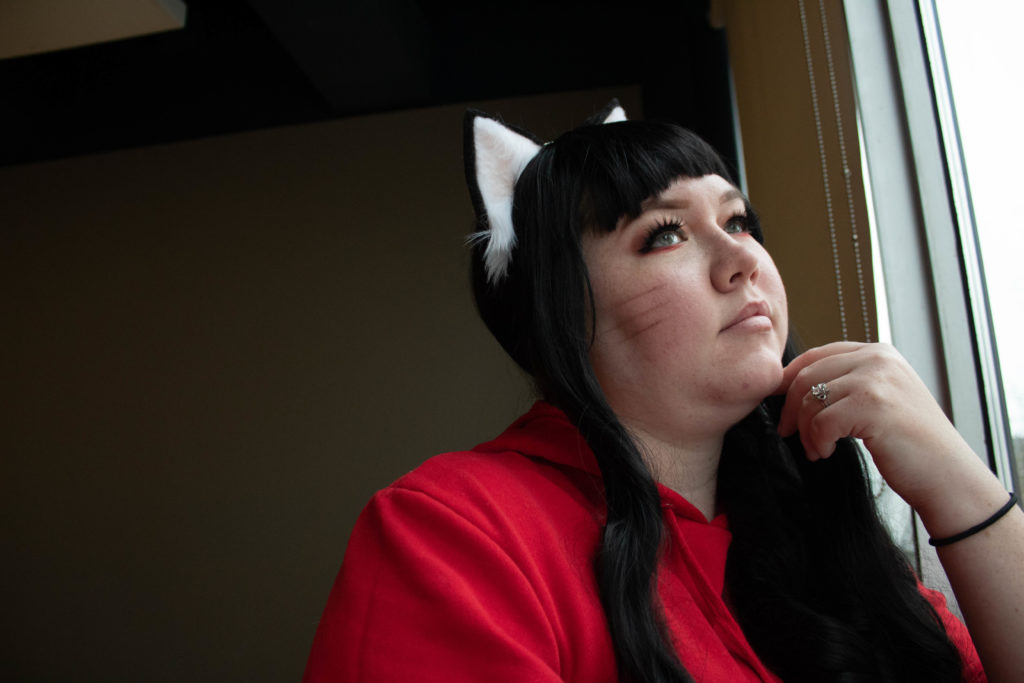 Vicki Leung is a 21-year-old Richmond Hill native who has been cosplaying for a few years.
She explains it's an experience she would never want to give up.
Leung recalls one of her most memorable cosplay moments was when she played or represented a character unfamiliar to a lot of people from the game Undertale.
The character named Frisk was from an alternate version of the game and the fact that few people knew this character made her sad.
Then, from behind her, she heard a child gasp in excitement, explaining to her mom who Leung was cosplaying and that made it worthwhile.
"It's amazing when someone compliments you or knows a character, it's really surreal just to bring someone you love to life. Choose your favorite character that you bond with and go with it. Do what makes you happy," Leung says.
It's fun seeing cosplayers dress up as their favorite character, but for some of them it also fulfilling to be appreciated.
Jennifer Wrigglesworth is a 28-year-old cosplayer and has been attending conventions for a decade.
She has cosplayed many different characters, including Königsberg from Azur Lane and Medusa from Fate.
"Cosplay is an amazing thing in general, it opens up a world for a bunch of people who are boisterous and outgoing or quiet and shy. We are all going through that same thing of being weird and quirky but, we can be weird and quirky together."
Wrigglesworth says cosplaying is a great way to boost confidence and make friends who have the same interests.
"It's not the social norm. You feel secure in the things that you enjoy because there are other people out there that enjoy that same thing," she says.
To a lot of people who don't understand what cosplay truly is, many view it as dressing up with no meaning behind it.
The reason for going to events and conventions may even seem arbitrary as well.
"Cosplay is about representing the stories we have come to love through our own bodies and our own creativity," cosplayer Stephanie Ciccone says.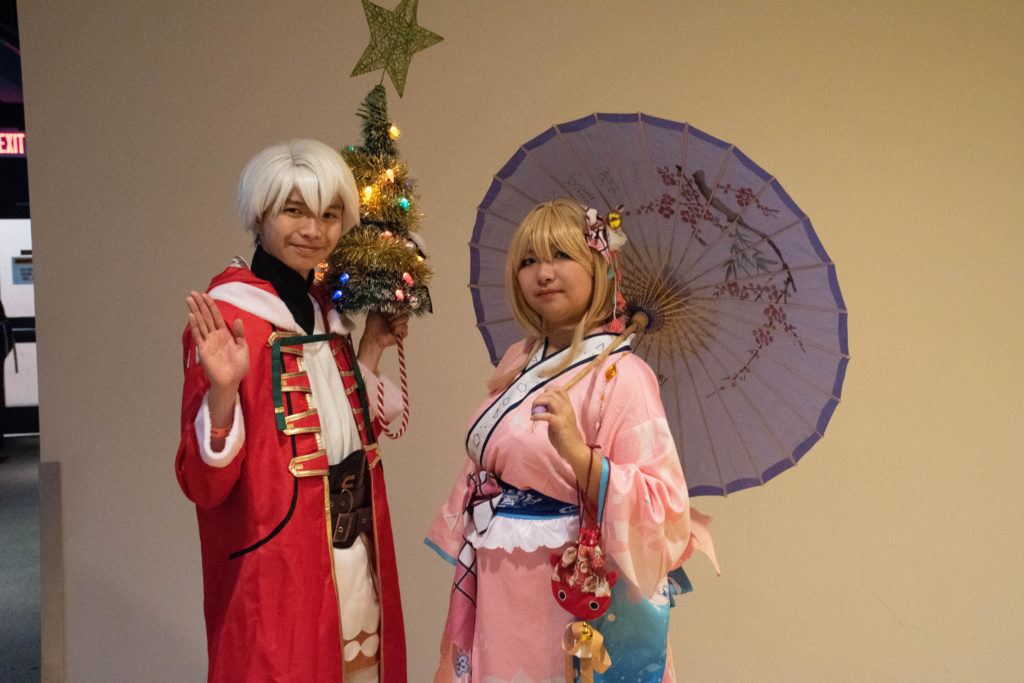 Ciccone spends a good chunk of her time as a teacher's assistant at Queens University in Kingston, but loves to cosplay in her spare time.
She has done many variations of her favorite anime character Saber from the Fate series, and has also cosplayed characters from other genres such as Rosalina from the Super Mario franchise, Scarlet Witch from the Marvel series, and Melisandre from Game of Thrones.
"I like that I'm able to represent different characters I love from stories, movies, video games and anime. I can figure out more about myself through cosplay and dressing up as all these characters and being creative,"
Ciccone says.
There's a huge difference between making your own cosplay and buying one from a cosplay service such as Rolecos, Miccostumes, and Dragon Essence.
For people who make their own cosplays, it's more meaningful and makes the experience exciting.
Premade cosplays that are shipped from a store can range from $50 to $300, whereas someone who is making a custom cosplay can charge $500 and up depending on the cosplay and how much time they need.
Pauline Moy works as a Registered Practical Nurse at the North York General Hospital.
She loves to cosplay, and has been known to dabble in the realm of prop and armor making.
"I really like being someone else, so whenever I dress up as a certain character, I feel that boost of confidence."
To make prop building easier, she explains that drawing a template or making a blueprint of the prop you want to make from different angles helps you visualize the product.
Creating each piece separately can also make it easier than trying to complete an item all in one go.
"What makes prop making so fun, is seeing your base product being made into something fantastic," Moy says.
Sarika Mathur, 21, has been a part of the cosplaying scene since she was 13 and has always made her own cosplays and props for conventions.
In her spare time, she also makes and sells cosplays and props for
commission.
Two of her most memorable creations were Fire Emblem characters, Lucina from Fire Emblem Awakening and Hilda From Fire Emblem Three Houses, along with their weapons, Falchion and Freikugel.
For Mathur, creating cosplays is much more fun than the actual cosplaying part.
Her love for making cosplays relaxes her and helps relieve stress in a positive way.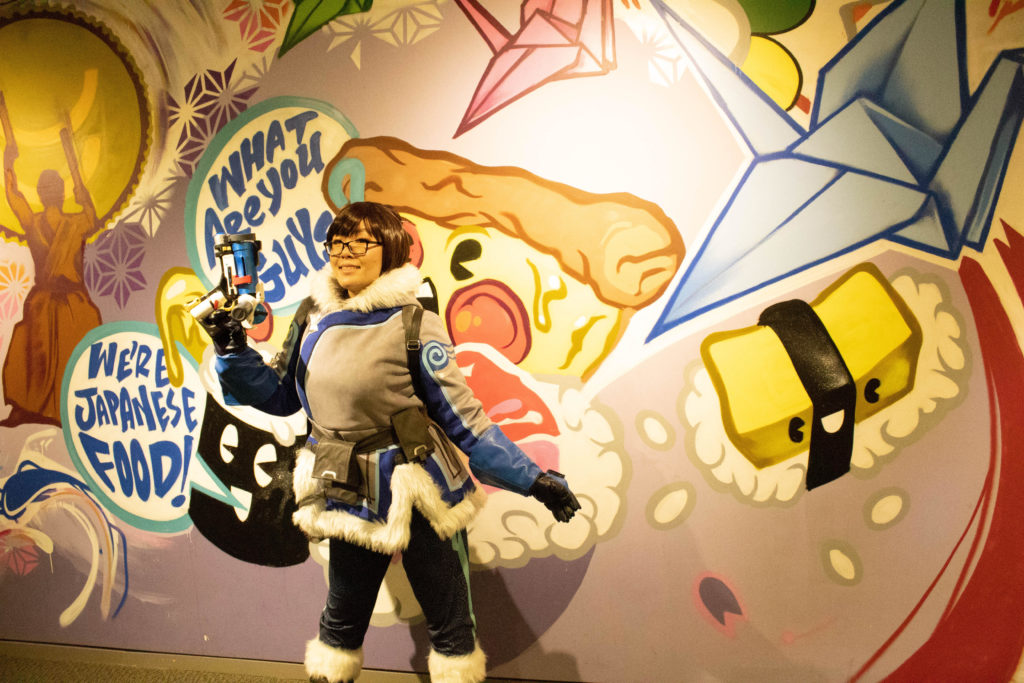 Mathur offers some guidance and tips for putting together your own cosplay.
She says depending on the skills you want to learn whether it be prop making, cosplay designing or armor building, YouTube tutorials are
your best friends alongside doing research on different fabrics and materials.
She explains the planning stage of making a cosplay takes a few months for her, whereas the creating stage only takes a few weeks.
She will look at a character's design for a few days and start making a list as to what material she'll need to complete her cosplay.
"Think about what you're doing, research really well and treat it as something you're learning," Mathur says.
Picking up techniques such as sewing can take a few years to get the hang of, but going to sewing classes can help a lot.
For a beginner, it helps memorizing your measurements when making your own cosplay.
However, making them larger at first is a good way to start in case you get your measurements wrong.
Mathur says that it's easier to resew a cosplay that is too big because you can readjust the size by sewing it again.
But, sewing a cosplay that is too small will require you to start all over again.
Some materials for cosplays that she recommends are Vise tape, tubes of fabric, Pleather (fake leather), lace, see through lace, faux suede (fake leather), and thermoplastic worbla (a brand of modeling material).
The materials chosen depend on the cosplay and project but if you're looking to save a bit of money, common household items such as old table legs, or old pieces of wood can be reused.
Other minor attachments such as badges, medals, zippers, Velcro, belts, lights, magnets and elastic bands can also help the look of a cosplay.
You can find these materials at locations like Fabric Fabric, Fabricland, Walmart, Home Depot, Michaels, Dollarama and websites like AliExpress.
If you ever happen to create your own cosplay and want to show it off, conventions are the best place to be.
Going to a convention by yourself can be quite intimidating at first, so brining friends along is recommended for a more enjoyable experience.
Conventions and events are known for their lively atmosphere.
It's a colorful area filled with banners, streamers and lights representing the fandom behind it along with various songs from different anime and
video games.
It's a place where cosplayers, photographers, concessionaires and fans of the culture all attend and interact with each other.
There will always be die-hard fans who go above and beyond cosplaying as characters from their favourite series.
"It's about expressing our own form of art, showing appreciation to the artist who created everything we enjoy – all the anime, all the Japanese culture and it's a great way to meet new people," Wrigglesworth says.
The culture behind cosplaying, anime, and conventions holds a special place in a lot of people's hearts.
Whether you're Goku from the Dragon Ball Series or running through the halls of a convention centre with strangers like the character Naruto, in this community there are no rules, the sky's the limit and creativity springs from every direction.
Just be yourself and have fun.