By Sierra MacPherson
It's no secret that music has a significant influence on our moods. Everyone has a favourite song – or many – that seems to instantly cheer us up when it fills the room. Similarly, everyone has that mournful melody that makes their heart ache when they hear it, but not everyone can understand and access the deeper effects that music can have on our mental health.
For them, music therapy might be the answer.
Over the past several years, the stigma around mental illness has decreased as more and more people, experts and individuals who have experienced it personally have spoken out about it.
"I feel like mental health resources have become a lot easier to get a hold of," said Guelph University student Reianna Gage.
According to the Centre for Addiction and Mental Health, more than 6.7 million Canadians are currently affected by mental illness which includes depression, personality disorders, schizophrenia and anxiety disorders.
Treatments range from various types of therapies to a change of diet, depending on the affected person and the severity of the illness. There are also many types of alternative therapies that can be beneficial in maintaining mental health; one of these methods is music therapy.
"Music therapy is using music to help support people toward whatever health or wellness goals that they have. So, music therapists are trained in music – they're musicians – and psychology and music therapy. So, it combines the worlds of healthcare and music," Chrissy Pearson said.
Pearson is a certified music therapist and the clinical manager of the Music Therapy Centre.
In music therapy sessions, participants may either use instruments or their vocals to make music themselves, listen to music, or participate in song and lyric writing. Each of these methods is shown to have various positive effects on the mind and body.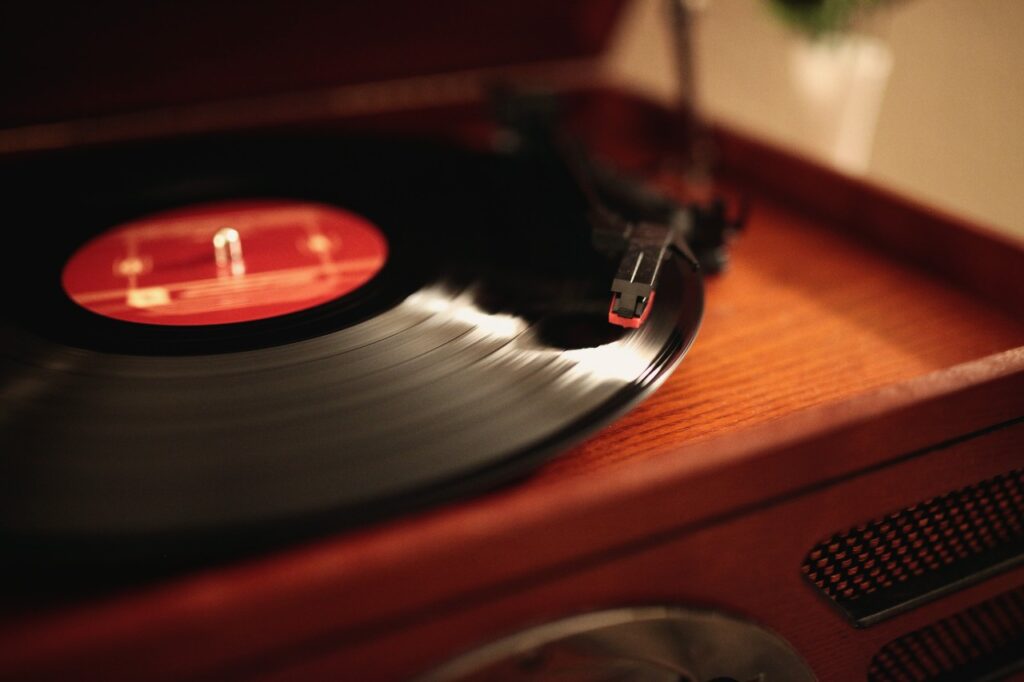 Pearson spoke about a former client of hers who was on the autism spectrum and struggled with depression and anxiety.
"Initially, we really focused on getting to know her musical preferences then moved into writing her own music.
"She would come up with different lyric ideas, I would come up with music to accompany the lyrics, and she would tell me, you know, 'I want to sound angrier,' or 'It should sound, you know, faster.' It was really a way for her to express her experiences in a creative, outward way."
Music and the Brain
"Music itself is a global brain process. It doesn't reside in just any one area of the brain, but is this beautiful dance between many areas of the brain," said Jennifer Buchanan, executive director of the Canadian Association of Music Therapists.
A 2011 study by McGill University researchers showed that listening to music increases dopamine levels in the part of the brain that seeks pleasure. Dopamine is responsible for the feeling people get when they experience reward.
Music and Memory
Studies show that music can improve memory.
"Music is really deeply connected to our memory centers and I'm going to say almost all of the time, it's one of the last things that we lose," Pearson said.
"I worked with a client who was in the late stages of dementia," she recalled. "During music therapy, it took me a while to figure out exactly what would work for him because I didn't know his musical preferences and he didn't have any family to tell me. So initially, it was a lot of improvising, but once I got to stuff that was clearly familiar for him … eventually he would reach for the guitar, and some days he would sing along."
Guided Imagery and Music
A more advanced method of music therapy is Guided Imagery and Music (GIM). At the beginning of a session, a therapist and their client briefly discuss the client's emotions or trauma. Liz Moffitt, a trained fellow of the Association for Music and Imagery, calls this a "pre-talk."
"Out of that pre-talk time, the therapist would decide on a relaxation that they would do with the person and then what, musically, they're going to choose for the session," Moffitt said. While the client listens to the music, they tell the therapist how it makes them feel or think. The therapist asks guiding questions and uses their answers to gain a deeper understanding of the client's emotions or trauma.
Music and Stress
Studies show that listening to music, especially slow, classical music can reduce stress and anxiety. It can lower a person's heart rate, blood pressure and generally help ease them into a state of relaxation.
When someone is stressed, the brain releases a chemical called cortisol. Studies show that listening to calming music can reduce cortisol levels and therefore reduce stress.
"People should listen to music or sing in a choir, you know, do musical things – but you can take it to another level when a music therapist says, 'When you listen to the music, try doing this,' or, 'Have you ever considered, you know, putting the music together in a different way?'" Pearson said. "They can really just help you to amplify how you use music in your life and help you to do it in a more effective way."