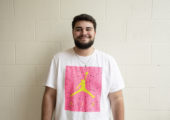 David Pastor |
There are very few things in the world that can describe a person without saying a word. The shoes on their feet are one of those things.
Imagine someone with a pair of Yeezy 350 Beluga's with rips on the forefoot of the knitted uppers, or someone with dried up mud on the midsoles of their Jordan 4 Black Cat's. No doubt – lazy and sloppy.
However, some will do whatever it takes to make sure they look clean and professional and that starts with their shoes.
They're the individuals who walk awkwardly along the sidewalk to prevent creases on their all-white Air Force 1's or are seen sitting on the bus, barefoot, wiping away scuff marks from the toe box of their Air Max 90's after someone had stepped on them.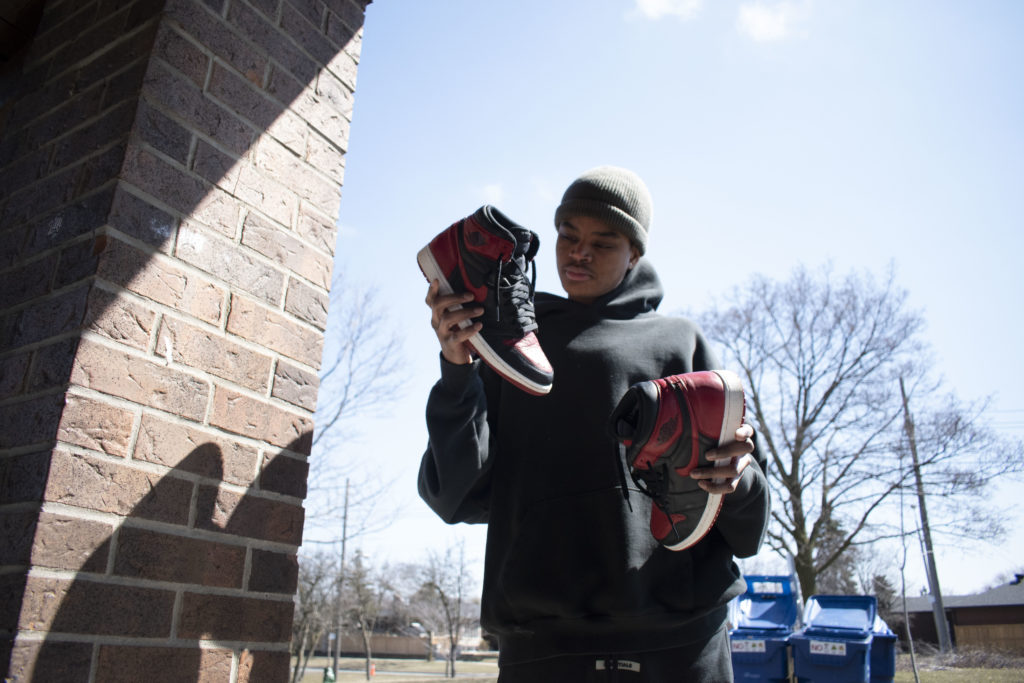 Nathan Wright, a local sneakerhead, spoke about his collection and why he's so invested in the culture.
"I love how there's so many different kinds of pairs, you can basically design your personality through sneakers. You can get as creative as you want. There's no limit, you know. Your only limit is your imagination."
Popular brands like Nike, Adidas, Vans and Reebok have collaborated with famous athletes like Michael Jordan, musicians like Kanye West, companies like Supreme and designers such as Virgil Abloh produce some of the most desirable, rare and expensive shoes the sneaker culture has ever seen.
Over the years, it has become very difficult to afford shoes at resell value – the value of the product goes up in price once it is no longer available to the public and is sold second hand.
That's especially true for a younger generation that is easily influenced and has gotten caught up in the hype of designer or limited edition shoes.
Take the Off-White Air Jordan 1 Chicago for example – created by Nike and Virgil Abloh in 2017. It sold for only $190 when it first released.
Now, these shoes, depending on the size (certain sizes such as 10 are more common than sizes like 15) are now worth anywhere from $3,000 to $7,000.
The price skyrocketed in value because of the limited quantities that were
released to the public.
This created a high demand and caused an insane increase in the value.
But once you get them in hand, it's a completely different story.
Wright spoke about his favourite sneaker of all-time – the pair that really got him into sneakers – the Jordan 1 'Bred', which sold at retail for only $160 and is now worth between $400 to $1200.
He purchased his pair a few years ago, in 2016, for $450 and didn't mind paying an extra $300.
"I have that same feeling every time I get a new pair of shoes. Smelling the shoes – that brand-new smell. It's like, 'wow, I finally did it'. It's just this excitement and it's like when you get that shoe and you bring it home. Lacing that shoe, it's just a different feeling," Wright says passionately.
So why are people so interested in owning these shoes even with a thousand-dollar price tag? Is it the excitement surrounded by the limitations and small quantities of pairs? The names in the collaboration? Or even possibly even the colour and design of a pair of sneakers?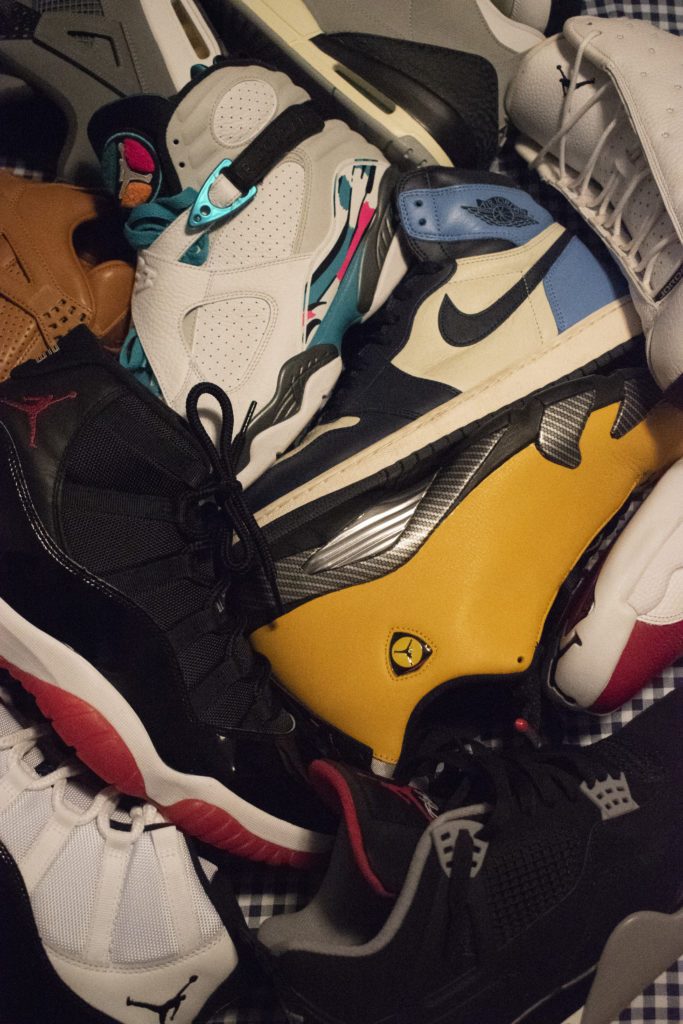 Andrew, the manager of HotBox, a Canadian-based consignment store (a store that sells shoes, clothing and hyped accessories at resell value) said, "Social media, they [the youth] think it's cool when kids see rappers and celebrities wear stuff like that. They want to copy their image."
Ethan White, footwear manager at Nike in Dixie Mall explains what he did at a young age to be able to afford certain shoes and what he learned from those experiences.
"I said to myself, 'Hey, I don't work any jobs, I'm in high school, how am I supposed to afford these? I get like one new pair of shoes a year.' So, when it came down to it, I just went out and got a job and started saving money and tried to get some sneakers," he says.
"I would take the GO train at 3 a.m. to Union and then make my way to the Eaton Center and camp outside just because I loved everything about [sneakers]. It was cool to me," White said with a huge smile on his face.
"The one that was the hardest one to get for me – that brought the hype for me – would have been the 'White Cement 3's'. That was the first shoe that was retroed with the Nike Air on the heel. So, when that came out, that was what did it for me and I was like, 'I have these in my hands!'
I knew instantly they were worth so much and my hard work of waiting and camping out for them paid off."
According to the Bank of America, the easiest ways to save money are quite simple:
• record your expenses
• keep track of your spending.
• budget: make sure to spend only the amount you find necessary throughout the month.
• find ways to cut spending; only buy things you need.
• create saving goals for yourself. Once you know what you're saving up for figure out how much you need to save and how long it will take you.
• decide your priorities
• think about the future and how your purchase will impact your life.
Being able to follow these steps will help play a factor when the day comes that you buy yourself a pair of Kobe 1 Protro Undefeated Camo's or a deadstock pair or Travis Scott Air Jordan 1's, originally retailed at $175, is now worth anywhere from $1,000 to $3,000.
"I would say invest your money properly. Do your research," White advises young collectors looking to invest in sneakers.
"There's a lot of outlooks out there, like sneaker news. Look at all those websites, but just try and make sure you don't start buying pairs that you potentially just lose all your money on and go into debt like you just have to be responsible with it," he says.
Some people don't look at fashion as a priority, not sneakerheads.
The shoes on their feet are a fashion statement, a lifestyle and most importantly an investment.