By Christian Collington
Musicians are among the last to get back to business during the pandemic, though they have been willing to adapt to the unpredictability.
The pandemic posed a challenge for Nikhil Patel, better known as Niekoh, during the summer months because of isolating from loved ones and staying within his household. The Toronto-based rapper recalled that the restrictions were like a roller coaster and it made it hard for him to focus artistically. Music is like breathing to him.
"So, it kind of put a mental strain on me," Niekoh said. "It was kind of like having a little bit of artistic block. I felt like everything was generic because the restrictions weren't allowing me to further expand on or to further think outside the box."
In terms of recording his music, doing it at home isn't an option. Living in a shared space means being courteous and respectful to those around you, who are also working from home. "I can't be blasting rap music at 9 a.m. So, I go to the Rehearsal Factory and I lock myself in for six hours. Six hours is a very long time if I just stay diligent and focused."
Being locked in has helped Niekoh remain consistent while creating his solo album titled 'Niekohrazon.'
"I've been trying to find my sound, and I guess I was going through a rough patch," Niekoh said.
Streaming services have become a beacon of hope for independent musicians such as Alan Shoesmith, a guitar-based instrumentalist.
"It's good for independent artists because the people aren't necessarily asking for your specific song, but you can end up just coming up randomly," Alan said.
Making music from home wasn't a choice for Alan either. The pandemic hadn't prevented him from collaborating with others on music as there are other ways to work together, including chatting online or talking over the phone. Bouncing ideas around through email also works.
"If I do want to work with other people, I just work with people who have a similar setup on their end," Alan said. "We don't have to be in the same room to work on the music together. Like I work with Matt Daly and I basically start here and send him something, and we might chat over Facebook Messenger."
When it comes to making music at home, the one thing independent musicians don't have to worry about is deadlines, because they work on their own schedule. However, there's always the drive to maintain a constant stream of material. "I try to put out something every three weeks to a month," Alan said.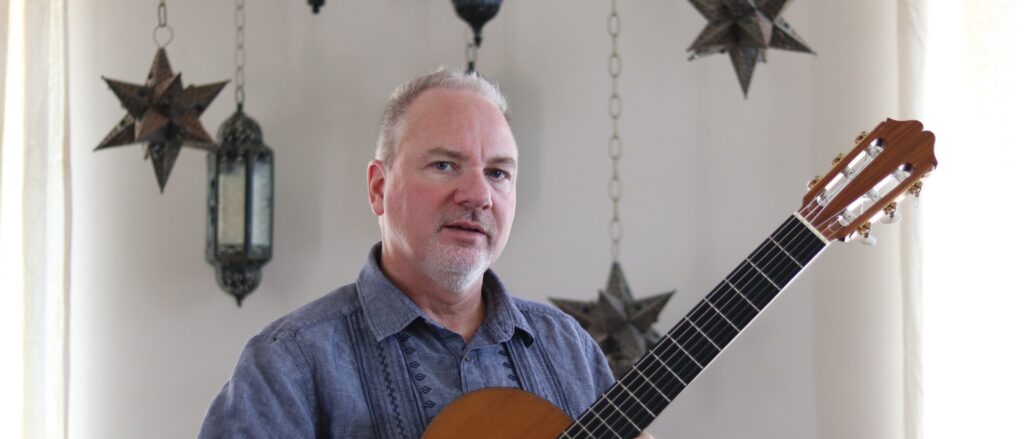 Spotify's algorithm allows an independent musician's stream to gradually build over time. Listeners can stumble on your music through playlists curated by mood, or through genre-based playlists.
The pandemic allowed Dré Anthony, another Toronto-based rapper, to gain more listeners for his debut mixtape 'Dice.' The mixtape was released back in March, at the beginning of the pandemic.
"Most people would do a little promotion or whatever; I didn't," Anthony said. "I kind of put it together and decided to make the project. I felt that whoever listened to it, there will be those that don't like it and those that do."
The feedback that Anthony received on the mixtape was positive, though it wasn't Dré's main focus.
"I didn't want to really think too much about it because I feel like if you put certain expectations to a degree, then you might end up killing the sport," Dré said. "I'm satisfied with the results I got."
Now with a mixtape released, Dré moved over to supporting visuals for the mixtape.
"I got to a certain point where I was ready to release a visual," Dré said. "I wanted to go with the vibe of the song because it was all about grinding and I wanted to showcase that I never stop grinding, I never sleep."
Chynna Lewis is a singer-songwriter, and the pandemic allowed her to spend a lot of time focusing solely on different aspects of music. Although Chynna did take time away from social media.
"I was very aware of breathing space on social media for the Black Lives Matter movement, the COVID-19 thing, just a lot of social justice issues," Chynna said. "So, for me, it didn't feel right to be plugging music when we were trying to support voices that weren't being heard. So, my sharing of music came to a halt."
Chynna has been gearing up to release a full EP and has gone into studios to do so.
"At first it was a little bit of sussing out what that would look like and how everyone was feeling, how I was feeling about being back in the studio," Chynna said. "It kind of felt like being at the grocery store for the first time, like, 'Do we social distance? Do we wear masks?'"
Despite the questions early on before entering the studio, Chynna believed that returning to the studio was a good choice.
Isaiah Gibbons, a freelance drummer and producer, has been in a studio during the pandemic, because it's his own. Isaiah opened WESTEND Studios in the fall and has been working with musical artists from around the world.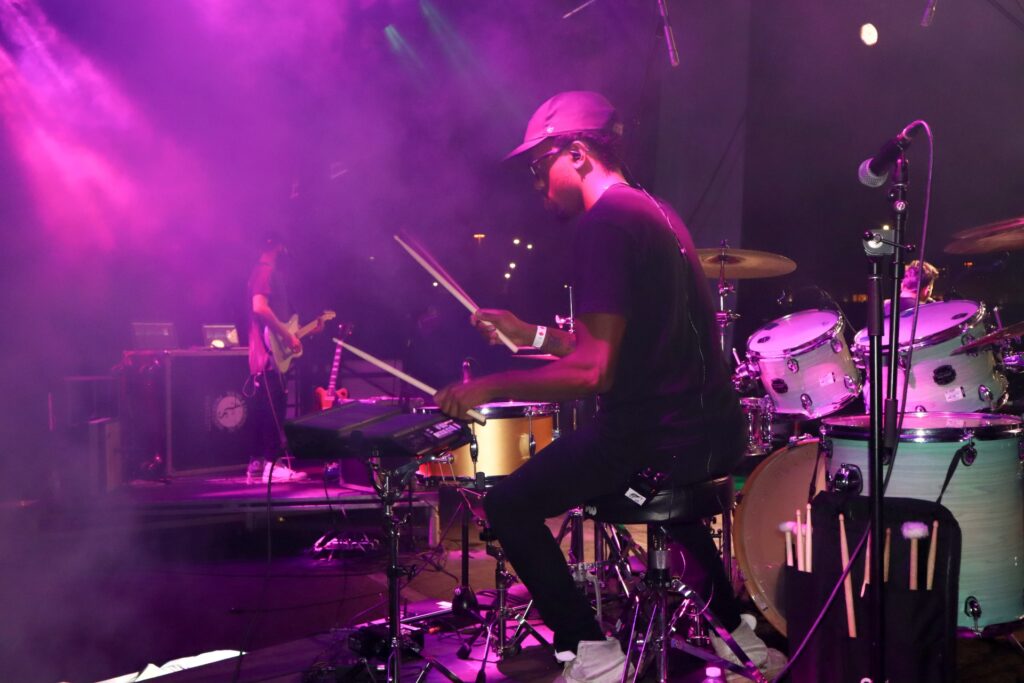 "I had a friend, and he came all the way from Ottawa. We're working on a song that he proposed," Isaiah said. "I had a group from South Korea called '1415.' They're kind of like R&B vibes. I was producing one track and playing on that same song."
Isaiah has been able to operate his studio from his parents' renovated basement, but also enter other studios during the pandemic.
Of the many ways that the musicians are continuing to make music or hone their craft, doing it in a virtual setting has set the music industry on a different pace. With a focus on digital content, it's really about getting music out there and just waiting for when concerts and everything else in the music industry return. In the meantime, they'll be just fine.