By Angelo Ventura
Dirty, scuffed, ripped, and ruined. Has any of this ever happened to your expensive shoes – the ones you were once so excited to take out of the box and try on? Nothing beats a fresh pair of kicks and when they are not looking their best it can be soul-crushing.
What if there was a dry cleaner, but for your shoes?
Sole Premium Shoe Cleaning is one of Toronto's hottest new innovative services destined to have a lasting impact on sneaker culture throughout Canada. Despite Sole's small size at its new location in North York, Ont., the company makes up for that with its name, influence, and sensational work. Sole's shelves showcase the best shoes, from Jordan to Balenciaga and Off-White to Gucci. Once you walk in, you get a whiff of the cleaning supplies and you are blinded by the brightness and elegance of the store.
Sole opened the flagship location downtown just two years ago and already its reach is substantial.
Because of Sole's uniqueness, it has attracted big names such as NBA players, Raptors players, Toronto internet sensations Jae and Trey Richards, rappers as well as Instagram influencers. With 17,000 Instagram followers and an estimated 5000+ shoe restorations in 2019 according to the owner, Sole is the biggest and most widely known shoe restoration spot in Canada.
In 2018, avid 22-year-old shoe reseller Stefan Gregoriou wanted to offer a service that neither he nor the city had come across yet.
"There are so many shoe stores and so many places you can purchase shoes, but there aren't any places to take care of your shoes," Stefan said.
"Fashion is never really going to go out of style and people always want clean shoes," he said.
Stefan and his business partner noticed a missing piece in Toronto's shoe scene and got to work. Their own knowledge, research, their passion for shoes and simple "trial and error," have resulted in extraordinary success thus far.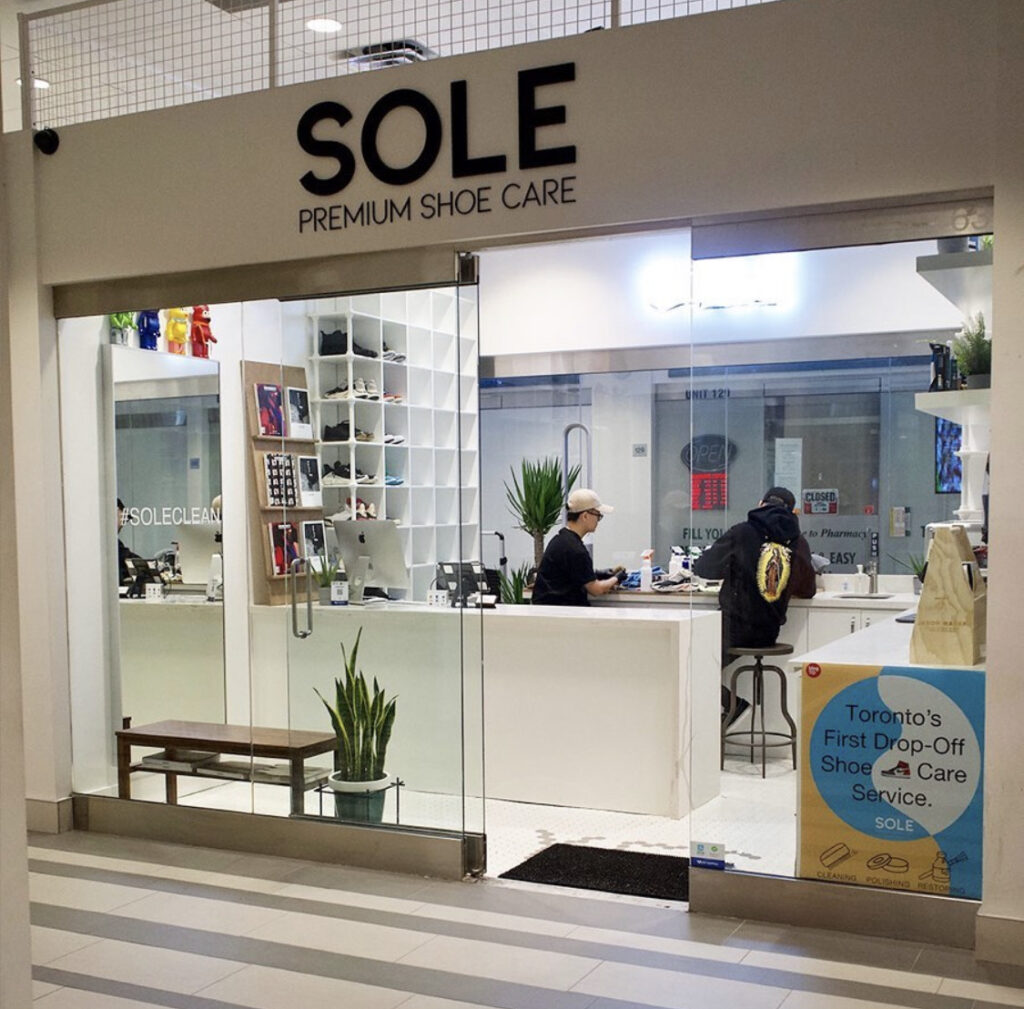 According to Statista.com, in 2019, the Canadian footwear industry forecasted nearly $8 billion in value. There are nearly 1,100 shoe stores across Ontario – the most in Canada. According to an article by Business Insider in July 2019, shoe prices have also skyrocketed over the years because of their high demand.
Toronto natives Javier Yanez, 22, and 'Prime Boys' manager Jermane Prime, 30, are just two of many shoe collectors who have bought into the hype. Javier started his collection in high school with cleats when he played soccer regularly.
As he put it, "You'll notice as the years go by that there are different trends and then you'll just see people's collection shift completely."
Meanwhile, Jermane's passion for sneaker culture began as a 21-year-old with the notorious Jordan 1s. He now has around 50-100 pairs to his name and says he spends close to $10,000 on shoes each year.
"With a lot of people, the first thing you'll see is their shoes and how they show themselves. Many people want to have their shoes looking brand new as much as they can because they have sentimental value and a certain aesthetic to them," Stefan said.
"I see a lot of younger kids getting into [fashion] now," Javier said. He also said he expects the industry to keep growing in popularity among young people due to the increased number of collaborations between fashion brands and celebrities.
"If the sneaker culture keeps growing the way it is, a lot of people [will not be able to] afford to buy shoes whenever they drop," Javier said. "So, instead, you're going to want to keep them clean. You spend a little over $30 to make them look brand new again and I think it's very reasonable."
Jermane also believes Sole is headed in the right direction. As someone who knows the business side of things, he notices the potential Sole has to keep growing,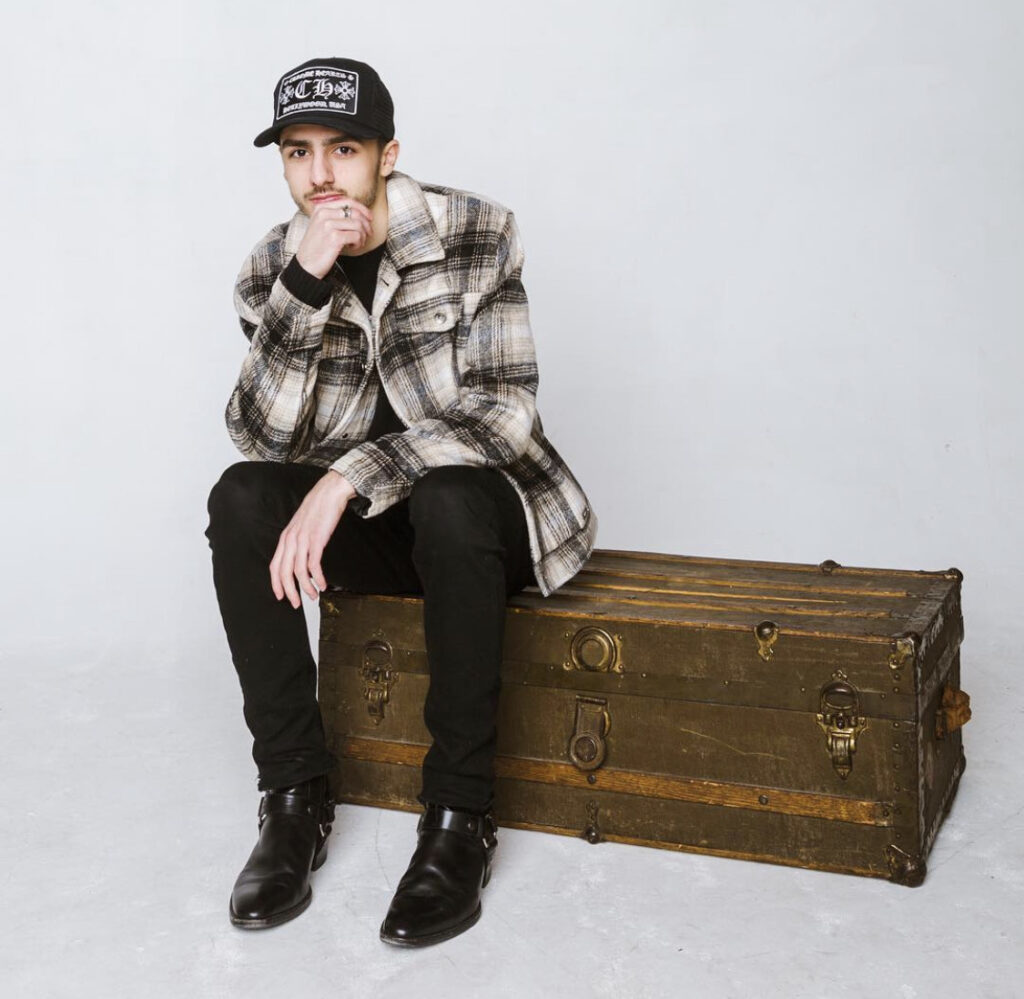 Stefan could not be more thrilled with the following Sole has. The company is reaping the benefits of becoming somewhat of a pioneer in the shoe industry and could not have picked a better time to bring their vision to life.
"The city has never seen something like this," Stefan said. "We see that a lot of people don't know how to clean their shoes. You come here, drop them off, get them back within a few days. At the end of the day, our quality speaks for itself."
"We're miracle workers to a certain extent. We cannot guarantee everything will come off or look perfect, but we try our best to give everything we have to clean the shoe and make it look as new as possible," Stefan said.
Even though Stefan is still focused on growing the brand in his hometown, there are big plans in the works for the future of Sole. He is proud of the roots he has constructed in the GTA, and dreams of expanding the business to just about every province in Canada.