By Trishelle Dotson | Scribe
'A guide that helps you stay on track of your fitness journey without breaking your back or your wallet'
You know the feeling you get when you've just accomplished a great workout at the gym, and want to climb a mountain afterward? Yeah. Me neither.
But I have felt better than I did before.
I try to keep that same energy throughout the day, but let's be real. There are two types of people. Those who love their bodies drenched in sweat and those who look at working out as a chore. I know some people who would rather scrub a toilet than do a workout.
"I think all of us should be exercising with cardio at least minimally 150 minutes a week," said Dr. Angus Franklin, of JBS Medical Group.
Franklin says that no matter the situation, people should find time to fit in some physical activity throughout the day.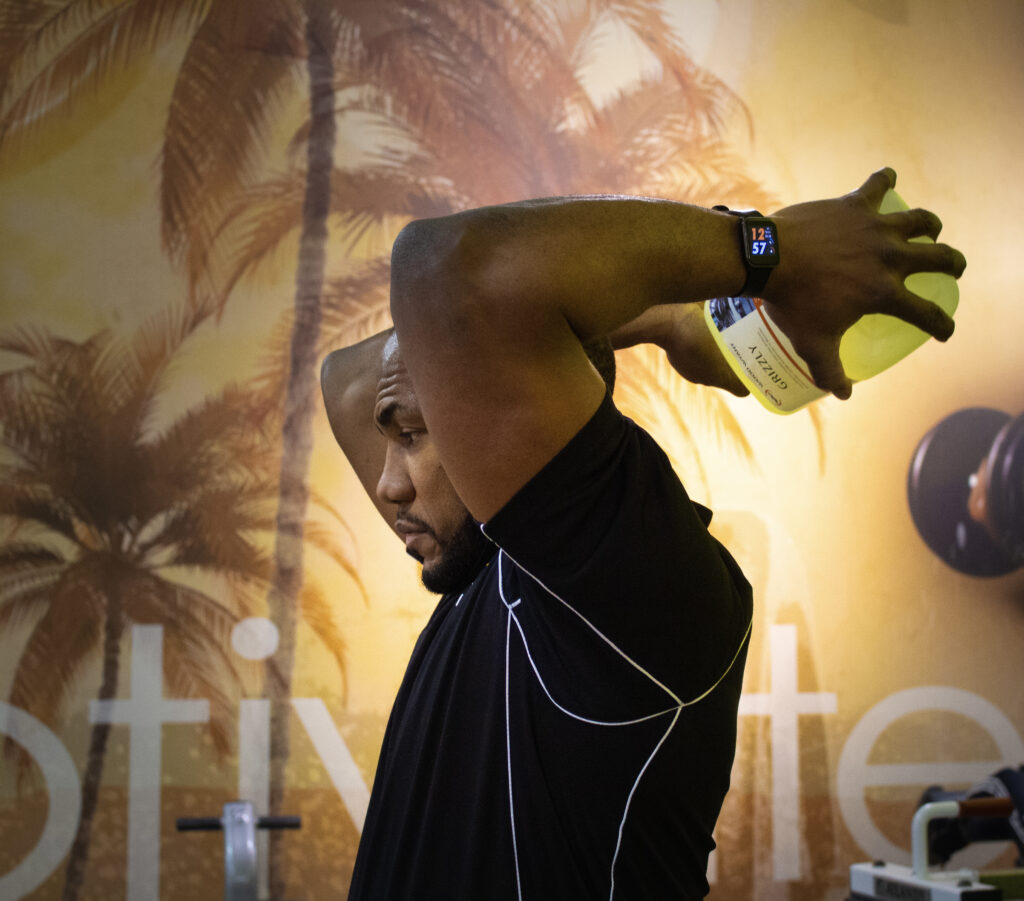 However, during the COVID-19 pandemic, gyms and places of recreation have been teeter-tottering between being opened or locked down, causing many to miss a critical part of their day.
Shay Ironmonger, a certified postnatal fitness trainer says exercise is simply setting the tone for your day.
"You're going to sleep better, you're more fatigued in general," Ironmonger said.
Putting on "quarantine pounds" is a popular concept heightened by viral memes and tweets that have been surfacing since the lockdowns, signifying the pre and post-pandemic bodies. The switch to remote learning and working led many people to become less active.
Another factor is a rising rate of inflation and the cost of everyday necessities, which means people are now choosing between needs or wants. However, just because you may not have the money to spend on gym equipment, shouldn't mean that your health should suffer.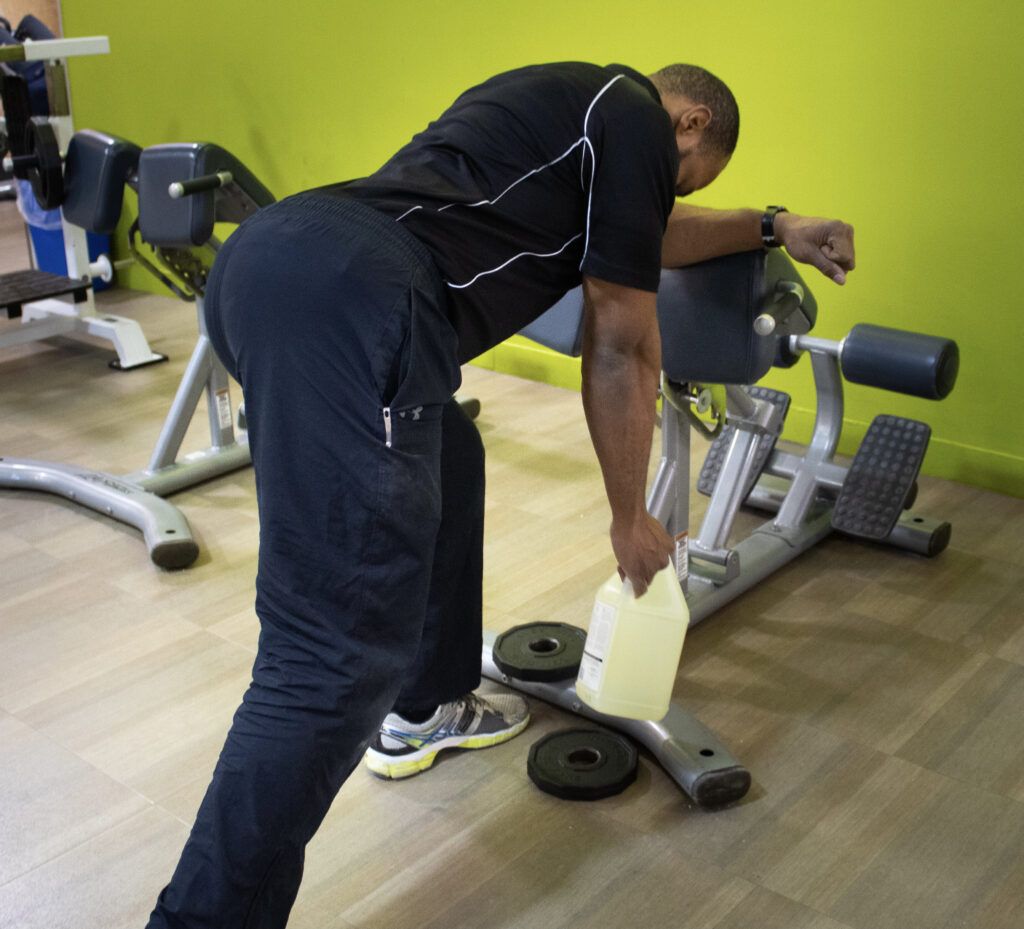 Whether opting to start or continue a fitness journey at home, people are looking for alternatives. At the gym, there is an arsenal of machines and weights. Not everyone has the money to go out and spend thousands of dollars on home gym equipment that may never be used after the pandemic.
Machines such as exercise bikes and treadmills have made a killing over the past two years. Peloton, a company that uses technology and design to connect the world through fitness, announced its quarterly profit in the fall of 2020 and reported a 172 per cent increase in sales.
A 172 per cent increase!
Why not use those two pound bags of sugar in the pantry? Lift the bags then use them for baking chocolate chip muffins. Boom. Now that's what I call multi-tasking!
"Home workouts are great; you can sign up for online classes. There are many online group fitness classes that are available to us. You can also touch base with community centers," said Lindsay Bickerstaffe, registered kinesiologist for the North Peel Family Health Team.
Whether it's working out at home when you can't afford a gym membership or you're anxious about gyms opening at full capacity again, your health should always be a priority.
As someone that has asthma, I completely understand. I want to highlight the many ways that you can continue to take care of yourself.
First, start somewhere small and don't overdo it. We seem to dive headfirst into things and don't understand that going from zero to 100 will do more damage than good.
"You have to start slow. That's the problem. People make that mistake. What they do is they do too much," Franklin said.
"What they do is they go on a treadmill, they do like two hours on it next and they're hurting for the next three days because of what they did. They always had to start slow and build up slowly," he said.
Franklin says doing lightweight or weight-bearing exercises are best, but to incorporate balance exercises as well. Practice standing on one foot which, he feels, is critically important for us.
"You start with just like one hour, you know, maybe once-twice a week, that's it. When you get comfortable with that, then you step it up," Franklin said.
"You'd start with five minutes and what you do is you'll find over time you go from five to six to seven to 10 to 15 to 20. Slowly you'll increase your stamina. So, you know, don't start slow and work out slowly," he said.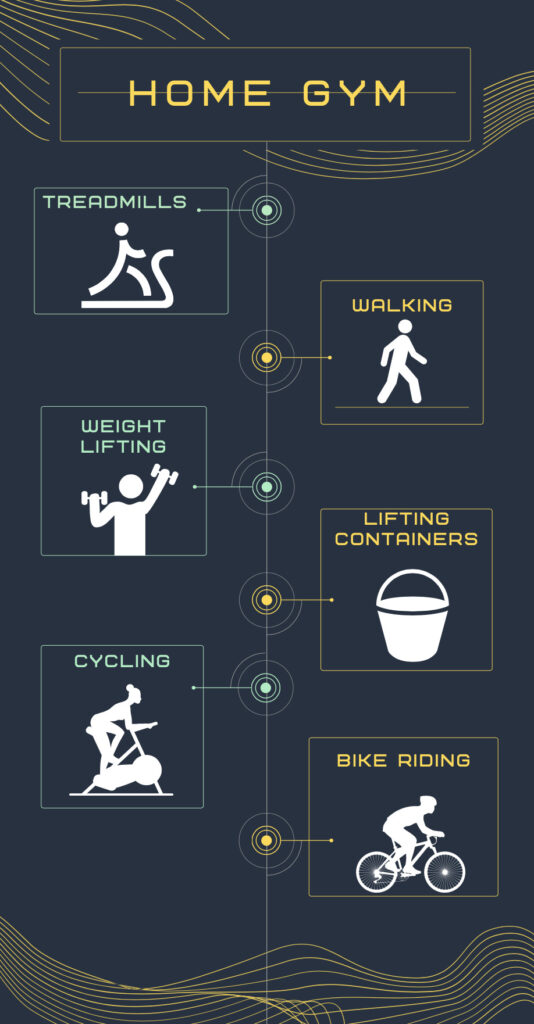 Another step you can take is making a routine with exercises that work for you. If you are trying to target certain areas of the body then get creative in finding alternative movements at home.
"For example, you could take those big bottles of water. You can hold it on the side, on the bottom bottle of water that goes on the fountain," said personal trainer and Goodlife machine technician, Nevado Forester.
He says you can use water bottles as a dumbbell replacement. Fill them with water and hold them while you do squats. The bottles can be used for exercises such as bicep curls, shoulder and chest press, overhead shoulder press. Forester says you could also do triceps dips by using a chair at the kitchen table.
"Just functional exercises like that, you can get done within the home," Forester said.
Bickerstaffe mentions you could also fill up laundry detergent bottles with water and use those as weights as well. If you want less weight, you could use cans of soup, chickpeas, tomatoes, and many more.
"You know, what's kind of beautiful about the situation that we're in is that we are learning ways to move our body that's free," Bickerstaffe said.
"We can go outside for a walk. All you need is some comfy shoes or boots as long as you layer up properly. You don't have to pay anything extra for it, and you still reap all of these benefits," she said.
She points out using our bodies to work against gravity is also effective. Exercises such as push-ups and mountain climbers improve our strength as well as our bone density. Bickerstaffe said using objects around the house can be enjoyable if you know what your target is.
"Think about like those 80s workout videos," she said.
The hardest part of working out at home is often finding ways to keep it interesting. At the gym, you can attend group classes or find a personal trainer. There are options, but when you don't know where to start, things can get discouraging.
"Find a way to make fun out of activity so it doesn't feel obligatory anymore," Ironmonger said. "So you're doing it for yourself instead of it being something you're forced to do," she said.