By Drew Chambers | Scribe
The experience of grocery shopping is one that many enjoy and are familiar with. Grabbing a cart, taking a bag, strolling around the store picking fresh meat, fruit, and vegetables. With increases in the cost of living the COVID-19 pandemic has brought, that feeling of joy has turned to dread as many struggling Canadian families now face an even more difficult challenge of putting food on the table. An inflation report out of Dalhousie University's Agri-Food Analytics Lab found 86 per cent of Canadians said that food prices are higher than they were just six months ago.
This proves disastrous for meat lovers, as the report states the price for the item has increased by 10 per cent. In the last six months, the cost of groceries has increased from eight per cent to 10 per cent. Prices of fruits and vegetables have gone through the roof, adding to the already expensive cost of healthy eating.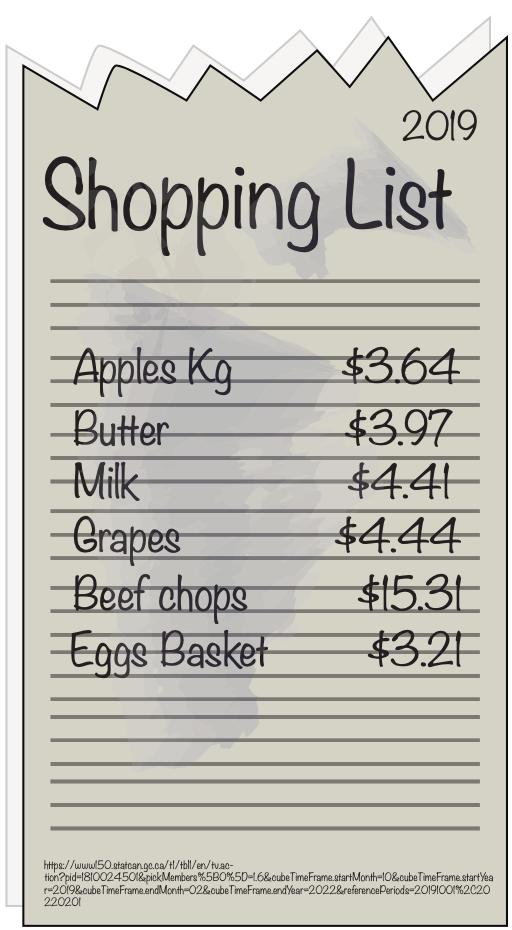 Now, while prices for groceries continue to soar and the rush to grab food off shelves has put a strain on grocery shoppers, what about the people who deliver those essentials to the grocery store?
That's Keith Brown, a warehouse supervisor at Metro Grocery. Brown has been overseeing the operations at the warehouse and is in charge of making sure everything is running smoothly and ensuring that the groceries are safely delivered to the store. The demand brought on by the pandemic has put him and other workers at the warehouse in overdrive, trying to balance out all their duties at a hectic pace.
"It's all gas, no brakes," Brown said.
While their diligent efforts are proving successful and getting food into the stores on time, the strain and pressure put on the workers to deliver are pushing some to lose their composure, some even having panic attacks or quitting.
"You know it's rough to lose a worker in a time like this, we need all hands-on deck if we're ever going to get out of this but I do understand that not everybody can handle something like this. Your well-being comes first," he said. Many are turning to others for support in this demanding dilemma, but what about those who have only themselves and perhaps a kid to look after?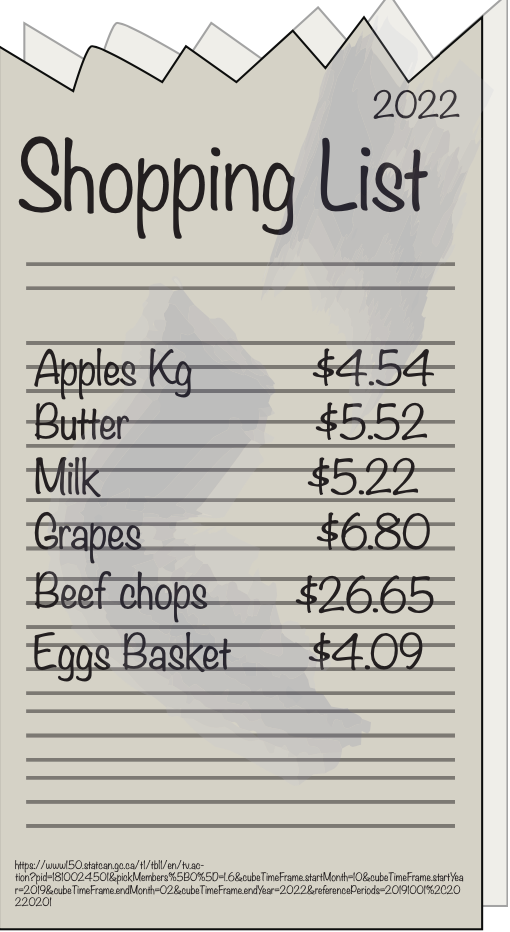 This pandemic has been hard for families across Canada, but for single mothers, it has been brutal. Ask anyone, parent or not, and they'll tell you motherhood is one of the most difficult challenges to ever exist. It's difficult enough to get through each day while under quarantine, let alone managing work from home or coping with the aftermath of unexpected unemployment. When you add in the isolation, closed playgrounds and schools, and caretakers unable to work, it's no surprise single moms across the country are cracking under the pressure of trying to make it work in this pandemic.
"Every day it feels like the weight of the world is on my shoulders. It's already tough on my own, but I have to power through for my little girl."
Those are the words of 40-year-old Marcie Mingo, a single-mother of an eight-year-old daughter Keisha. Like for many others, not just mothers, the pandemic has put people into survival mode. Nothing else matters, the goal is to get by and live another day. For Mingo this is not a new feeling, having faced poverty when she was younger.
"Me and my mom were in housing at the time using food stamps and we were both working two jobs to try and make ends meet," she said. Mingo's late mother, who herself was a single mother, instilled in Mingo the hardships of single parenthood and how to navigate it, should she ever find herself in the same position. With that guidance, she's been persevering, but said with these new obstacles, support is needed.

"I've been trying to adapt and accept this pandemic might go on forever you know, but we're really in need of some more help from the government. It's like they expect us to just juggle everything and not fall over," she said.

Statistics Canada's December Labour Force report discovered that between February 2020 and December 2021, the rate of employment for single moms (with kids under the age of six) fell by 36 per cent. Employment increased by 4.5 per cent for mothers with partners and children in the same age group during the same period.
Unemployment and a fixed income don't go hand-in-hand with these rising prices, barely having enough money to scrape by, especially for individuals on disability. These people have to manage and live with a debilitating disability on a day-to-day basis, but do they have the necessary support needed to live through the pandemic?
"Most of us are already on our last leg, majority of my money goes towards my medication and treatment which is costly as is. How am I going to pay for my groceries now?"

That's how Andrel Campbell, an individual living on ODSP Disability Benefits due to chronic kidney disease, sees the inflation problem. COVID-19 poses an even more deadly threat to people with disabilities due to the damage to their bodies from their disability, but it is also starting to pose a threat to their income as well.
To improve their health and combat their disability, Campbell has to abide by an essential diet. Fresh fruit, chicken, fish, meat, and dairy. Food whose prices have him and others struggling to live.
"More has to be done, the government most certainly has enough money to give. I'm already in a fight for my life, I don't need another one," he said.
Today, the one message you'll see the most is "living with COVID-19," but with the inflation of grocery prices in Canada and across the globe, it appears we might die of starvation before that happens. These experiences showcase how impactful this has been, and why the lowering of these prices needs to be a top priority if we want to make it out of the woods.