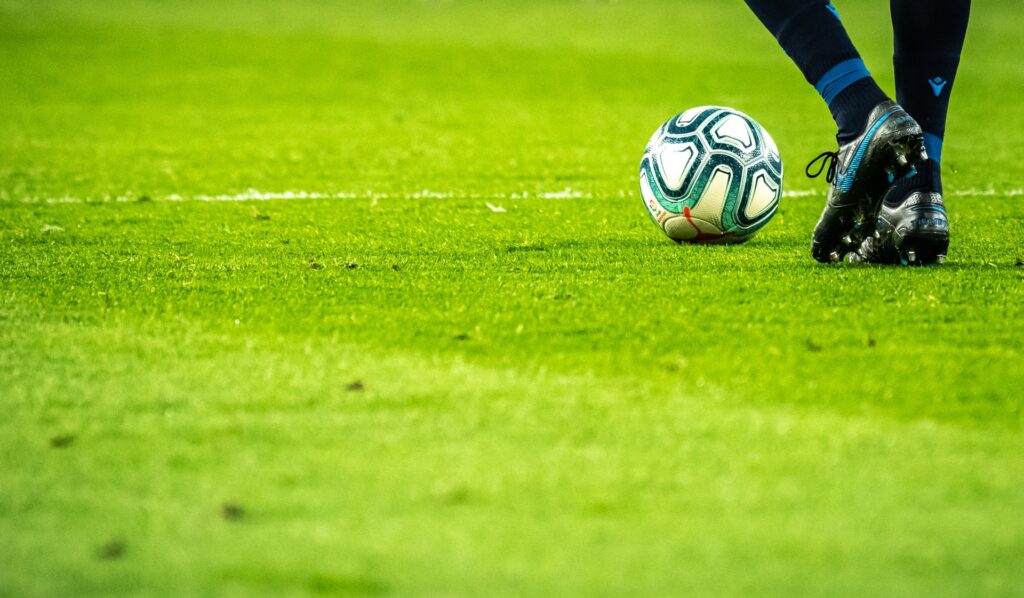 By Manan Nijhawan
In 2026, Canada will be hosting the FIFA World Cup for the first time. The tournament, held with the United States and Mexico, will be expanded from 32 teams, to 48.
The FIFA World Cup is one of the biggest sporting events in the entire world. The official broadcasting coverage data showed over 3.5 billion people tuned in to watch the 2018 FIFA World Cup hosted in Russia.
The Major League Soccer has 30 teams.
The rise of soccer in North America has been exceptional Major League Soccer (MLS) has seen a 27 per cent rise in interest since 2012, according to Nielsen Sports. TV viewership is also up 13 per cent.
"Toronto FC winning the MLS championship showed Canadians what the sport is about and gave them hope," said FC player Damian Charles.
Another reason for rising interest in the sport among Canadians is the number of Canadian players being scouted by European clubs. "My friend, Lucas Diaz is now a full-time player in Europe and has a contract," said Damian.
Alphonso Davies is one of the biggest names in the football world right now. The 20-year-old, who plays for Bayern Munich and has just won the Champions League, started his soccer journey with the Vancouver Whitecaps. He also plays for Canada at the international level. He won the Bundesliga Rookie of the Season award and was nominated for the best young player of the year title.
"When Alphonso was signed by Bayern, no one thought he would be vital for their Champions League win. But his game against Chelsea did not just introduce him to the world, but also showed European clubs the talent that can be found in North America," said Bayern Munich fan Tarush Gupta.
Canadian Jordyn Huitema plays for Paris Saint Germain's women's team (PSG). She was born in Chilliwack, B.C., and like Davies, started her journey with the Vancouver Whitecaps before joining PSG. Huitema has been compared to Christine Sinclair, perhaps one of the best Canadian soccer players, because of their similar playing styles and positions.
"Not just Davies, but players like Pulisic and Sergio Dest, who are Americans, are playing in the most competitive leagues among players like Lionel Messi. All of these [things] factor into people following the sport more," said Damian.
Europeans clubs are investing in the North American game.
Clubs like FC Barcelona and Bayern Munich have corporate offices in New York, while La Liga and Bundesliga have an on-ground presence by being involved in games and hosting soccer camps.
"I think the coaching system over here in Canada is really good. I think that's how Alfonso Davies was able to make his way to Munich. Obviously, he's talented but he got guidance as well. Him having that type of guidance is what ultimately led him to Bayern," said Damian.
The next steps for North American soccer would be success at the international level and the opportunity for new and current players to play more games in the future. The 2026 World Cup will not only be a tournament that will help the sport to thrive, but also will give a chance to younger players to show their skills in the years leading to the tournament.
"I think it's a great opportunity for the U.S. and the Canadian teams to showcase their young talents in front of European teams and make them think [about] where they've been all this time and how fast they can get them to Europe," said Damian.
"Athletes are going to think, 'If I can make it to the semi-professional level and the Canadian Premier League, then I can make it to the European level too,'" he said. "North America is a really multi-cultural continent with a lot of Portuguese, Indian, Caribbean and Muslim people and all of them will be able to watch their teams play."
"The league's growth can also be seen by the fact that up until a couple of years ago the MLS was a league where players would come before retiring but now it's also become a league for European clubs to scout young players," said Tarush.
Los Angeles FC managing owner Larry Berg predicts the MLS will surpass baseball and hockey to become the third most popular sport after American football and basketball in the United States.
With interest from European clubs, the changing demographics and the 2026 World Cup on its way, there is no doubt that North American soccer is on the uprise.