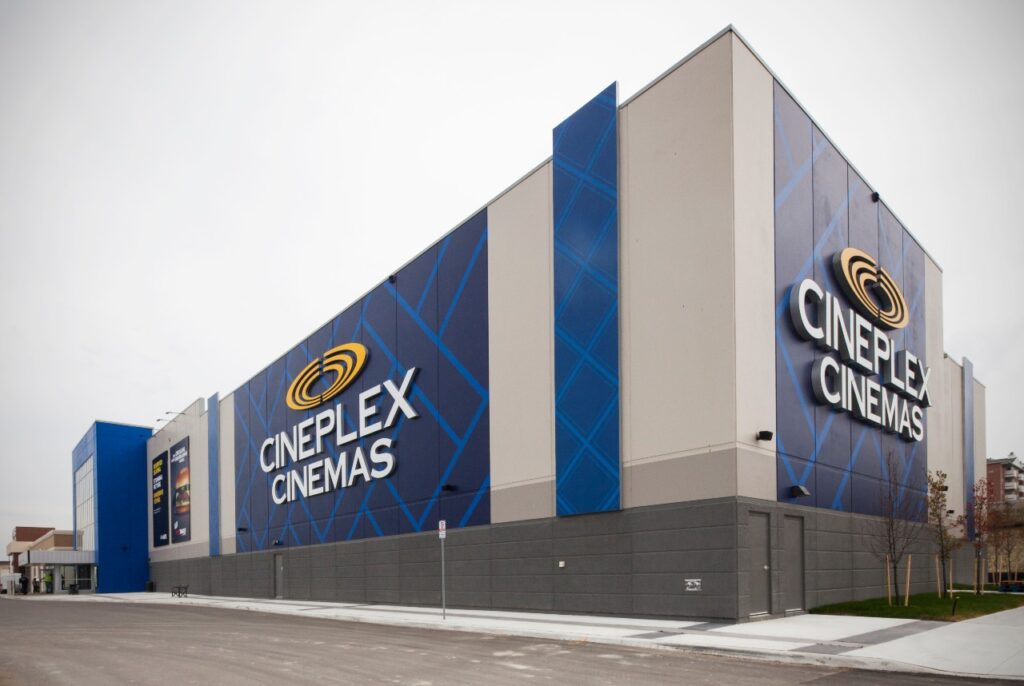 By Nicholas Seles
What started out as a promising year for film quickly became a scene reminiscent of a post-apocalyptic movie as theatres closed their doors, their parking lots remained empty and new movies seemed to creep further and further into 2021.
The cause of all of it? COVID-19. On top of that, it's the unwillingness to remain closed on the theatres' part and the distributors who continuously take their valued prizes and push them further into the future. MGM's James Bond flick, 'No Time To Die,' was among the first to be sent back a few months, aiming for a late summer release. Warner Brothers' 'Tenet' did the same.
"When we saw the crisis of the neighbourhood theatre when television came around in the '50s and '60s – it took someone inventing the suburban multiplex to give an alternate way to go to the movies…" Dr. Paul Moore said. Dr. Moore specializes in the history of media and the mass market.
"What makes a movie theatre or a cinema different from a restaurant, or even a concert or a theatre, is that the supply needs to be there when they reopen."
'No Time To Die' has now been moved to April 2, 2021 from its original release date of November 2019 which will give it a little more life to try to turn a profit. Beyond Bond and 'Tenet' taking two different approaches is the silence of Disney who, no doubt, is sitting on the world's most popular franchise at the moment.
Disney, the company which owns Marvel Studios, has its own streaming platform – Disney Plus. What was originally going to be a theatrical release for the live-action remake of 'Mulan' turned into a premium streaming release for the film and families could access the new film from the comfort of their own home.
The move presented not only Disney, but the entire film industry, with a new dilemma: Do we adapt to the times and move new films to streaming services for the time being? Do we allow distributors to hold these movies back, which in turn causes theatres to sink, or do we release them in theatres regardless of the pandemic and risk health and safety for the sake of a global business we've all been a part of at some point?
The problem has now left a gaping wound in the industry as Marvel fans have been crying out into the void of Disney-filled silence for 'Black Widow' to be moved to Disney Plus. While Marvel and Disney could very easily turn a profit by releasing the film on Disney Plus for the 'Mulan'-like premium access price, even Disney could never recover from being known as the company that sunk movie theatres. With the exception of 2018's 'Ant-Man and the Wasp,' all of Marvel's previous films have crossed the $1 billion mark at the global box office, and it makes sense that Disney wants to dip its big financial toe into that money pool again by holding out 'Black Widow.'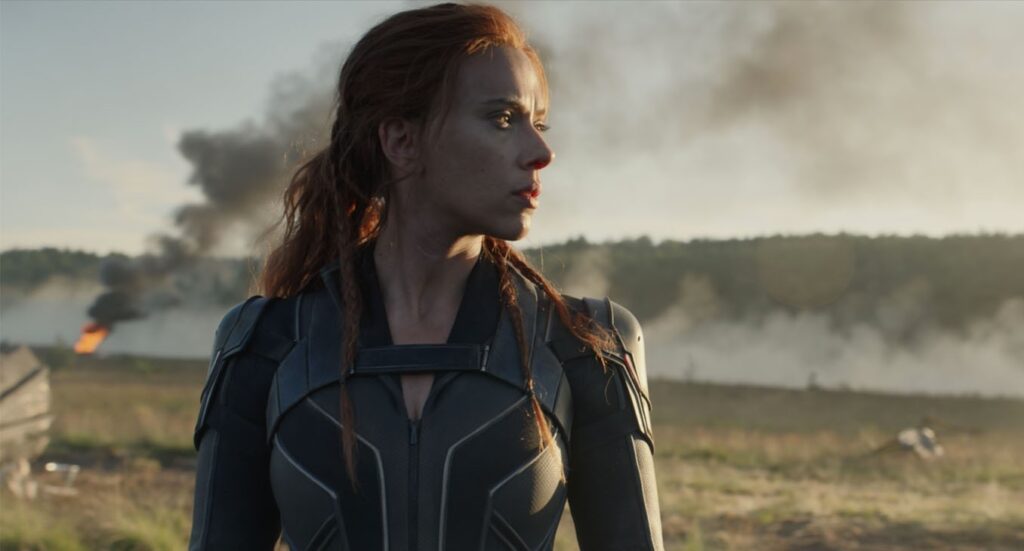 With one of the world's biggest franchises missing in action at the box office, theatres stand to lose a great deal.
"As you know, several key titles have shifted from 2020, including most recently 'No Time To Die'…" Cineplex CEO Ellis Jacobs said during their annual and special meeting. "Things are changing quickly, and the film release schedule continues to shift and settle… With the mandated closures, capacity restrictions and shift in the film release schedule; our 2020 financial results have been significantly impacted. As we look to the future, we remain extremely strategic and agile in our approach to operating in this pandemic."
On Nov. 20, 2020, Cineplex and Universal Studios announced a deal that would allow Universal films to leave theatres after 17 days if they don't make more than $50 million on a film's opening weekend. From there, the films would go to digital retailers.
'No Time To Die' was given the holy title of being the film that would revive the theatre-going experience amidst the pandemic until it was delayed (again). Talks between MGM, Netflix and Apple have occurred, with the latter two potentially bidding on the Bond flick in order to bring it to their respective streaming services.
"If Bond had done it, maybe others would have too," Jessica Bay said. "Times have to change; but conventional wisdom says there's more money to be made if you put a movie in theatres for a certain period of time, wait another period of time, and then put it out."
Bay is pursuing her PhD in the joint Communication and Culture Program at York and Ryerson Universities, having completed an MA thesis titled, "The New Blockbuster Film Sequel: Changing Cultural and Economic Conditions Within the Film Industry" (2011).
The mere fact that these talks are taking place goes to show that distributors are open to the alternative route of bypassing movie theatres in order to make money, and that's dangerous for our local cinemas. At this point, movie theatres are the mule being led along a rocky cliff and the carrot dangling in front of them is either titled 'No Time To Die,' 'Black Widow' or any of the other multi-billion dollar blockbusters that seem to keep eluding them. "I don't think it's unrealistic to see some of these movies get pushed back to 2023," Bay said.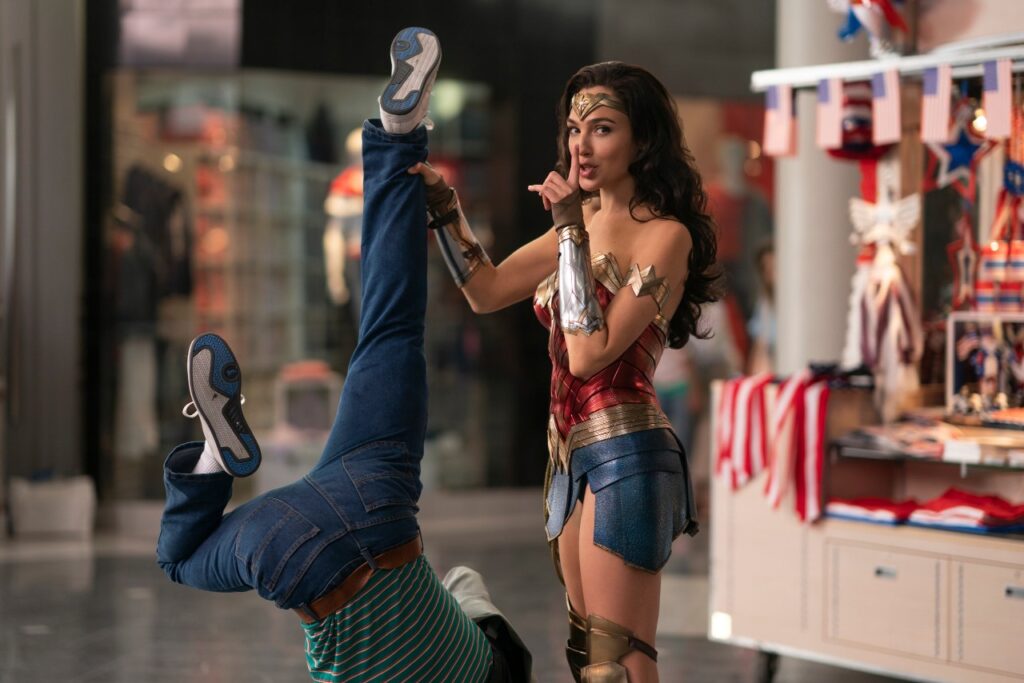 The accessibility and convenience of Netflix, Disney Plus, Hulu, Apple TV and Amazon Prime Video will be incredibly appealing to distributors.
Studios are already shelling out hundreds of millions of dollars to make the films and they can only keep them shelved for so long before one person sells to a streaming service. Once that happens, the gates will be open for more and the money will flow once again.
After that, the revenue won't be coming from ticket booths any more, and the days of getting freshly popped popcorn, a soda of your choice and sitting through commercials almost as long as the movie itself will be an experience of the past.
"What's happening during the pandemic is largely only an acceleration of what had already been happening for the last several years," Dr. Moore said.