TACKLING THE GENERATION GAP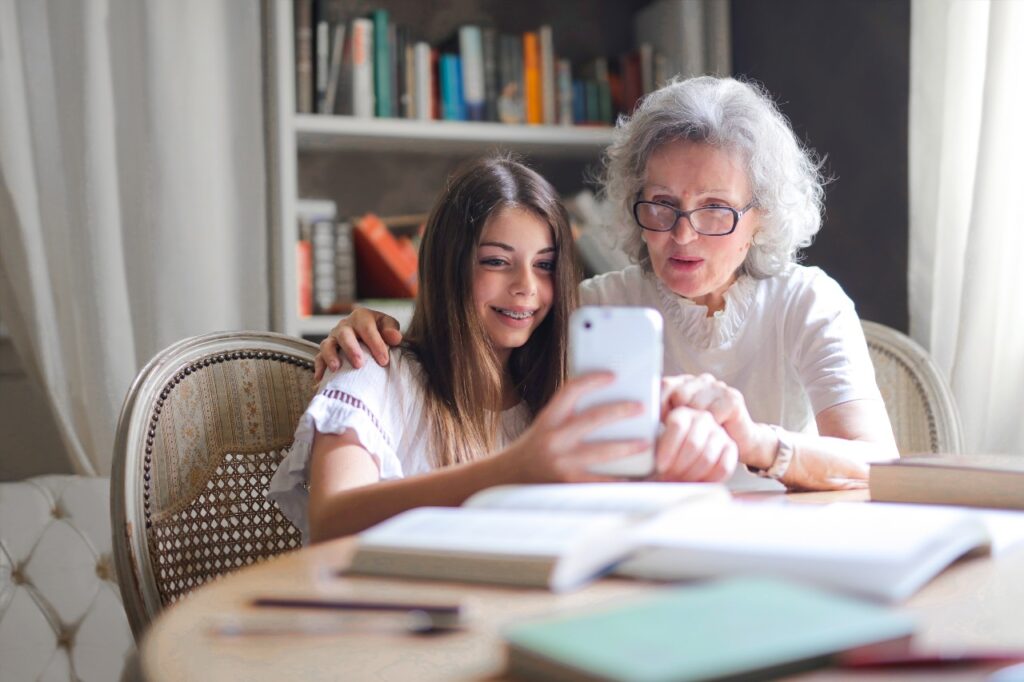 By Nataliia Vasyliuk
A nuclear family consists of parents and children. Grandparents usually tend to live separately, because each family wants to have their privacy and their own rules. I've been living with my parents, my younger sister and grandparents for a year, because of the repair work being done in our apartment.
I must admit it's been a very interesting experience. There's much more noise, constant movement, not to mention that everyone wants to live the way they are used to, and it causes conflicts sometimes. However, there is one important thing I've realized: for many years, I've been devoting too little time to my grandparents.
Differences between older and younger generations have been noticed throughout many decades. However, the 20th century signified the beginning of the most evident distinctions between these generations.
Younger generations tend to change culture and embrace new trends, technologies and fashion. Misunderstandings between the young and seniors make the older generation seem boring, old-fashioned and stuck in the past.
Ukrainian psychologist Svitlana Bogatyrova believes that in most cases the generation gap occurs because teenagers are much more progressive than seniors. In the era of informational revolution and technological advancements, youth are absorbing information quickly and are living in a fast pace of life, which is very different from what seniors who were born in the Soviet Union are used to.
"Ukrainian seniors are used to a life of a slower pace, where no one has smartphones and can't even imagine what a computer is," says Bogatyrova. And this fact can't be denied, because the Soviet Union has instilled a lot of principles and beliefs which are very hard to overcome. "It takes too much time and effort for seniors to use technologies," Bogatyrova added. "That is why they often feel helpless and give up easily."
But instead of treating elderly people like the old-fashioned generation and just being polite out of pity, teenagers should spend time with them, talk to them and teach them, which would have a great impact on both sides.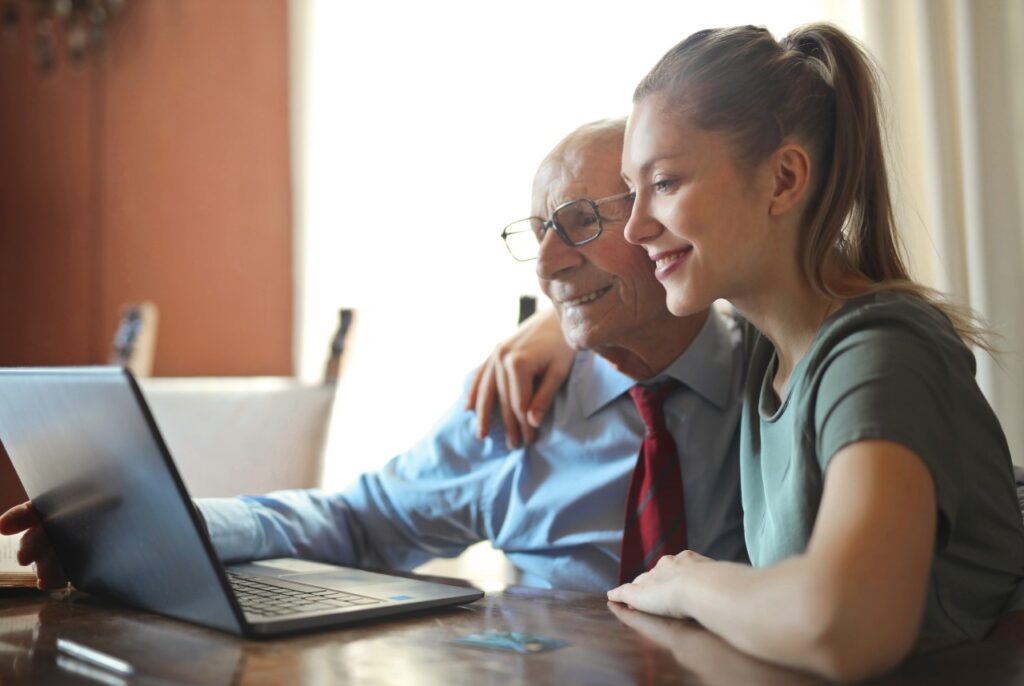 Usually, interaction with the elderly turns out to be much more educative and fascinating than a teenager could think. As a rule, communication with grandparents turns out to be unexpectedly fascinating and useful.
"Eighty now is not 80 of 20 years ago," said Claire Bickley, a senior manager of communications and public relations at Chartwell Retirement Residences. Older generations are now much more progressive than they were in the past. According to Bickley, seniors are smart and creative. While some people believe seniors and technologies do not belong in one sentence, Bickley proves that a lot of stereotypes about elderly people are wrong. "It's a generation of teachers and engineers," she said. "They're pretty smart people."
The pandemic left retirement houses with no other choice than to reduce the number of visitors to the minimum. And yet, technological advancements enable seniors to have as much fun at a distance, as they used to have in person. Virtual battleships, theme parties, Facetime visits and celebrating birthdays by video prove that seniors are as resilient and adaptive as the younger generations.
"Seniors who are living by themselves through COVID are so isolated," said Bickley. In contrast to people who stay at retirement residences, they don't have the joy of feeling like a part of a social community and it hurts.
Nevertheless, the lockdown has its advantage. It clarified the relationships in many families. "I think COVID-19 exposes families for what they are," Canadian psychologist and Guelph Humber professor Theo Selles said.
"Love is never excessive," says Svitlana Bogatyrova. And there is no better person to talk to and to ask for advice than a senior. Considering how stressful and overwhelming the world has become, tight intergenerational connections can cushion the anxieties and contribute to improving mental health.
"It is really great to have people of different ages being able to connect with each other, learn from each other, grow from each other," Selles said. "From the grandparents' perspective, when you're older it's nice to still be useful, to feel like you have a purpose."
In her article 'Do you need to mind the generation gap,' Shawn Meghan Burn said, "It's always only a matter of time before the young become the old and cultural and technological changes put them on the other side of the generation gap," and that's a really meaningful point to think about. Generations have been replacing each other throughout the years, and the gap between them is an obstacle on our way to discovering and experiencing new things and finding solutions to many problems.
In the modern world where everyone strives for supremacy, advancements and money, people are forgetting about the genuinely valuable things such as relationships. The least we can do at this point is to start rebuilding the connection between generations that was drastically damaged throughout many decades.