By Laura Nelson
Being the underdog is something familiar to Jaz Bains. The former St. Lawrence College basketball player was cut from the Humber College basketball team before transferring to St. Lawrence and joining their varsity team.
According to Bain the Humber team had a lot of guard's and he was not heavily recruited, so he was low on the list of people who intrigued them.
Bains did not let that stop him. He continues to improve and succeed in the sport he loves. Bains said "It's about working hard. I play basketball everyday regardless I do something for basketball."
In the three-seasons Bains played at St. Lawrence, playing from 2014-17. He won Ontario Colleges Athletic Association's Rookie of the Year, OCAA Player of the Year, and was named an OCAA First Team All-Star twice.
Former guard and captain for St. Lawerence, Andrew Dawkins first met Bains in Brampton, Ontario where they both grew up. They met playing basketball at a local gym.
"Great player to play with, very passionate. He has a lot of things you'd want in a basketball player. His leadership qualities, his love, skills and his willingness to always want to work hard," Dawkins said.
"He has always had the skill set to be a professional basketball player. He studies the game, He loves the game."
Hard work is at the core of who Bains said, his former head coach of the St.Lawrence College Barry Smith
"Jaz worked harder outside of practice sessions than any other players on the team," said Scott. "He worked very hard on his game."
"He was always encouraging others to come in and do weights, come into the gym and do extra shooting sessions."
Scott sees Bains as an example to his current players of where working hard and dedication to the sport can take you.
"If you work hard at something you'll be rewarded eventually. Jaz worked hard at his game."
Smith recognizes Bains as a motivation too current and former players on where hard work in basketball can take you.
"Here's a guy who use to play for St. Lawrence, he is now playing over in Germany if I got aspirations to do that it can happen," Smith said.
"Bains is currently taking a year off from Queens University where he is a guard on the basketball team. Where he averaged 19 points per game and is in his final year of Gender Studies.
He is currently playing basketball in Frankfurt, Germany for the Frapporte Skyliners Junior B team.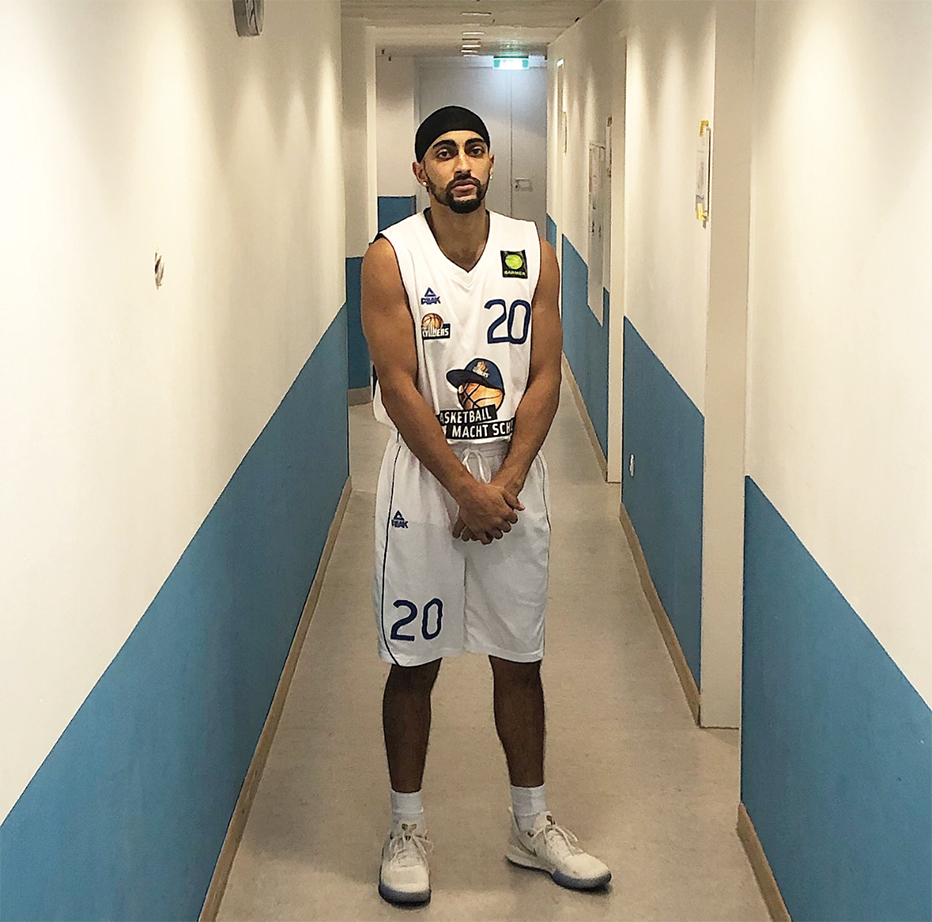 "He was very quick and hand a very good handle on the ball," Scott said.
The team has had players drafted into the NBA. When Mario Kasun, was drafted in the second round (41 overall) in 2002, by the Los Angeles Clippers before being traded to the Orlando Magic that same year.
It has taken some time for Bains to adjust to his new life in Germany.
There was an initial culture shock and language barrier, but he said his new team has been very supportive.
Bains hopes to get to the first division in any basketball league. He hopes to climb the ladder and see how far he can go playing in Europe.
"If you aim for the stars you're going to land on the moon. You're going to end up somewhere if you try to reach your potential," Bains said.