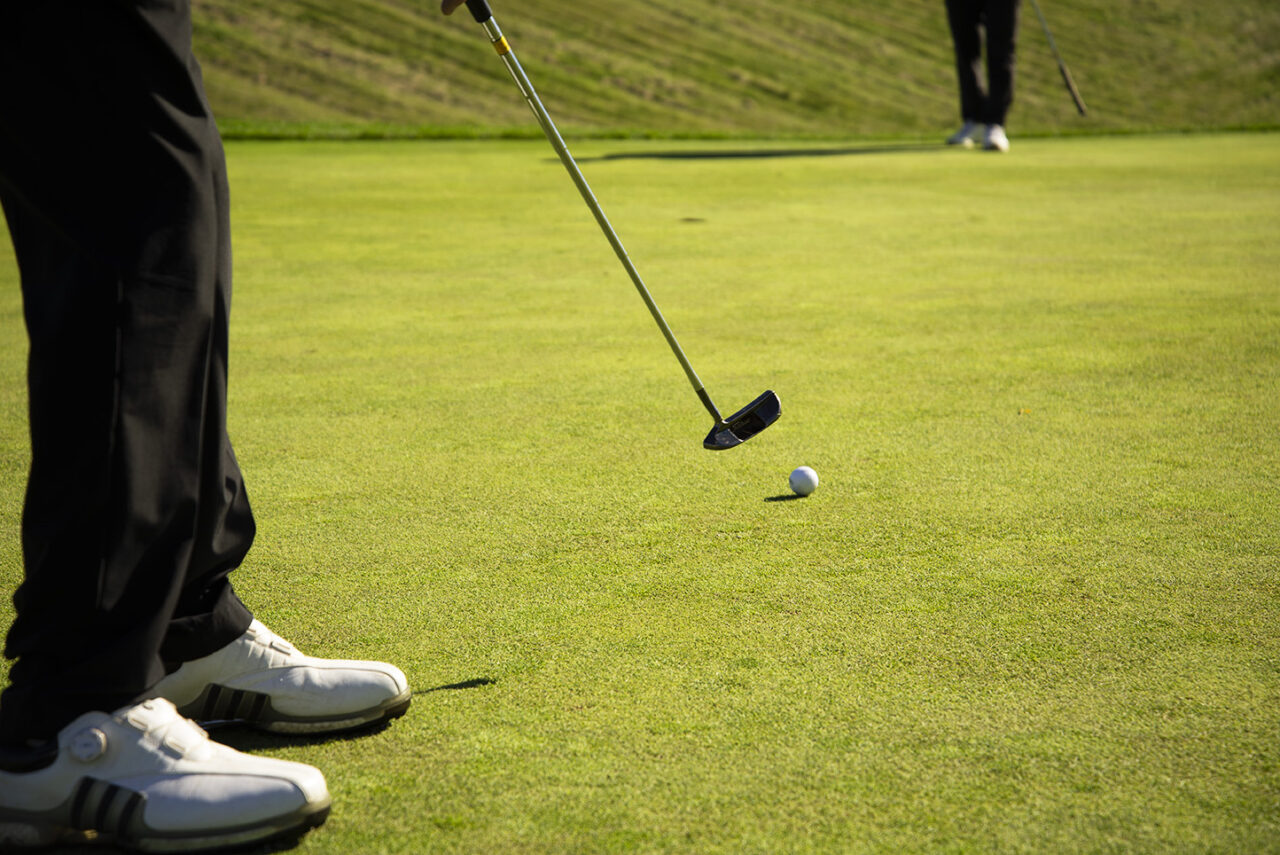 By: Nicholas Seles
Whether it's hot and humid or cold and wet, a typical day of golf starts at the crack of dawn. A nine-to-five job has nothing on a jarring alarm at 4 a.m. Long before the sun even begins to creep over the horizon, golf courses begin the opening process as players and athletes start their morning routines in preparation for the game ahead of them.
In the days before masks and hand sanitizer stations available at every turn, pro shops and restaurants could be filled with people. Players who were excited to buy the newest driver from Taylormade, family members purchasing gift cards for their loved ones or even business partners taking clients for lunch were some of the most common sights at courses.
Currently, no more than four people can be in the pro shop at once, and lunch tables are socially distanced from one another.
However, before COVID-19 hit the world, golf was starting to see a decline in play.
"There was a bit of a slide going into the 2008-2009 economic crash and then we certainly saw a step back there in 2009," Rob Brandon said.
Brandon, the CEO of Cardinal Golf Club in Newmarket, went on to explain that there was a slight rise in play in 2014 and 2015, but still wasn't enough to resurrect the sport as something people flocked to.
When the world went into lockdown in the second quarter of 2019, golf courses were one of the many businesses affected. While the sun shone in the spring, the green fairways were deserted and devoid of players.
However, when restrictions on COVID-19 began to lift, and golf courses were among the first things to open in the springs of 2020 and 2021, everyone wanted to get out onto the course.
"We saw a huge uptick. It was apparent right from the get-go that golf was going to be popular since there wasn't anything else to do. The typical in the industry was about a 30 per cent increase in play. We saw a bit more than that. It started out busy and it got busier," Brandon said.
While golf courses and businesses began to prosper financially, varsity athletes looking to book tee times in order to practice and continue to hone their craft received the short end of the golf club.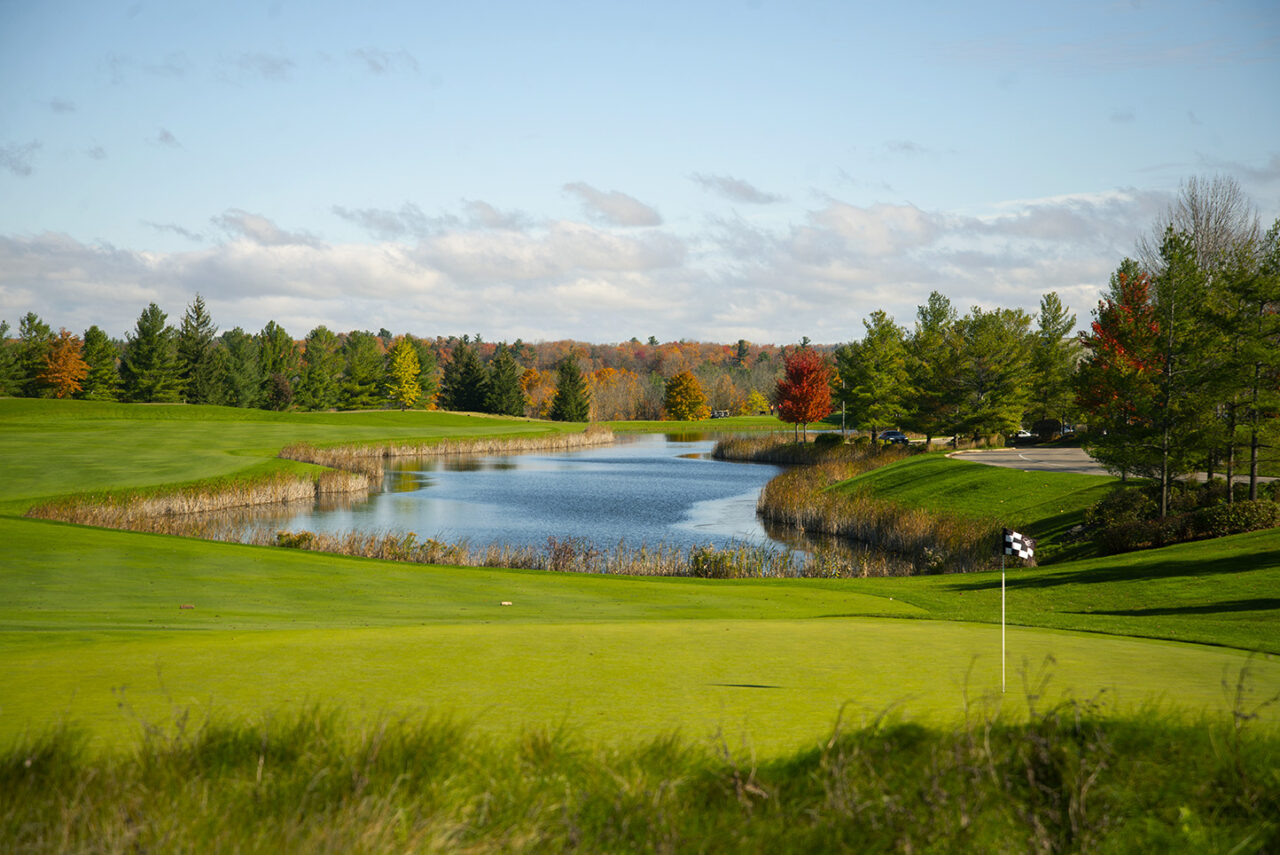 Hayley McCallum, a varsity golfer for the Humber Hawks, described the influx of new players as both good and bad.
"Golf became one of the only options with people our age playing and specifically, my friends who couldn't give a [expletive] about golf beforehand, now picked it up. I guess it was just hard to find tee times to practice, which is fine, but it was really, really hard to get tee times because there were so many new people playing the sport," McCallum said.
McCallum, a second year student in Design Foundation, also said that the new players from quarantine gave the sport new life as it began to die out. Part of the reason, she said, was due to the cost of golfing.
The sentiment of training being made difficult was shared by her fellow Hawks golfer, Madison Oullette, 19, who is studying professional golf management.
"It's been pretty tough when courses have been closed, so I haven't been able to get out there. I'm lucky enough to have a bit of property at my house and to have a few wedges to practice with," Oullette said. "But now a lot of courses are open and it's still pretty tough because everyone's still trying to get out there and the courses are packed, but it's so good to be able to use the driving range and the putting green when I can."
The performances of McCallum and Oullette were not marred by the lack of tee times for practice, as during the OCAA championship in Sault Ste. Marie on Sept. 22, 2021, McCallum won gold and Oullette took home silver.
McCallum shot a 76 with Oullette shooting an 83 at Crimson Ridge Golf Course which is a par 72.
"It didn't feel like there was a gap. It didn't feel like a year had gone by without it happening. It felt really good to be back at it and it felt normal…. and for a while I forgot COVID existed," McCallum said. "So that's a bonus of being out on the golf course. It's so normal, you forget that we're in a pandemic."
Reflecting on the past year, however, McCallum said it was hard to maintain those high hopes.
"​​It was tough to get back into the swing of it, because last year, we didn't have a season. It was a year of no tournaments, so that was hard to get back into the mindset of 'You're going to be playing in the fall,'" she said.
Oullette on the other hand, benefitted from having access to property to play on, which allowed her to maintain a routine, even if it wasn't as in-depth as before the pandemic.
Both McCallum and Ouellette now have access to Humber College's golf lab located at the North Campus. The lab is equipped with a state of the art simulation room and a 2,000 square foot putting surface. The simulation room is equipped with an HD screen that mimics a golf course and when hitting a ball into it, a path is mapped out to show how your form and swing would have hit the ball on course.
Beyond that is the workshop room which allows golfers to correct the weight and grip of their club in order to enhance play.
These types of indoor labs, where players can have time to practice on a screen and see the details of their performance recorded by high-end cameras offer a strong alternative to trying to book a tee time at courses and fight against the hoard of people trying to get out there.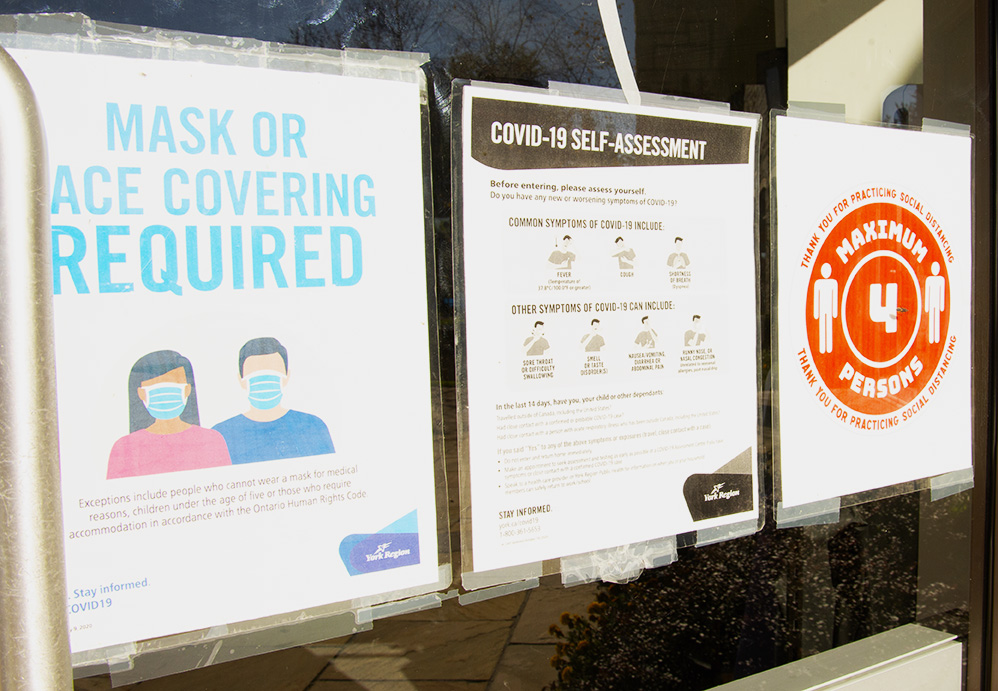 With vaccines now allowing a slow but welcome return to normal, movie theatres, concert venues, sporting events and many more options are available for people to attend. The question is whether a lot of the golfers who took up the sport during the pandemic will stick with it.
"Yes, people have made big investments in the game. The club sales are going through the roof, particularly beginner sets. Some people have made investments in the game so I think that's going to keep a lot of people in it. They've also invested in lessons. Golf professionals have never been this busy with golf lessons," Brandon said.
McCallum agreed, stating that the game is an expensive one to pick up and requires a minimum of four hours per round of commitment, so players are less likely to abandon it after all this time.
To put the cost in perspective, Taylormade's newest Sim 2 drivers cost $699 with fairway drivers costing anywhere from $299 to $399. On top of that are your irons and wedges which range from $300 up to as high as $2,000. A typical set of golf clubs generally contains one driver, two to three fairway drivers, seven irons, two to three wedges plus a putter. A high-end set of clubs could easily cost close to $15,000 including the cost of a bag. Range finders, ball markers, GPS devices and more are all optional, but usually become part of experienced players' sets.
Another associated cost with the sport is the attire, as some golf courses do have a dress code players need to follow in order to play. A golf shirt, shorts, shoes and any associated accessories can cost up to $250 for one set. Lastly is the actual fee to golf which can be as low as $40 or as high as $250 for some of the higher-end courses and their amenities.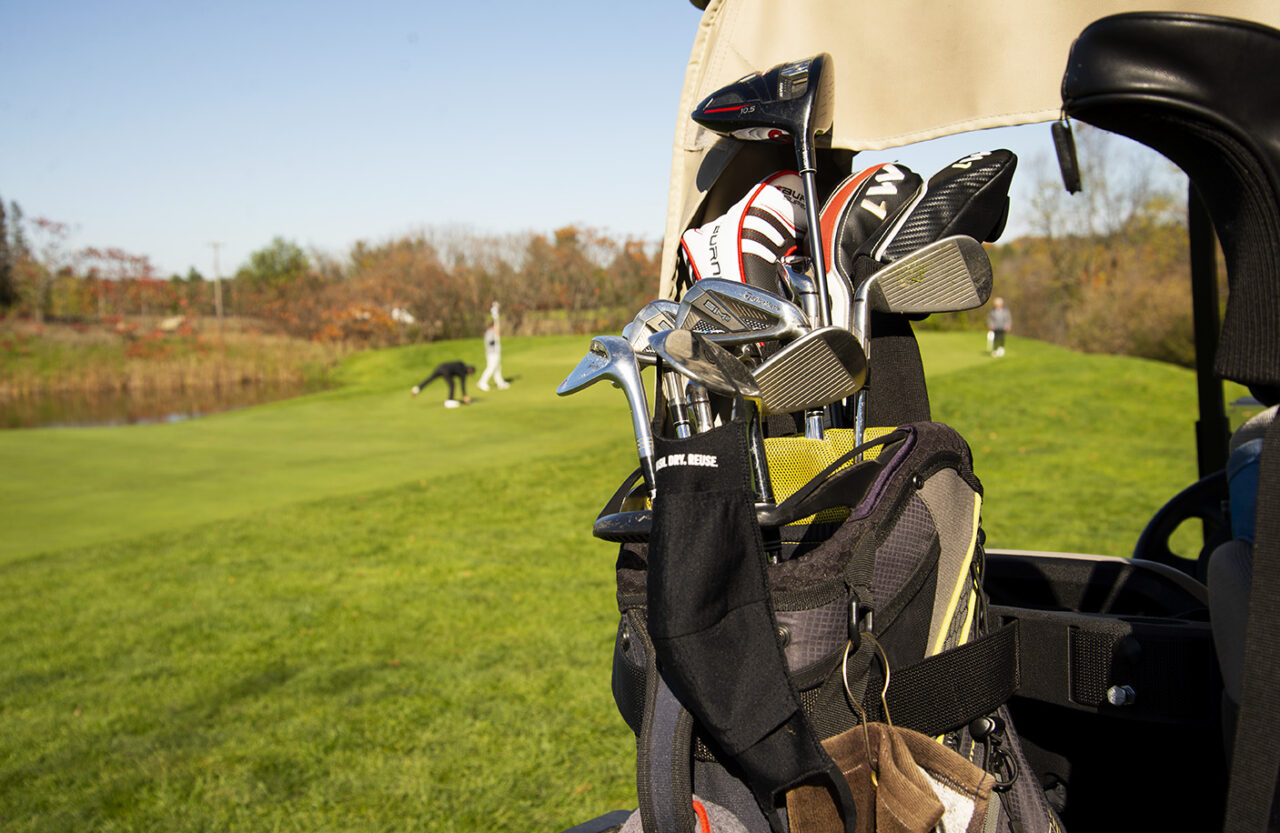 As the daily case numbers continue to fall and restrictions begin to lift, time will be the telling factor in whether or not golf will hold onto all of its new players. Those who have invested in the sport may not be so willing to drop it, but those who do will give some space back to those who seek to use the courses for training.
In the meantime, the pandemic seems to have offered a breath of life to a sport that many had abandoned.