By Jennifer Kozak
The shocking number of missing and murdered Indigenous women and girls (MMIWG) was declared a nation-wide genocide on June 3, 2019, when the final version of the National Inquiry into the problem was released, determining that Indigenous women and girls are 12 times more likely to be murdered or missing than any other women in Canada.
Indigenous women make up four per cent of Canada's female population, yet are overrepresented among those missing and murdered.
The Inquiry's Supplementary report concluded "Canada has displayed a continuous policy, with shifting expressed motives but an ultimately steady intention, to destroy Indigenous peoples physically, biologically, and as social units, thereby fulfilling the required specific intent element."
Although there isn't an exact number of how many women are currently missing, the Native American Association of Canada confirmed 582 cases of missing and murdered Indigenous women and girls from 2005-2010. The RCMP released a report in 2013 that said there were 1,181 cases of missing and murdered Indigenous women. The report also concluded that the total number of murdered and missing Indigenous women "exceeds previous public estimates."
The RCMP and government officials have received years of criticism due to their lack of involvement, resources and effort to solve this human-rights crisis.
Many Indigenous women are using their platforms to raise awareness through rallies, wellness organizations and even on TikTok as is the case for Shina Novalinga. Novalinga, 22, an Inuk influencer known for her traditional throat singing, is using the short video app to celebrate Indigenous culture. Occasionally Novalinga has taken Canada to task on subjects such as land rights and missing and murdered Indigenous women and girls.
But what role do mainstream news stations across Canada have in helping reduce violent crimes against Indigenous women?
Brandi Morin, an award-winning French, Cree and Iroquois journalist and member of Stony Plain, Alta., saw a negative portrayal and lack of representation of Indigenous people in the news. She wanted to change the narrative and amplify the voices of Indigenous communities.
"I think when people see human beings behind what's going on, they're able to connect and relate a lot more. And, hopefully, care. That was my vision when I shared myself because I'm a journalist," Morin says. She is a survivor of MMIWG and told her story in 2016. Part of her mission is sharing the stories of families and loved ones dealing with the repercussions of losing a sister.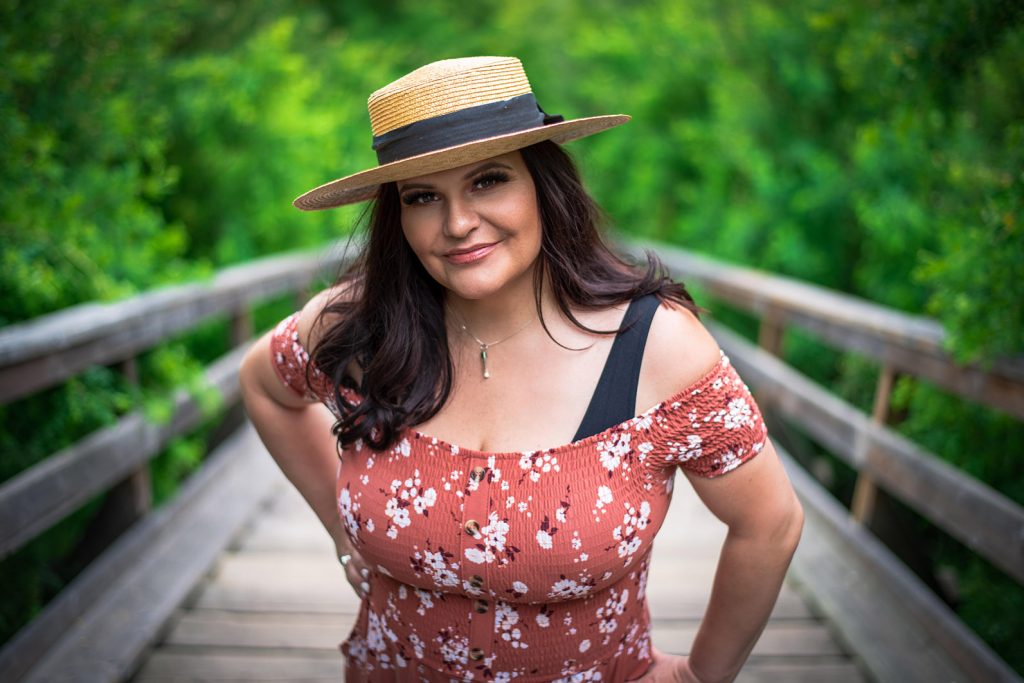 She re-shared her story in Fall 2020 in the Guardian, out of the U.K. when she saw the RCMP's failure to put out an amber alert for 14-year-old Molly Martin, a member of We'koqma'q First Nation.
"I'm doing all these different types of work, and I may not have been here today because I could have been them, and they could have been me. I wanted them to see those little girls in me, so maybe their perceptions, stereotypes or racial bias can start to change," Morin says.
After learning MMIWG receive less than two per cent of Canadian news coverage during a virtual event with the Journalists for Human Rights in December 2020, Morin was shocked. What the United Nations called a national crisis was getting very little media coverage.
Morin says the relationship between the media and Indigenous peoples is damaged just as it is damaged between Canada and Indigenous peoples. "There is a lot of healing to do. There is going to be a need for learning and coming together, and it's not going to happen in the traditional ways the media operates," says Morin.
She recommends that journalists spend a week or two in the community, building relationships from the ground up to tell stories authentically and to step away from the stereotypical labels.
"Humanize the story. Get to know the person from their family and friends. Remember they are someone's daughter, sister or mother. Put a face to the story, don't even refer to the stereotypical labels. They're more than a stat," she says.
However, journalists also need to consider the context in which they portray the victim and their families when writing stories on MMIWG.
The Native American Journalist Association has created a media guide for reporters and editors to learn about Indigenous nations' and communities.
Committed to increase the representation of Indigenous journalists in mainstream media, NAJA also encourages both tribal media and mainstream to "attain the highest standards of professionalism, ethics and responsibility."
The New York Times published an article on October 20, 2019, called Drawn From Poverty: Art Was Supposed to Save Canada's Inuit. It Hasn't which received negative backlash for glorifying trauma. The article inaccurately portrayed Inuit communities and negative cliches.
NAJA called on the New York Times to provide an audit on the article because it fueled negative stereotypes and cliches on Inuit people, making it harmful to Indigenous communities and readers.
Francine Compton, a member of Sandy Bay Ojibway First Nations and President of NAJA, used an Indigenous reporting bingo card NAJA created to visualize stereotypes used in media and crossed out boxes for those used in the New York Times article on Inuit communities.
Instead of glorifying trauma and focusing on the negative stereotypes she says reporters should focus on humanizing their stories, and educating instead of sensationalizing.
"What is a story? A story contains details, and when you read a story, you learn something. You learn about an issue or place. When I think of a story, I think of novels. They can take you to a place. And that is what is missing those details," Compton says.
Racial reckoning in newsrooms erupted in 2020 as mainstream media promised to diversify their newsrooms and hire BIPOC reporters. However, hiring BIPOC reporters is not enough, says Jamie Monastyrski.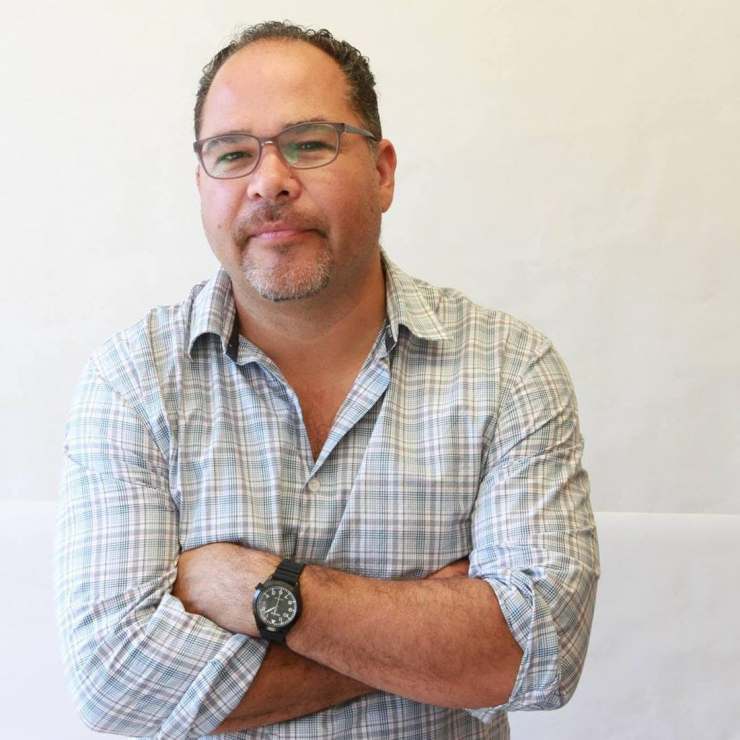 "We need to have a better representation of indigenous voices, true indigenous voices, that write our own stories. We have sovereignty over our own stories. I always encourage young Indigenous students to get involved in media to write their own stories, whether it's poetry, journalism or film."
Monastyrski, a Couchiching First Nation resident, teaches Reporting in Indigenous Communities in the Humber College's Journalism program.
Monastyrski has held various roles in marketing, media and worked with multiple Indigenous organizations such as the Assembly of First Nations. He also facilitated numerous workshops for non-Indigenous journalists and journalism students on better reporting in Indigenous communities, emphasizing accuracy. He says throughout his journalism career, he saw a lack of Indigenous voices and people in the newsroom.
Monastyrski says he is pleased that Humber has made it mandatory for journalism students in the degree program to take his class because it will be the first time many learn about the history between Canada and Indigenous people.
"I learned that students who are taking this class are learning the basics of who Indigenous people in Canada are, what our issues are and our priorities and our history. This is the first time they're learning," he says. "We are opening the minds of not just young people in Canada, but journalists who will be reporting on these issues,"
He says he hopes more institutions and journalism schools will implement mandatory reporting in Indigenous community courses.
Given the lack of representation missing Indigenous women receive in mainstream media, some Indigenous families have turned to social media platforms to share the messages of their loved ones' disappearance.
Carolyn Deford has been looking for her mother since Oct. 25, 1991, and is still looking for answers. She has been fighting to keep her mother in the public eye and has dedicated herself to helping others find answers.
Deford, a member of the Coast Salish tribe from Tacoma, Washington, has been looking for her mother since she was 25. She created a Facebook page in 2017, hoping that someone has seen her mother. What she received instead was a flood of messages from families seeking similar answers.
Deford later created an Instagram page called, Missing and Murdered Natives (MMNA), which gained more than 20,000 followers.
The page's original purpose was to display pictures and posters of missing Indigenous women and girls, but Deford soon realized the need to include stories of missing Indigenous men.
"I expanded to include all folks instead of just our women because it was breaking my heart to tell grandmas or aunties who are trying to find their sons that our page wasn't the right one for them," says Deford.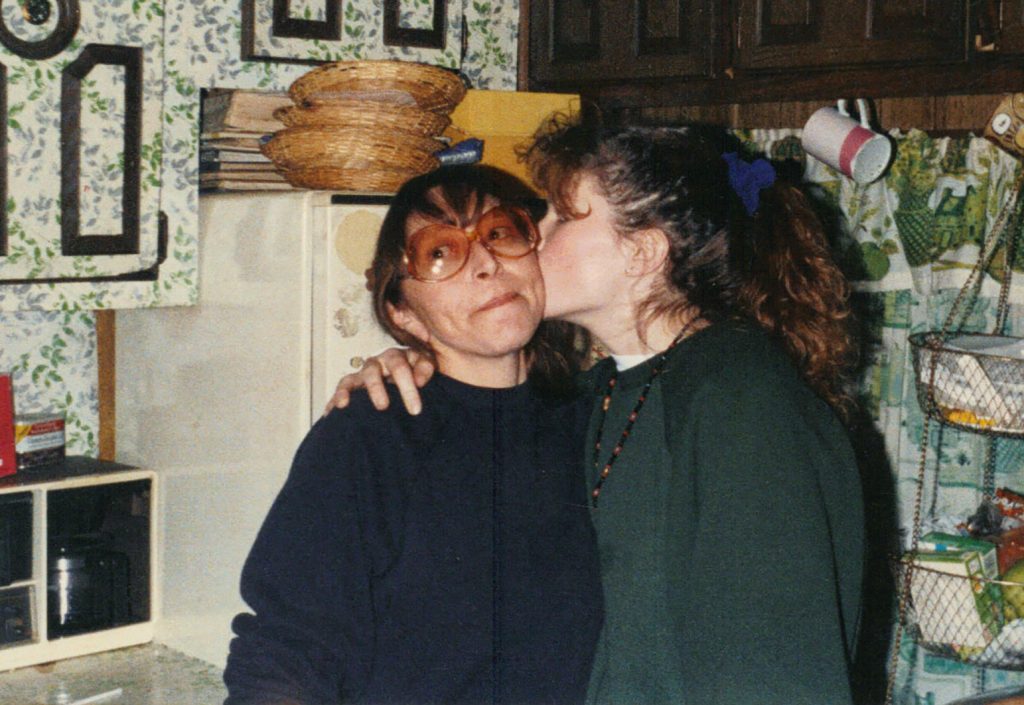 Despite Deford's efforts to get answers for her missing mother, she says the media failed to do their part by providing coverage. And when they did, the story lacked what Deford says were vital details.
A journalist once reached out asking her to be a part of a story for National Day of Awareness For Missing and Murdered Indigenous Women and girls.
She agreed because she wanted to represent families missing loved ones and inform the community on this issue. But in the end, her story got cut and never made it on air.
"I couldn't even breathe. I didn't expect to get the wind knocked out of me by that phone call," she says. "No wonder families don't want to talk to media."
Deford says the media needs to realize these are sacred stories.
"What belongings we have left of theirs are our sacred items. But when there are none, all we have is our memories. And I don't think many journalists realize that," says Deford.
The need to tell stories the right way when reporting on MMIWG is the very reason Shayla Oulette Stonechild, founder of the Matriarch Movement, started her non-profit organization.
Stonechild, a member of Plains Cree and Métis from the Muscowpetung Saulteaux First Nation, APTN TV host and yoga instructor, saw Indigenous women as leaders, elders, and the backbone of their communities.
But due to her stance on mainstream media glorifying the trauma and reporting through a colonial lens on MMIWG, she saw a need to represent Indigenous women authentically.
From there, the Matriarch Movement was born. It is a platform focused on amplifying Indigenous voices through story, meditation, movement and medicine.
"It's reclaiming our stories and telling them for ourselves too. I feel like our stories have always been told through a colonial lens, and I just don't think that's authentic," says Stonechild.
In November 2020, Stonechild interviewed 11 Indigenous women to get greater insight into how she can do better at sharing stories on MMIWG and refrain from making the same mistakes as mainstream media.
To Stonechild, the word Matriarch means a woman who is powerful and embodies the wisdom she had experienced, whether good or bad. She believes it's a title that has to be earned.
"I asked them questions like 'how do you reclaim your power' and 'why do you do work that you do' and 'why do you think Indigenous representation is important'," she says.
Matriarch Movement also helps facilitate wellness workshops for BIPOC women across Canada, including yoga and mediation. Each week focuses on a theme relating to physical, emotional and spiritual well-being.
In another form of shifting the narrative, Stonechild has partnered with The Brand is Female podcast.
In the series she will be interviewing Indigenous women and reframing how their stories are told to capture the power and resilience of Indigenous women.
Stonechild says newsrooms not only benefit from training on how to report in Indigenous communities but all vulnerable communities.
"Every organization or business should be put through an anti-racism training.
If you haven't already, I'm going to be questioning why not. With everything that happened with George Floyd, I think that put pressure on businesses and organizations to do the work," she says.
Stonechild advocates hiring BIPOC people to facilitate your training. "You can't have a white person doing anti-racism training because they don't have that experience," she says.
Stonechild says newsrooms have attempted to do better in diversifying their newsrooms, but says it can't just stop there.
"Yes, you do have representation, but what are you doing now? Where is the inclusivity? Where is the action behind your words or your rebranding? It has to be more than just a one-off type deal," she says.