By Daniel Lonic, Nicholas Seles and Garrett Thomson
It was a short quip that made the rounds on people's television sets in the late 1980s and 90s. It was a call to the people of Toronto that there was still a voice in the media who cared about them and their struggles no matter how small.
On Oct. 6, 2021, Toronto and the journalism world lost that voice.
Peter Guy Silverman was a journalist who got his start in 1974 for Global Television Network and gained traction as a reporter in 1981 when he joined CityTV as a business reporter. While he started out as a business reporter, he soon launched his own segment Silverman Helps where he tackled consumer concerns for those who had been ripped off by scammers. It was on this segment that Silverman spoke his famous catchphrase, "Watch it, buddy!"
One of the core ideals that Silverman ran the segment on was restitution, not revenge.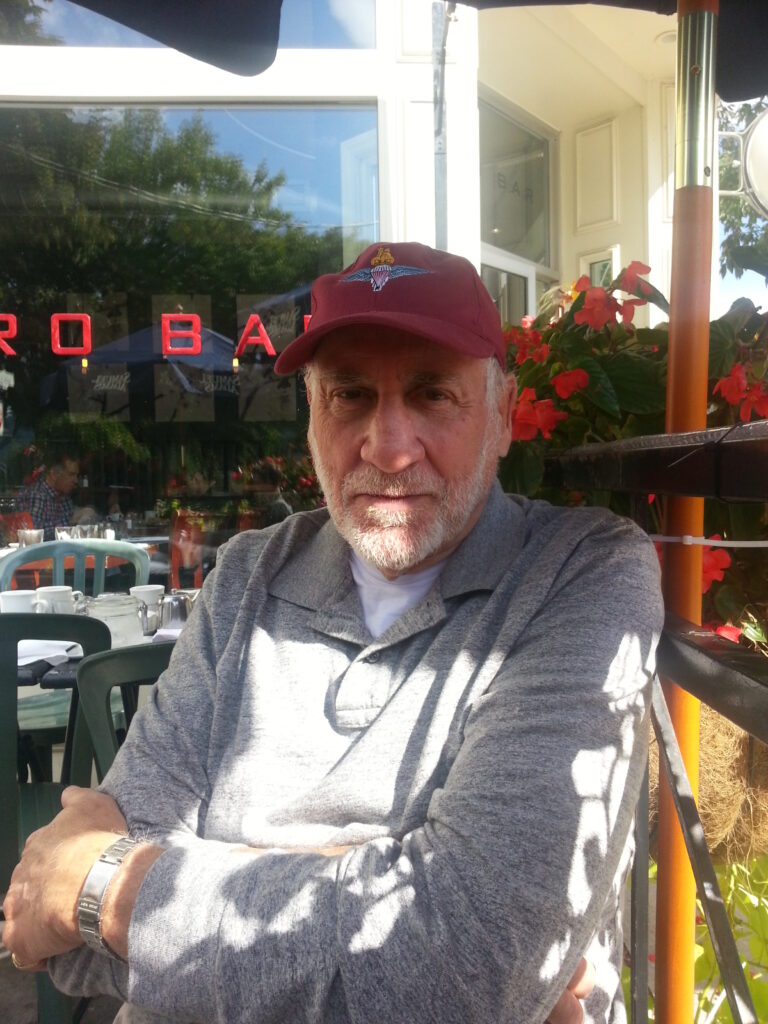 Silverman was born July 5, 1931 in Montreal, Que. and studied at Sir George William University (Concordia University). Upon graduating, BA 53, Silverman spent the better part of the 1950s and 60s in London and part of the Institute of Race Relations as well as the British Army Emergency Reserve. Upon returning to Canada in 1968, Silverman earned his PhD from the University of Toronto and it was there he met his lifelong partner, Frances Burton.
"We met at the Scarborough campus in the University of Toronto. He was teaching there and I had just gotten a post in 1969," Burton told Convergence Magazine.
"He was very much engaged in a whole lot of projects. He worked in construction and when he was in England he built subways, like the underground Victoria line when it was first being put in," she said.
Silverman's fiery personality when fighting for those who had been scammed earned him popularity among residents of Toronto. He had managed to solve 95 per cent of the complaints he received when hosting Silverman Helps. But outside of his segment, Silverman spent time working abroad to help those less fortunate.
"He did that all his life even when he was working at City and Global. He went on expeditions with Habitat for Humanity or Hydra, which is the Seventh Day Adventists, or any group that was going anywhere, you would volunteer to build houses and roads and whatnot," Burton said.
Out in the journalism field, Silverman is described as someone who would never let go of a story.
"One of the most memorable ones we did was one that would never have gone to air," Lionel Lumb said. Lumb began his working relationship with Silverman in 1974 as his producer at Global when it launched.
"In 1975, there was a sea captain, Brian Erb, whose ship was in a lot of legal wrangles. Instead of giving up the ship, he decided to make a run for it from Quebec City in the dead of winter. The RCMP and the Coast Guard were chasing this guy for 11 days. He got into international waters and almost got away but got his ship stuck in the ice. The RCMP arrested his crew of about 23 people and told us not to cover the story – and this is where Peter's skills came in. Bill Cunningham, who was the head of Global News, flew us and a cameraman out and Peter starts making calls to his military buddies who help him out with the coast guard buddies and one buddy leads to another," Lumb said.
"And just in the nick of time, he gets the coordinates from the coast guard as to where the ship is. We fly there, got to do a couple of passes as the coast guard helicopter was lifting these guys off the deck. It's my belief, and I'm not certain about it because I never followed up, but we were the only network to get it, and it was all due to Peter," he said.
Silverman went on to continue his unwavering work and was recognized in 1994 by the Toronto police in revealing a computer fraud case. In January 2009, he was made a member of the Order of Ontario and in June 2009, received the RTNDA lifetime achievement award. In 2012, Silverman was awarded with the Queen's Diamond Jubilee Medal for his continued volunteer work with NGOs.
Silverman is survived by his wife Frances, his three daughters and three grandchildren.