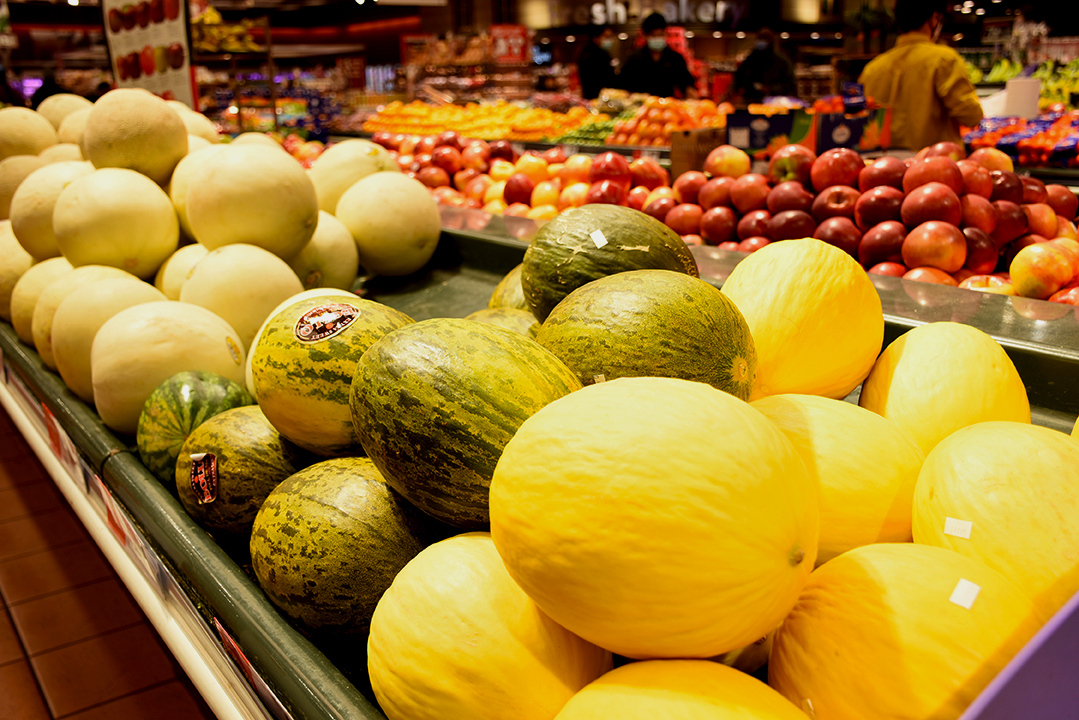 By: Ayesha Raizada
Nutrition and physical health are crucial to maintain the lifestyle of an athlete. No matter which sport they play, they rely on building endurance, skill, and strength. Both exercise and nutrition play a vital role in their overall performance. 
However, the pandemic led to a lot of drastic changes in everyone's lives. Athletes were forced to stay at home and spend months without proper training and competition.
This isolation and confinement resulted in changes in the athletes' lifestyle and habits, such as eating, sleeping, exercising and communicating. Some kept training at home while others experienced mental health issues, including eating disorders, depression, and more.
A May, 2020 study published in Juniper Journals, an International Journal in California, U.S. for nutrition and food science, stated that since the rigorous training had stopped, athletes had to adjust their meal plans according to the physical activities they had been performing.
"With lower activity level, what might have changed for different athletes is hunger cues and digestion since they are used to high-level activity rates, so their hunger is regimented according to that," said Trista Chan, a registered dietitian. "Due to the pandemic, the activity level has decreased and we are sitting a lot more, which has impacted their hunger cues. For the first time, they are confused. Some aren't eating enough because of fear they might overeat, since they aren't exercising enough."
Nutrition has been an integral part of all athletes' lifestyles and training. Maintaining the right diet offers the proper nutrients and energy that are needed to meet regular exercise and training demands. Additionally, it also plays a part in the recovery process.
According to Amanda Li, a sports nutritionist at Wellness Simplified in Brampton, Ont., athletes' nutrition is all about adjusting meal plans to ensure the desired calorie and macronutrient (carbohydrates, fats and proteins) intake.
"The easiest thing I've found for most people is to decrease the frequency of eating. If they normally eat six times a day, reduce it to four meals a day. By changing the frequency, it will automatically reduce the number of calories consumed," she said.
Li believes that while the pandemic has been hard on athletes, many have maintained their nutrition or adjusted it appropriately due to a lack of rigorous training and competition.
There are some things that she advised to keep in mind when athletes still have challenges or are planning to get back into their sport.
Count the amount of calories needed to maintain the current lifestyle.
Count macronutrient ratios and amounts.
Set times for meals and snacks.
Enrich the diet with vitamins and minerals for performance and recovery.
Drink enough water.
Yet these must be tailored depending on individuals' regimes and current conditions, such as weight, training, and specific sport.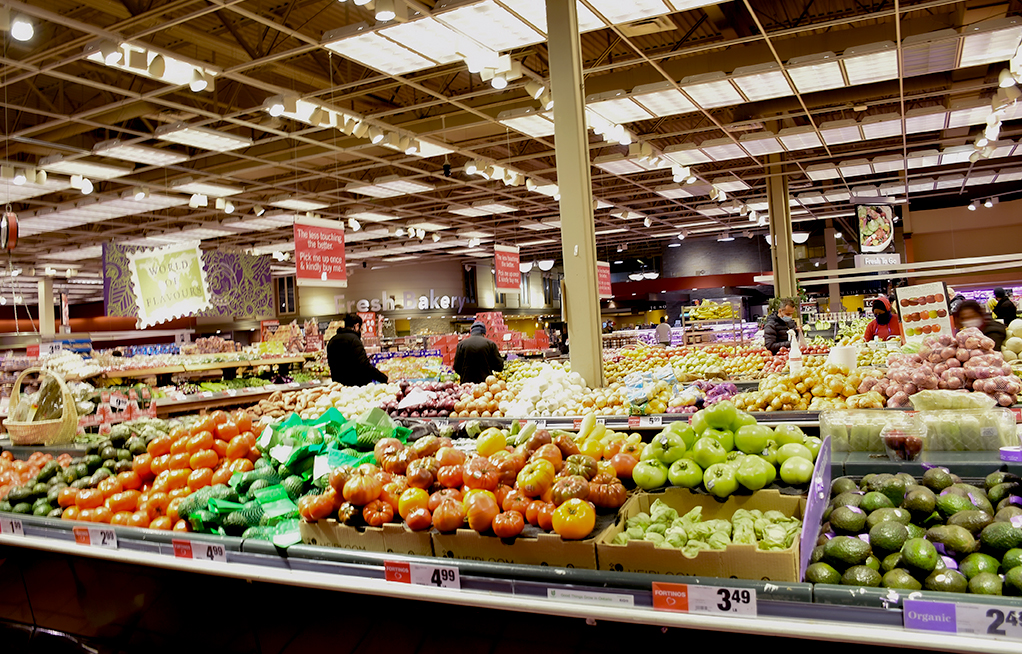 Heather Bray is a registered dietitian at Behind the Plate in Mississauga, Ont. 
"The changes that occurred in the nutrition before, during, and after the lockdowns depends on the individual. Some people prioritize nutrition and some don't," she said of athletes in the pandemic.
Many athletes, in her opinion, prioritized their athletic lifestyle and were able to keep their sport in their life at home and have a healthy diet to suit it. "But for others, I have noticed that they are going back to the standard way of eating. They are eating things at home and not on the go and many are preferring to cook their meals now," Bray said.
Chan, from The Good Life Dietitian in Toronto, highlighted that nutrition depends completely on the individual's activity level. "Keep consuming the general three meals a day and snacks, but then we adjust volume-wise. We reduce until we're comfortably full, or we increase the rate until we're comfortably full. Adjust it proportionately to how much you've reduced your exercise."
We are approaching end of the second year of the pandemic that forced athletes and coaches to change their perspective on team sports. Competitions and practices were cancelled for nearly a year, and even now, some cannot go back to standard practice.
The COVID-19 pandemic impacted athletes' physical activity, mental health and wellness overall according to a study by the National Centre for Biotechnology Information published in the International Journal of Environmental Research and Public Health in September 2021.
People had to create home gyms, train in parks, do online coaching and training sessions, and yet some still were struggling to get back on track. With athletes' bodies so used to consistent and intense training, its is not a surprise that the sudden halt had an impact on their lives.
The majority of athletes have been performing their usual drills at home, aside from doing daily workouts, according to a June, 2020 study by the World Economic Forum. For example, soccer and basketball players have been doing cone work and dribbling drills, and football players have worked on hand agility and footwork drills.
Patrick Colgan is a soccer coach and the owner and CEO of The Sharpened Athlete in New York. He and his team were working online through Zoom and Google Meets during the pandemic. Although it was not as effective as in-person training, it was the best they could to keep athletes in shape.
"We focused more on technical work for soccer training, like different drills people could do as per the room they had in their homes or outside. The aim was to keep our players and clients engaged, keep up their mental health, fitness and skills as much as they could, given the circumstances," Colgan said.
Athletes have a strict schedule due to their training, but with all the training cancelled, they suddenly had too much time on their hands. Many managed to form a new routine and stick to it. A strong outline can keep boredom eating at bay.
While some athletes have been able to manage the pandemic, following a balanced and healthy lifestyle, not everyone can follow the same routine. "We tried to keep the training as high-intensity as we could, but of course, it wasn't the same. They weren't doing long distance runs during our training sessions. It was difficult to incorporate, so naturally the fitness level went down," coach Patrick Colgan highlighted.
Brenda Andress, a former Ice Hockey player, former commissioner of Canadian Women's Hockey League and the founder and president of She Is, highlighted some issues that the athletes faced. One issue was the lack of accessibility to training centers, as for athletes, it is very essential to be able to train in centers that have the proper equipment. Another was not being able to coordinate and develop as a team. Another big issue, especially for women sports, is decreased visibility and recognition after being shut down for so long.
Also a study from BMC (Bio Med Central) in June 2021 finds that COVID-19 has led to a negative food-body relationship in many athletes, resulting in eating disorders.
"Disordered eating has become worse due to the pandemic, especially for the people who had underlying eating disorders. There is now more time to scroll through social media and lower physical activity and engagement, so these changes could trigger eating disorders. This could mess with self-esteem issues," added Bray.
It is essential for athletes to take care of their nutrition to help avoid these problems.
The sudden isolation and canceled sports have negatively impacted the mental health of many athletes. Emotional eating due to anxiety about the future of their athletic careers in the lockdown gradually increased as time went on.
"Disordered eating has become worse due to the pandemic, especially for the people who had underlying eating disorders," said Bray. She noted that the lowered physical activity and overuse of social media were the main triggers of the eating disorders.
A study from Bio Med Central found that numerous transitions due to COVID-19 have led to a negative food-body relationship in athletes, resulting in eating disorders in June 2021.
It is crucial to get professional help to work on mental health and form a healthy relationship with food. With things gradually opening, it is time for the athletes to get back on their feet and prepare for the return to sports.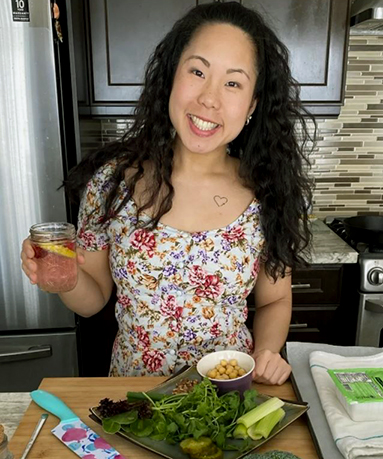 Things to Consider When Returning to Training
Returning back to sports is a tricky act, and there are a few things to consider according to Johns Hopkins University of medicine and health.
To keep yourself safe, make sure to understand and follow the guidelines highlighted by CDC (Centre of Disease Control and Prevention) and local, state and national governments.
Create an action plan to add more training into your routine and slowly build up to how you were training before the pandemic.
Take advice from your coach and fellow teammates or athletes on ways to safely return to training without risking injury.
Keep yourself hydrated at all times as you increase your training.
Avoid participating in group training if you are experiencing COVID-related symptoms, like breathing difficulty, chest pains, palpitation, fever, cough and more.
For nutrition, Amanda Li suggests gradually adjusting your meal plans back to how they were pre-pandemic as you go back to training.
Heather Bray stressed the importance of an adequate protein intake. She said that since athletes weren't exercising as much as they were before, they likely experienced a loss of muscle mass during the pandemic.
"Now that the people are jumping back into sports again, a lot of people think they will be able to operate on the same caliber as they did before the lockdown. That's where recovery protein becomes more important, to make sure they are meeting their needs," she said.
Brenda Andress also suggests that athletes take it slow when returning to their pre-pandemic athletic lifestyles. "The pandemic had an effect on everybody, on a mental and physical part of your body, whether you played sports or not. Athletes will have to remember to go slow, put themselves back in at a pace that could bring them back up to game speed, and a very scheduled, planned kind of entrance back into the sports."