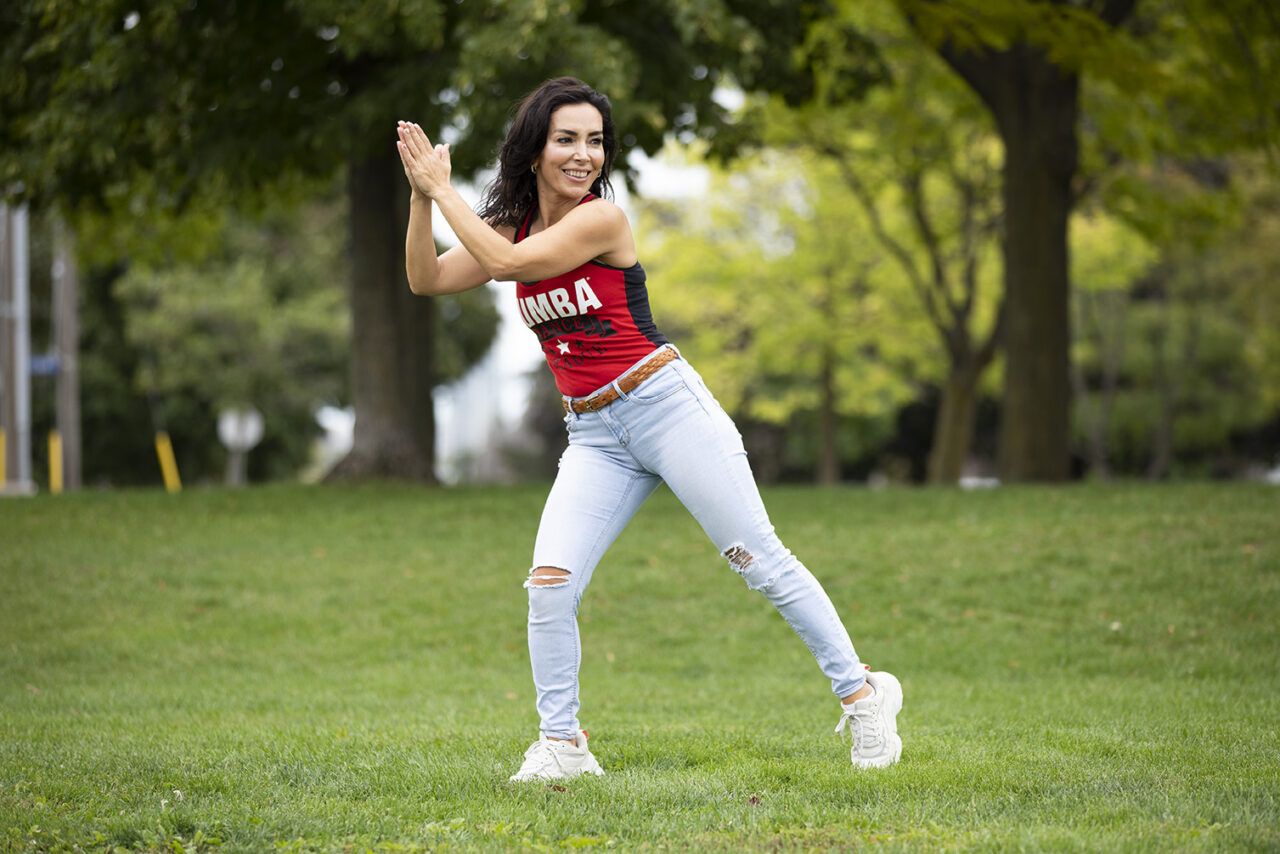 By: Nur Dogan
When the COVID-19 pandemic appeared in the middle of people's lives it had a profound change on many daily routines. Waking up early on weekdays, heading to work or school, and hitting a gym at the end of the day were part of normal days.
Then by March 2020 everything changed. Sleeping and waking up late, working for a long day, eating too much and not having enough exercise were only some of the changes.
When many were facing boredom, weight gain and even depression, a rescuer appeared on the explore pages of Instagram: Zumba.
Zumba, a kind of dancy aerobic, fitness program that is a combination of latin music and dance themes. The dance sessions incorporate popular latin dances such as salsa, mambo, merengue and samba, and it also blends in a little hip-hop.
According to the official website of Zumba, the dance that originated in Cali, Colombia, was formed in the 1990s by Beto Pérez, an aerobics instructor. Pérez went to his aerobics class and forgot to bring the music he always played, but he had cassette tapes of Latin dance music — salsa and merengue — and taught dancing with those types of music by improvising. This was how Zumba emerged.
Aysun Altunsu Budak, an internationally licensed Zumba instructor who lives in Toronto, had experienced the same low feelings at the beginning of the pandemic and said that she felt now was the right time for Zumba.
Budak, who started Zumba dancing in Turkey after she gave birth to her second son, has voluntarily constituted an online Zoom dance class.
She felt that she could help herself and the many people like her who needed to do something. She said she would have fallen into depression if she did not do anything during those uncertain periods.
While many sectors, particularly the fitness industry, experienced the perils of COVID-19, Budak turned the awful situation into an advantage. She said many of two thousand new followers who found her on social media joined her class.
"I had a class of students from three continents. Europe, North America and Turkey."
Selma Civak, a theatre actress and medical esthetician student at Anderson College, started Zumba dancing while she had to stay at home during the pandemic.
"I have been interested in dance previously, so I needed a physical activity to be able to ease and enjoy during the pandemic like many others," she said.
Restrictions were maintained in Ontario for many months and gyms closed their doors for a long time. Meanwhile, less acting and more eating led to putting on extra weight for many. Civak said that Zumba has been very good for her mentally and physically.
Zumba and aerobics can help you burn 300-900 calories per hour. Dancing two or three times a week, maintaining a balanced diet and drinking water might help to get rid of extra weight.
While aerobics improve a more muscular body, Zumba is the best choice for dance lovers who are looking to turn tiresome exercises into fun. Budak said you can burn calories in both exercises, but you will lose weight and burn calories while having fun with Zumba. The South American dance also helps with muscle conditioning, balance and flexibility.
"Zumba is a synthesis of dance and sport, you are working out while dancing. You are never bored," said Civak.
Budak said her students begin the class thinking they would exercise, but after the class, they feel like they just left a party.
Arzu Tanburoglu recently graduated from the Pre-Community Service Program at George Brown College and has joined an online Zumba class. The college had provided Zumba courses in previous years, but they got cancelled during the pandemic. This situation led to the subsequent establishment of online lessons.
"Classes, online school, school's stress and kids at the same time… Zumba was like my self-care, a time that I spent on myself. It reduced my stress and made me motivated for the next day," said Tanburoglu.
On the other hand, teaching Zumba through video had many challenges. Budak said it was hard to transfer the energy to her students during online classes that are usually easier and more enjoyable in-person.
The movements done in sports, yoga or dancing are very important. A wrong and sudden move might lead to minor or serious injuries, so beginners should be under the supervision of an instructor.
Budak said that it was hard to correct them through the screen and that she chose easier movements and simplified some of the difficult steps in the choreography. For Civak, the hardest challenge of learning Zumba online was the internet cutting out, though she tried the best.
Since the movements and music changes every week, students were curious about what kind of choreography and music would show up at the next class. Tanburoglu said that their dances include a lot of different types of music, including inspiration of indian and latin music.
A huge benefit is that no special equipment is needed for Zumba, and people can dance anywhere and anytime. Budak prefers dancing regardless of time and place such as streets, playgrounds, downtown Toronto, pools, beaches, boardwalks, and even Costco.
Find her videos Instagram @aysun_zumba_toronto