By Manan Nijhawan
After Athens became the hub for human culture, the citizen class with common interests and beliefs on political matters gave rise to propaganda and counter-propaganda through the use of channels like sports, theatre, and festivals.
The origins of the word propaganda date back to ancient times where it was associated with honour. It is only in modern times where the word has lost its meaning and become the complete opposite of what it meant.
For James L. Turk, Director at Centre for Free Expression, propaganda usually is misinformation or slanted information or disinformation that's circulated to persuade people to do things a certain way.
"It's also another way to produce a narrative. The only difference is that in a democratic society, you can compare this narrative," Daniel Bastard, RSF's Asia-Pacific Director, said.
The spreading of propaganda is not specific to one country.
"I don't even think propaganda is related to just politics or limited to countries or states or topics. I think propaganda can really evolve, according to what people are spreading," Aanya Wig, an Indian-based activist, said.
The concept of propaganda is not restricted to one country but is a global concept.
"It only varies in proportion. It's like corruption. There is no country in the world where there is no corruption," Prabudh Ra, a former Indian media journalist, said.
In some places, it might go unnoticed, but in some, it actually takes a turn for the worse.
"Proportionally if you see in India, it is more," Raj said. "It is more of propaganda than true journalism. There is very little journalism and a lot of propaganda."
Problems arise when misinformation spread by media agencies impacts residents.
"There are certain professions where you have to stick to the basic idea of the profession. You cannot be a journalist and be dishonest," Raj said.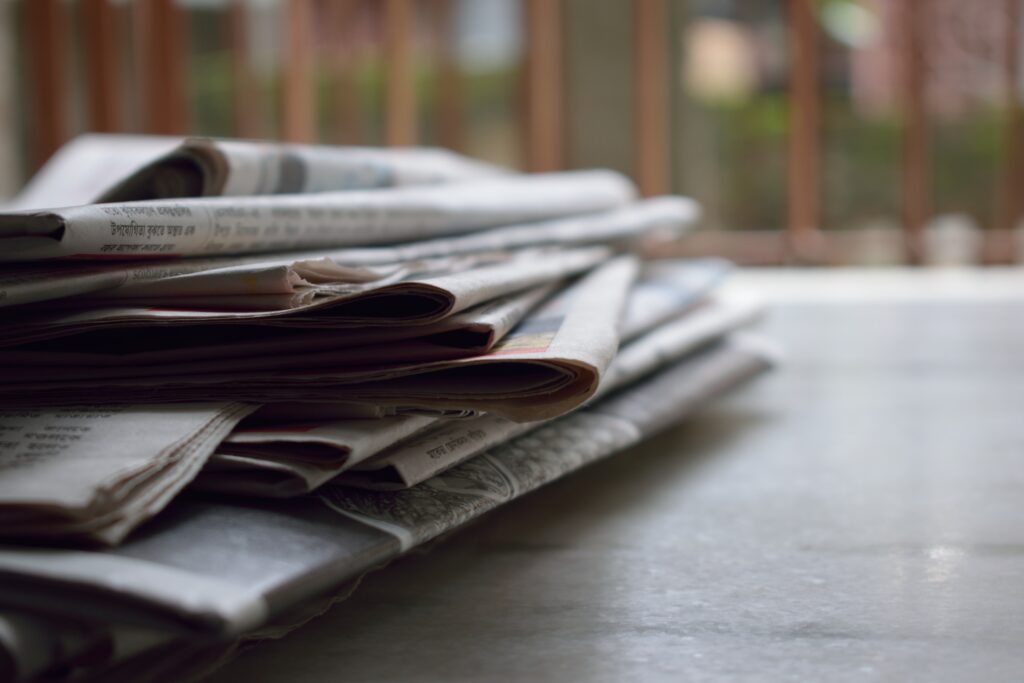 Raj wasn't the only person to notice the misinformation spreading. Wig also noted the impact misinformation has on the public.
"I think we have seen it in the way that media reports, things that are happening be it in India or across the world, I think following some sort of narratives and just showing one sort of narrative to the public," Wig said.
In a democracy, it is the responsibility of the media to keep the residents of the country informed.
"Press the media are the public's eyes and ears. Investigative journalism is essential to a healthy democratic society…free media is essential to a democratic society," Turk said.
Freedom of media and press is an important pillar of democracy, especially towards one of the world's largest and most diverse democracies.
"Media is supposed to be one of the four pillars of democracy, which means you're supposed to stand in isolation. You're supposed to be the one who puts out the other side, but today and I'm talking in an Indian specific context, we do see media houses which are funded by a lot of institutions that spread propaganda," Wig said.
India is the second most populated country in the world with a population of 1.3 billion people, who come from all sections of the society, so a difference in opinion over policies is bound to happen. Making sure that these differences are handled in a democratic way without any bias is the responsibility of the media.
"As of recent occurrence, India stands really low in the International Press Freedom Index, 148th, which just really goes to show," Ayaan Paul, an Indian student journalist, said.
However, the situation in India is not as such. "We have seen channels on televisions and especially some news anchors who really promote hate and violence," Wig said.
A country that used to boast about freedom of the press has now become a way to promote propaganda.
"Today the Indian media is in its worst phase. This is the greatest downfall since the independence of the Indian media," Raj said.
National television has now become a place for heated arguments over nationalism instead of political debates over policies. 
"It is more of a drama than television. More of a drama than journalism. There is no journalism left," Raj said. For him, the standard of television media has dropped "majorly".
According to Daniel Bastard channels like Republic TV have become propaganda machines for the government and promoting their ideologies.
Having worked in the field for 30 years, Raj feels that the job of the broadcasters is not to raise their own point of view but rather to present the facts. "You're not writing an editorial on every news bulletin, you have to state the facts," Raj said.
A common phrase in India is, journalism is a dying profession, and given the situation, it is the harsh reality. "It makes me feel uncertain, to say the least…," Paul said.
"One of the contributing factors, why I decided I don't want to pursue journalism was the fact that I didn't see myself as someone who would be able to survive in a field that is not only competitive but where there is also so much clamping from the top," Wig said.
On a segment on Republic TV, a national news broadcasting channel in the country, the anchor can be clearly seen as unprofessional and biased as they start to bash Waris Pathan, a member of the legislative assembly for the All India Majlis Ittehadul Muslimeen, and call them anti-national for not standing during a national anthem in a theatre.
"Very sad, very hopeless," Raj said.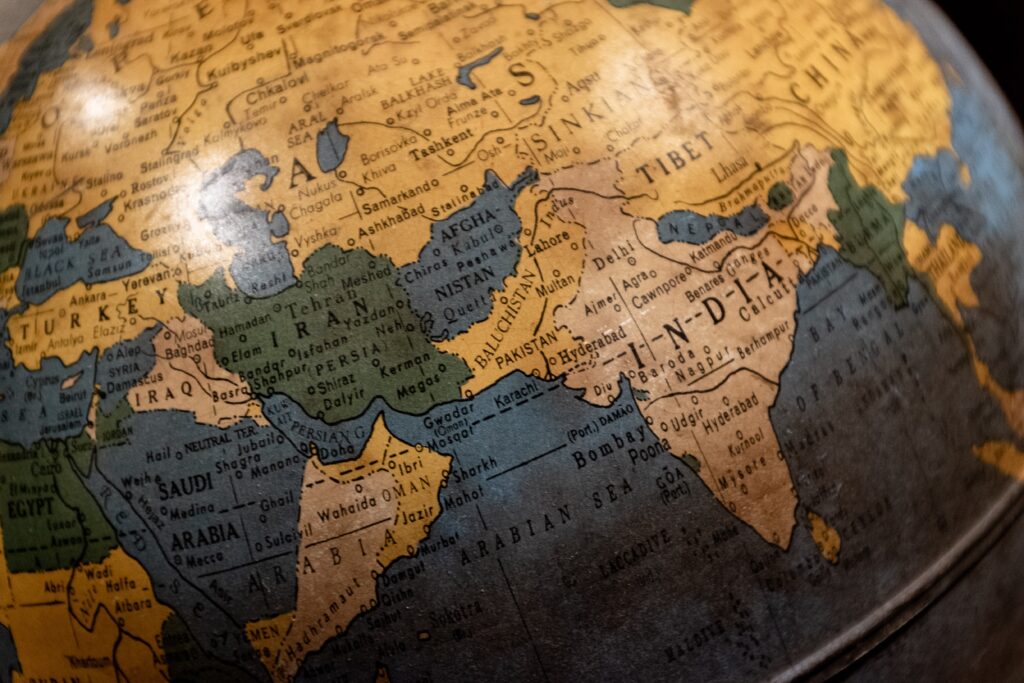 While talking about the conditions of television media in the country, he felt that anchors, panelists and the journalists have all become too predictable. "Is this what journalism is about? They don't have the guts to be honest, to ask questions," Raj said.
"They specifically stage their TV shows, and I am calling it a TV show because it no longer feels like a news hour debate," Wig said.
"It is sensationalism is what it is. At that point it ceases to be journalism, it ceases to be news and it is more of an entertainment value," Paul said.
The term anti-national is a complex word that should be used cautiously, however not only is it used too frequently but on anyone who raises concerns. "I believe that the term you are talking about, anti-national, it needs to be redefined, the way it is being used rather misused," Raj said.
Paul also felt that the word has completely lost its meaning and has lost its essence in the past three to four years. "The term anti-national is less anti-national and more of an anti-government," Paul said.
Anyone who does not believe in the ideologies of the ruling government is labelled as anti-national by certain media outlets. Bastard feels that the use of the word is anti-national and should be said in a very subtle way. "it's very dangerous. Like when the government starts to say that some of these countries' citizens, our enemy, enemies of the state, anti-national," Bastard said.
For instance, Republic TV on an entire segment called students from Delhi's Jawaharlal Nehru University as anti-nationals for demanding freedom for Kashmir.
"What does an anti-national even mean…The things that all sort of certify for an anti-national have very varying intensities, we really don't have a definition for who an anti-national is, not only how regularly it is used but also in what context it is used…Everybody is so obsessed with this term that it has completely lost its meaning," Wig said.
In the past decade, journalism in India has seen a downfall. It has gone from objective and unbiased reporting to theatrics and drama. Media houses are more focused on who's getting the news out there the fastest without doing proper due diligence. "Journalists are supposed to tell facts," said Raj said.
"What really happens when people are looking at the news for entertainment, is that these deep-seated notions get stuck in their minds," Wig said.
"I would describe it as because I think Indian journalism right now is too full of itself and I think it needs some revolutionary change," said Paul said.
Aspiring journalists have had to give up on their dream to become journalists, thinking if they are brave enough to deal with these threats daily.
"I must say that I don't have the courage that they do to be constantly hackled by people around them to receive hate, receive death threats. More than anything, I just think it's becoming more and more difficult for women journalists to go out there to do anything," Wig said.
Turk feels that one of the factors that play a part in the spreading of propaganda done by the media is the presence of an oppressive government. "The government and in some countries, governments actually have sensors that look through what's being done. Governments can also restrict the media's access to information so that they have trouble getting stories. Restrict them from certain zones of conflict, which makes it very hard for the journalists to let the public know what is happening in various difficult situations," Turk said.
According to Raj, 80 to 90 per cent of the media houses in the country are sold-out. "Now when I use such a harsh term like sold out, means there is a nexus and what is that nexus, you have to be for the X government, if you are not then you don't get advertisements from the government, there are a lot of restrictions, there are raids in your houses be it a business house or your personal house," Raj said.
When the media of a country is compromised, the freedom of expression is threatened. "Many countries there's a constitutional protection for freedom of expression and freedom of expression is an essential foundation in order to have freedom of the press, the media," Turk said.
When the freedom of media of a country is taken away, the freedom of expression of residents also starts to go. "The attack on the media is the starting point of an attack on the freedom of expression generally," Turk said.
Turk feels that freedom of expression includes not only the ability to express their own opinions but also includes the ability of people to hear others' views. "Those are both essential elements of freedom of expression," Turk said.
Even though a lot of media houses continue to spread misinformation, there are media houses still making sure that the standard of journalism is met. "There are a handful of media houses in the country that have still remained independent for the most and are still critical of the government when they need to be…Powers left unchecked, then there would be no critique no response," Paul said.
There is still hope for Indian media. Raj feels that the decreasing generational gap will also play a factor. For him, the Indian media right now is in its transitional phase. "Indian media has lost its old values and has not yet found its new ones so it is in the middle and in a very indecisive stage," Raj said.
"But this process, this churning will end and I have hopes that the people, the new budding journalists, news anchors, new writers will come out and realize that enough is enough," Raj said.