By Cassandra McCalla
The lack of representation in many j-schools was that the under-represented journalism students have felt the problem it in the classroom in the program that they're taking. In 2020, many post-secondary students called for action for better media representation and inclusion in j schools across Canada.
One of the ongoing issues that has been a problem throughout history is the lack of diverse courses included in the journalism program curriculum in post-secondary schools in Canada. One of the reasons for the lack of representation in the journalism world is the absence of diversity, cultural and race-related courses in j-schools where BIPOC journalism students are studying and training to be the journalists that they want to become.
The lack of courses in journalism programs that tackle diversity in Canada, and the long history, dates back to the entire history of Canada. Brian Daly, the Atlantic director for the Canadian Association of Black Journalists (CABJ), says that it is important for young BIPOC journalists to know their Canadian history.
He also said that young people across demographic groups have gone towards journalism faculties and that it's important to integrate content that will prepare journalists to cover minority communities.
"Canadian Media and other communities of color have been covered as though they are made up entirely of recent arrivals when in fact they were here for many years. There are Canadian-born people of color from every ethnicity in the country," Daly said.
Olivia Bowden, an Indian and Caucasian reporter for the Toronto Star, says she always cared about issues surrounding underrepresented communities because she is one herself. "I grew up with a lot of those discussions in the house, and I come from an immigrant family. My mom is Indian and emigrated from India. So just covering those communities became really important to me. So I always covered those types of issues, especially to do with race and equity," Bowden said.
She said there were no diverse courses in Carleton University's master's degree journalism program curriculum, only an Indigenous elective that she took when she attended the University from 2015 to 2017.
"There was really no discussion of how to cover marginalized communities. No discussion about trauma informed, important reporting, no discussion about how the media can perpetuate colonialism and terrible errors that get made when covering racialized people," Bowden said.
"It was only when Hayden King came in to teach Indigenous reporting, that was the first time the course was offered and I took it as an elective, and that was really the first time they had any of this discussion."
Throughout history, courses such as Indigenous courses relating to residential schools have been only available as electives or secondary courses that students can choose to take instead of being mandatory in the program. Bowden says that with the elective Indigenous course, there was no other course that addresses diversity.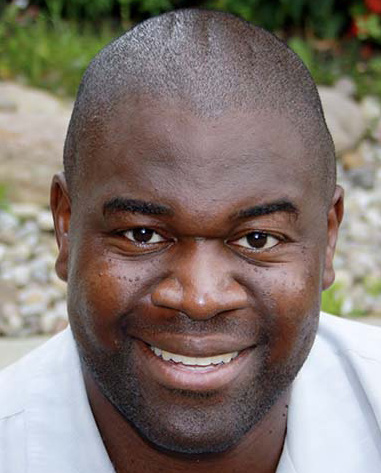 Humber College created diverse courses for its journalism programs. At Humber's North campus they created a Reporting for Diverse Communities course which has students discussing issues of systematic racism within the Canadian media. "Reporting in Indigenous Communities" is another course that was introduced at Humber's Lakeshore campus. Kelly Roche, a Humber College graduate, journalist and instructor at Humber College says for that course, they originally had an Indigenous instructor to teach the course who pulled out.
"Our administrators were looking for a replacement and were unsuccessful. They ended up bringing in somebody as part of our degree program, She has a very impressive academic background but one, she's not indigenous, she's white and two, she is not a journalist," Roche said
Roche said with disappointment in her voice that although the intentions for the course were good, it is problematic and damaging to bring in a White woman to teach Indigenous students about their background and history. She also said that these diverse courses have to be purposeful and intentional.
One of the prominent issues that are not mandatory is the lack of Black Canadian history included in the curriculum across Canada. Daly says The Black Canadian history of slavery which was only legal for 200 years in Canada until 1834 and the Underground Railroad, which was in effect for 30 years is barely given attention. It is also not often covered, taught in schools which should be as it is a part of Canadian history.
"That's a responsibility of journalism schools to make sure that they're fully educating their graduates and the graduates themselves, understand the students themselves and understand that this is a part of their own education where there's a gap," Daly said.
BIPOC instructors are often given contracts rather than permanency. The only time students get instructors of colour coming in, its voluntarily and in their free time. So, they're not getting paid and it's for the grading on students' assignments.
Roche who has been teaching at Humber for five years part-time says being a part-time professor will deter BIPOC journalists from coming into the program because of the pay rate. "It's everything, it's the lesson planning, it's the coaching that you end up doing that you're not getting paid for and of course all the grading. There is just so much that you don't get paid for in this role," Roche said.
In an earnest tone, Roche says the part-time job is better suited for older retired White professors who are on pension. With that, she says she doesn't know the certainty of the future of this program. She has a huge amount of respect for these professors, being boomers and the level of devotion and the number of hours that they put in going through grading assignments and giving detailed feedback.
"I don't know what we're going to do when they all finally decide to retire and leave because the program is not going to be the same," Roche said.
Over central Canada in Québec, there is a divide between Anglophone and Francophone media as French-Canadian freelance journalist Christelle Saint-Julien said they're not prone to speaking on issues in marginalized communities like other provinces such as Ontario.
"Systemic racism, police brutality, Indigenous issues, it's not Islamophobia, stuff like that. I think Québec is a distinct society, as we know, but I think it's very much reflected in the media coverage as well There's definitely less claim to talk about issues that are not considered Quebec issues," Saint-Julien said
Saint-Julien said as far as diverse courses being added in the curriculum in Québec, there is a lack of them than in Ontario and other provinces across Canada. Québec also has aspiring journalists and Christelle herself did not go to journalism school or was not invited as a guest speaker to schools within Québec.
"I think Quebec programs are definitely lacking. It's a thing that I don't feel compelled to join those programs. If I were to first I did not go to journalism school. Maybe things are changing," Saint-Julien said.
"At Humber College, Lela and I and our team being invited to speak at a class is necessarily a thing that's happening here. Those invitations happened more outside of Quebec."
The death of George Floyd who was killed in May 2020 by a White Minnesota police officer and many other horrific events, led to worldwide outrage. It had inspired a petition at X University (formally known as Ryerson), calling out its journalism school to create a course and calling out the faculty and administration for lack of support and understanding for racialized journalism students.
Toronto Star journalist and X University graduate Madison Wong was one of the students at X University's School of Journalism who participated in writing the letter to the faculty called It Is Time For A Change: A Call For Change At The Ryerson School of Journalism. The letter touched on the lack of support from the faculty and the poor environment for racialized and LGBTQ2IA+ students which caused their mental health to go into disarray.
"RSJ has created a poisoned environment for students who are BIPOC. There is a lack of proper training for reporting on marginalized communities and the RSJ has consistently stereotyped marginalized students in classroom settings."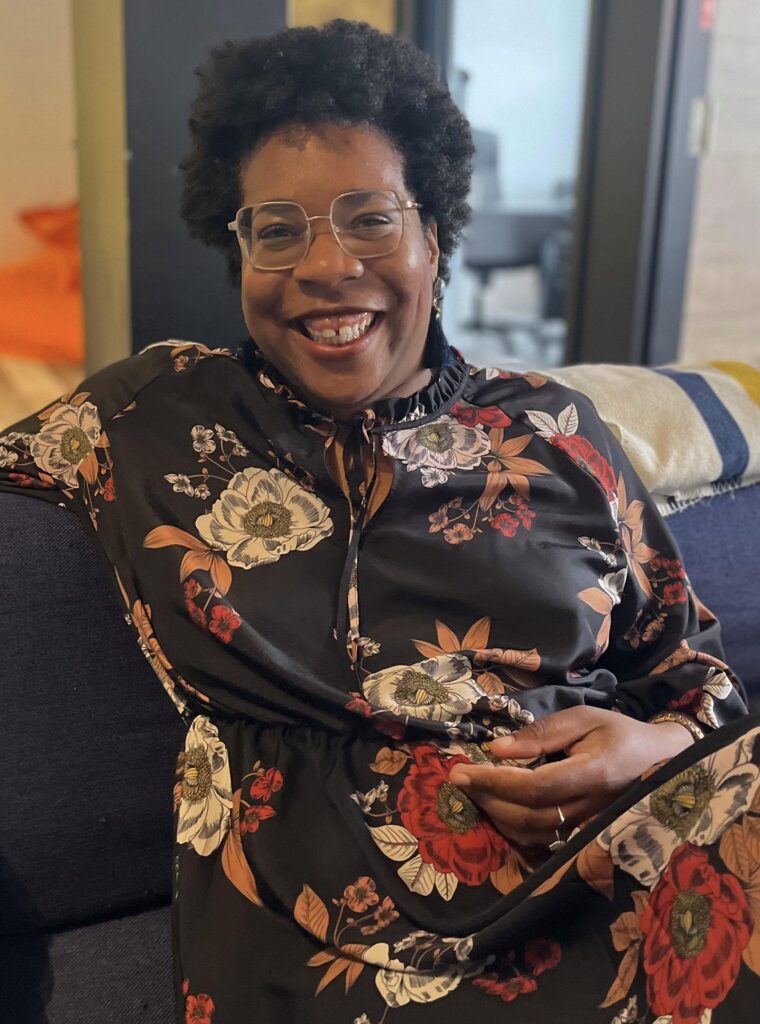 According to students, the RSJ has failed to foster an environment that protects students who are a part of LGBTQ2IA+ communities. Multiple student groups and publications condemned homophobia, transphobia and discrimination within one weekend, releasing statements that demonstrated solidarity and support for BIPOC and LGBTQ2IA+ students before the RSJ.
"The current support system at RSJ fails to support students adequately. There are few if not no conversations around burnout and setting work-life boundaries despite the fact that the program relies heavily on encouraging students to pursue unpaid labour; both explicitly in the sense that students are encouraged to build their portfolios but also by virtue of the fact that our classes don't provide enough tangible opportunities to get necessary work experience for the industry.
"I think for journalism school, specifically and why I think it's important that we're putting the emphasis on journalism schools today to be better, is because they play a key role in shaping the current and future journalism industry and the media itself.
"There were a lot of students that felt the school failed to support the students adequately or there wasn't enough resources or services that helped them through, with whatever they were going through. We had like a bunch of recommendations and, of course, we looked into particular courses that we felt could have been structured a bit better," Wong said.
Wong says the support from other students from different programs was beautiful to see and one of the positive things that came out of it despite going through the roller coaster of emotions from writing the letter and dealing with the faculty and how we deal with students that were in opposition to us.
"I think, seeing how strong our classmates were as a community and how supportive we were of each other, how we were always there for somebody if someone needed a break and somebody boundaries. We were always very conscious and mindful of that, and there's definitely a lot of love for my past classmates and my friends as well," Wong said.
The result of the petition was the creation of the course. Eternity Martis, an award-winning journalist and author, is the instructor for the new course that was created in the Fall of 2020 called "Reporting Race: The Black Community in the Media'' which examines the relationship between the media and Black Canadian communities. Wong said that Martis was one of the best professors that she had because of how she approached the course even though she was only on a one-year contract.
"It was such an important class to take. It just kind of showed how much schools need to do better when it comes to teaching their students when it comes to reporting on race and equity and racialized communities marginalized issues," Wong said
In the article Building A More Inclusive Curriculum by Ryan McNutt for Dalhousie University, it talks about important conversations regarding curriculum diversity in post-secondary schools. It also goes into pushing for change in the curriculum and how to create stronger universities and post-secondary.
Adding in these important and new courses is a positive change. Nana Ada Duncan, a journalist and the Carty Chair in Journalism for Diversity, Equity and Inclusion Studies at Carleton University agrees, as being the first Black woman instructor there, and is creating a course called Journalism and Belonging which she will be teaching next term.
"I'm hoping that there will be a suite of new courses but I think it's really even more important that we're thinking about belonging and inclusion in all of the courses because inclusion is something we should be thinking about at all times when we practice journalism," Duncan said.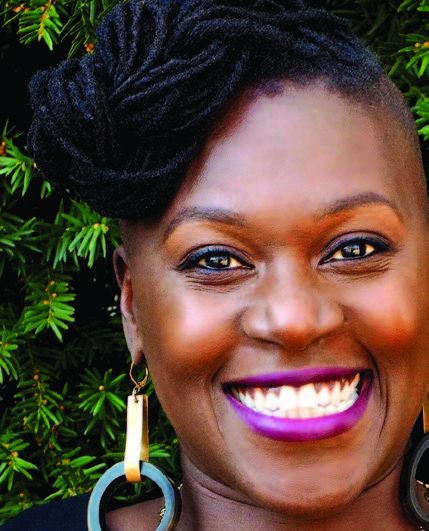 Duncan also helped with reshaping the "Fundamental of Reporting" course at Carleton and another course that she teaches called "In My Community" "where students are asked to cover a topic that is in their community and that is present and relevant.
"We are telling students that any community that you're a part of belongs and you're going to take your skills as a journalist, and go into your community and tell the story. I think the other thing that it tells students is that you have some expertise," Duncan said.
"It's very possible that not a lot of people know what it's like to be part of your community and so you have to have that expertise. You can tell the rest of Canada what's important in your community and why this matters."
Duncan says seeing diversity finally being included in the journalism curriculum and hiring more faculty of colour to teach these courses to help BIPOC journalism students feel like they belong.
Shenaz Kermalli, an independent writer and part-time lecturer at X University, Humber Lakeshore campus, Sheridan College and the University of Toronto says that at Sheridan, she encourages her students, especially BIPOC students to think critically in the second-year diploma course. She also checked with them after the class to see how they felt.
"Sometimes I will approach them as I said earlier this semester with some of my racialized students and I kind of reach out to them individually and say hey, you know, I just want to check in with you after that class," Kermalli said.
"I found that the response has been positive and a lot of students feel grateful that I reached out to them and that some of these subjects in the first place because often they've never heard stuff like this they've presented in the classroom before."
Racialized students feel more confident and sense of belonging when they see a BIPOC journalist teaching in the program. A heartfelt Duncan says a couple of BIPOC journalism students reached out to her on social media when she got the job at Carleton and welcomed her with open arms.
"When I got the job, two or three people on Instagram got in touch with me to just say hi. Literally just say I'm just so glad I got it. I didn't even need to really explain. I know what they mean. I'm just so glad to see you here. It means so much. But that's where my responsibility comes in," Duncan said.
Diverse courses are important and should be implemented in all Canadian journalism programs schools. Daly feels that Canadian history should not be an elective or one course in the bachelor's degree, post-grad or diploma programs. "Canadian history is recognized as Canadian history. Relevant to every course, relevant to all journalism students".