By Nicholas Seles
Since movie theatres became a common form of entertainment, studios have always sought to distribute their products to markets around the world for audiences to attend in droves. Through the Great Depression, the urban theatre surge of the 1960s to the mid-2000s and the rise of blockbuster franchises; movie theatres have held a place in our society. When the COVID-19 pandemic forced movie theatres to close, it created a rush for Hollywood to find an alternative which came in the form of watching new movies through streaming services.
It might beat having to purchase a ticket, making the trek to the movie theatre, spending a small fortune on snacks and sitting through dozens of commercials, but what it did, in reality, was create a rift between studios, movie theatres, streaming services and consumers.
Hollywood is an industry that moves at a break-neck pace. As a result, the new films that were meant for 2019 and 2020 were either held back or became experiments of the streaming service surge.
"I think they invested too little at the beginning, I think they're starting to finally catch up with what was necessary. Netflix, of course, went all in and it took a while for everybody else to recognize what was necessary, and now they're playing a lot of catch up, and Disney and HBO are probably the two that have caught up properly," Jessica Bay said.
Bay, a doctorate candidate in Communications and Culture at York University, also believes that the move to send movies like Black Widow, Zack Snyder's Justice League and Mulan to streaming services was selectively beneficial.
"It depends on who is asking the question, from the perspective of the theaters? No, they don't want that to continue because then they lose out on opening weekend. But if you're asking from the perspective of the industry at large, it meant that films were able to continue to be greenlit and made overall and it definitely meant that we got a lot more streaming services. Choice is usually better for the individual user," she said.
Director Christopher Nolan's film Tenet was among the first to test the waters for a day-and-date release (meaning it premiered on a streaming service and in theatres simultaneously) and the film underperformed, bringing in far less than Nolan's previous box office hits. On a budget of US$200 million, the film earned US$363 million, which is not a wide margin.
During the Christmas season of 2020, Warner Bros. tested sending Wonder Woman 1984 to select theatres that were open, both in the U.S. and worldwide and for Canadians, the film was available to rent (for CAD$29.99) and view at home from outlets such as iTunes or the Cineplex store. The film fell apart more from bad reviews and disappointed fans, but one of the common sentiments was, "I paid that amount of money to see it on day one?"
While Bay said that choice was better for viewers, it was a limited choice as different regions saw different release methods on a multitude of platforms.
Then came the question of extra fees.
"I think the biggest thing that was a shock to people is they weren't prepared to pay 35 bucks to see Black Widow when they already pay 12 bucks now for Disney+ a month," Bay said.
Disney+ charged what they labeled 'premium access' price to some of their films like Mulan, Raya & The Last Dragon, Black Widow and Cruella which came in at CAD$34.99 on top of the existing monthly subscription fee. The flip side to that, was once that cost was paid, consumers owned the movie for repeated viewing until Disney+ removed it to prepare for global release at no extra cost to all users.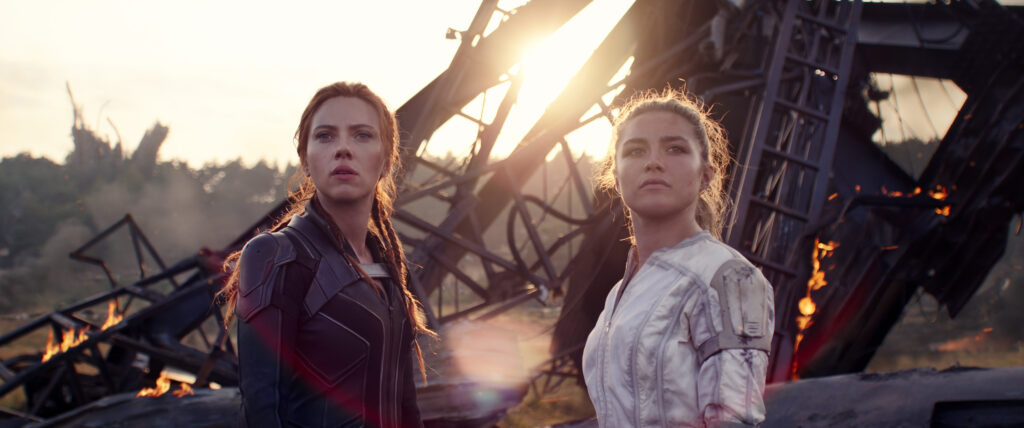 Adam Hlavac, a VFX artist based in Los Angeles and co-host of the YouTube channel Heroes Reforged, said HBO Max was the streaming service that got the running start correctly.
"The PVOD system that was established at the very early stages of COVID was a pretty smart move. But, I think HBO Max was an example of a streaming service that did it best – offering new films at no extra charge. I'm not sure what that did for them financially, but it was super appealing for consumers. Meanwhile, Disney was charging a premium for new films that people were very so-so with, minus Pixar movies distributed for no additional fee," Hlavac said.
"If studios wanted to, they could stick to day-and-date streaming forever, but I think it would crumble their relationships with exhibition venues," he said.
Despite the easy accessibility of at-home viewing with or without the sky-high prices, Cineplex Entertainment, which is Canada's largest theatre chain, remained committed to seeing theatres reopen completely. When the fateful day came in the late months of summer 2021, Cineplex reopened its doors to limited capacity and some (slightly) outdated releases. Marvel Studios did their usual domination of the box office by putting Black Widow on as many screens as they could. Just less than two months later, the next Marvel film, Shang-Chi and the Legend of the Ten Rings, broke records and became the highest-grossing film in a post-pandemic world.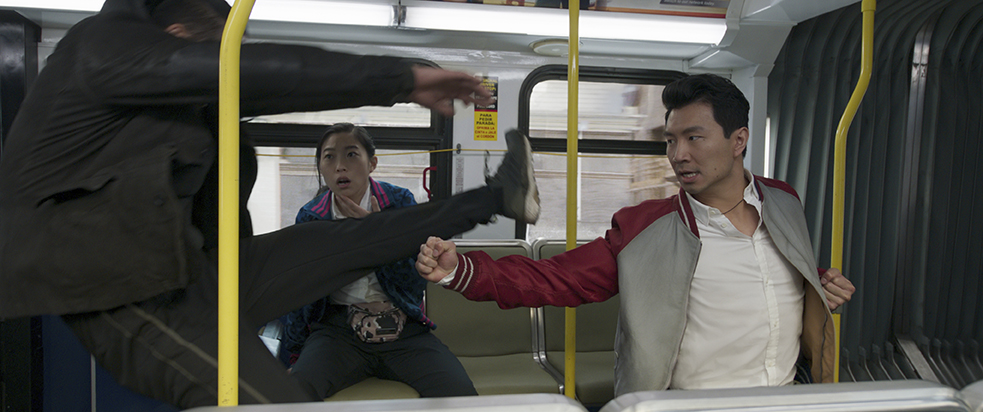 "I am pleased to say that our business has turned the corner. The global box office is back and domestic openings, like Shang-Chi and the Legend of the Ten Rings, Venom: Let There Be Carnage, No Time To Die, Dune, and The Eternals are exceeding expectations, and in some cases even over indexing," Cineplex CEO Ellis Jacobs said in an earnings call on Nov. 11, 2021.
"Our entire circuit of theaters and entertainment venues nationwide were finally reopened early in the quarter. And we have seen encouraging results in attendance as well as growth from all our other businesses, including P1AG, Cineplex Digital Media, and Cineplex Media."
Following the successful reopening of theatres in North America, companies have started to leave streaming services high-and-dry for content. It was a wonderful sign for movie theatres as more blockbuster movies meant more revenue and a return to pre-pandemic box office earnings.
Or so we thought.
Disney, which owns a large number of the world's blockbusters with Marvel Studios and Lucasfilm (which produces Star Wars), initially announced it would release the rest of its 2021 film slate exclusively in theatres. But, as of Nov. 10, 2021, on an earnings call, just one day before the previously mentioned Cineplex call, CEO Bob Chapek dropped a bomb on theatrical exhibitors by saying, "And so, we're sticking to our plan of flexibility because we're still unsure in terms of how the marketplace is going to react when family films come back with a theatrical first window."
"And we're doing that so that we can get our films quicker to Disney+. And at the same time, see if the theatrical market can sort of kick back into full gear as we prime the pump with these films," Chapek continued. "But we're going to do what's best for our shareholders ultimately. And we don't announce our films that far in advance like we used to because we know that we're in a time of flux and change still."
The move left theatre chains like AMC frustrated that Disney would not commit to their original plan. As of July 2020, AMC was the largest theatre chain in the U.S. with over 8,000 screens, so their annoyance was certainly warranted.
On Disney's end of the deal, however, is an increased focus on their own content while pushing for people to subscribe to Disney+. 2020 and 2021 saw the company release successful original shows like The Mandalorian, WandaVision and Loki, all of which maintained the film-like scope of their respective franchises but delivered to viewers at home on a weekly basis. Originally launching in November 2019, Disney+ had surpassed 50 million subscribers by April 2020 and over 100 million by March 2021. The service, according to Business of Apps, is projected to make over $10 billion for Disney in 2021 and continues to give the company reason to push it as a primary platform.
Forbes reported that in the third fiscal quarter of 2021, Disney+ had generated $1.44 billion which is up from the $1.24 billion in the second quarter.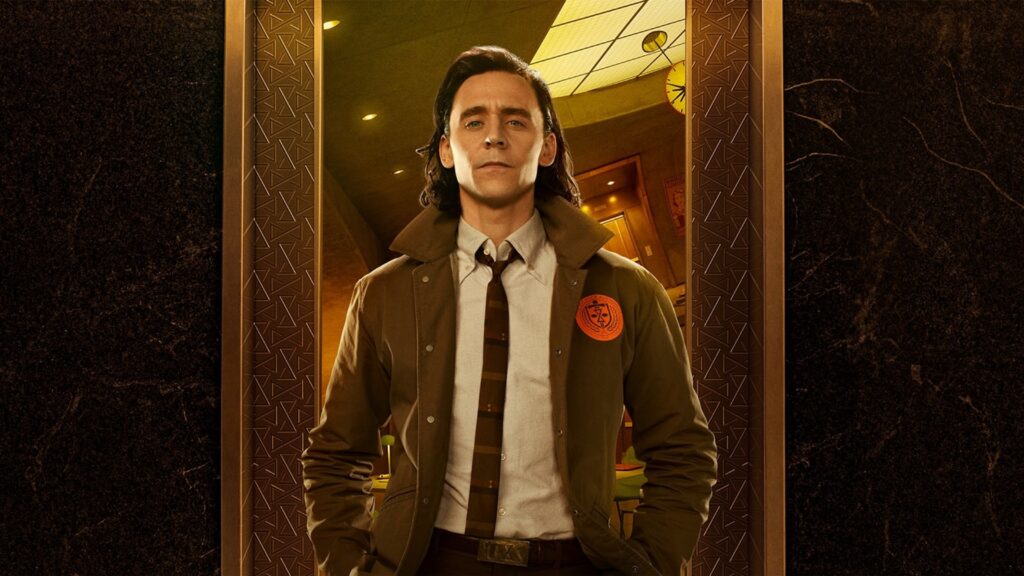 Netflix's model of producing content remains largely unchanged, as their platform is direct-to-consumer first, theatrical second, and even then remains an option for a select few products. In the third fiscal quarter of 2021, the service brought in an estimated $7.5 billion, primarily thanks to the hit show, Squid Game.
What's now being called into question is how much studios will rely on moving to streaming services since it can be considered the safer option.
"I think the trend from even before the pandemic was shifting towards an ever narrower exclusivity window of exclusivity for theatrical releases. And there were already fewer films getting a special theatrical release and the windows for shortening," Dr. Paul Moore said.
"The pandemic has really shown that a hybrid launch and and then a really short window, or an exclusive high-priced purchase, or premium purchase online like all of the experiments that were done during the pandemic are only going to continue," he said.
Dr. Moore, a professor and program director of arts and contemporary study at Ryerson University, believes that while studios like Disney may stick to a hybrid release moving forward, it's health concerns that are going to keep people away.
"I think the whole idea and habit of movie-going is what's been hurt by the continued pandemic and safety concerns not being alleviated and not going away. We're heading into two years of a whole variety of health and safety measures because of the pandemic and all of the trends that were already keeping people away from theatres before the pandemic are only heightened and escalated," Dr. Moore said.
"Disney's decision is definitely going to hit some theatres hard, but no harder than the prospect of future shutdowns and future restrictions on the horizon with the Omicron variants in the news just this week. We're still in a moment where no one knows what's going to happen a month from now, let alone a year from now," he said.
A November 2019 study conducted by The Quorum, Cultique and Fanthropology found that 70 per cent of their focus group which consisted of 2,500 pre-pandemic moviegoers would be disappointed in the loss of theatres even if they were not currently returning to theatres. The study found that women were more likely to be considered "former filmgoers" at theatres solely because of "softer-than-expected grosses for female-leaning films," such as In The Heights or Spencer.
While the study showed that female-leaning films are bringing in less, it does not discount women attending some of the bigger cinematic events that movie theatres relish in, like a new superhero film. Events such as those bring theatres back to a time that feels almost normal because of everyone being together.
"The movie theater experience has always been about community, about sharing experiences," Hlavac said. "Avengers: Endgame is one of the most exciting and satisfying movie-going experiences in a long time – probably since The Dark Knight – and I think that needs to be the focus for movie theatre chains."
"There will always be those people who'll never be convinced that the movie is better than watching something at home. That shouldn't be the target audience," he said.
The pandemic was a testing ground for many things: social distancing measures, financial relief plans, extended closures and at-home new release movies. The unfortunate side of things is that the movie industry stumbled where others were sprinting. Studios either invested too much or too little into distributing their films digitally and are now seemingly walking back on their choice. Warner Media and HBO Max are continuing with day-and-date releases until the end of the year, but that applies for the U.S. only still. Canadians are limited to theatrical only.
There may yet be an improved and perfected model for streaming new movies from the comfort of your own couch in the next decade, but the time in which it was sorely needed seems to be behind us.