By Sierra MacPherson
COVID-19 ripped through the travel industry like a violent tornado in March 2020, putting any non-essential trips on an indefinite hiatus and interfering with the careers of people in the industry. Among the many jobs impacted by the pandemic was travel journalism.
Travel writing is very different from other forms of journalism. For Jim Byers, writing about travel after more than 30 years of reporting on news and sports is something he never gets tired of.
"Well, how could you? I mean, it's art, it's architecture, it's craft beer, it's wineries. It's hiking, skiing, it's music. It's everything," Byers said. "Every time you go somewhere on a trip, every single thing you see is part of that travel experience. So, if you're tired of Paris, Istanbul, Tahiti, Hong Kong and Quebec City, well, then you've got a problem. It's the whole world, and you'd be pretty sad if you were tired of the whole world."
Byers has been a journalist since 1978. He worked at the Toronto Star from 1981 to 2013, covering mainly news, sports and politics until he switched his focus over to travel around 2003. From there, he became the travel editor in 2008 and took charge of the section for five years. In 2013, he left the Star and has been freelancing and writing for his own travel blog ever since.
Byers has been to more than 50 countries in his time as a travel writer and is extremely passionate about his work. Before the global coronavirus pandemic caused the travel industry to essentially shut down for a year and a half, Byers estimates that he spent about a third of his time travelling, and even more in the winter months.
Even when he wasn't travelling, he still kept very busy. Byers said there were tons of events he would attend prior to March 2020 where public relations representatives of various destinations would come to town to speak about them and give a sort of "pitch" of why they should travel there.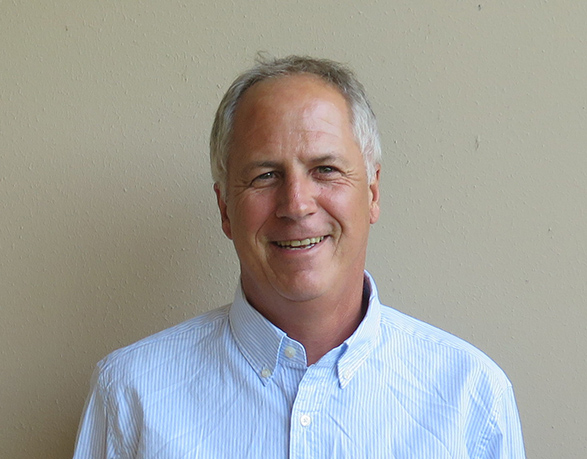 "It was not uncommon to have a lunch or a couple of coffee sessions and a dinner or two sometimes in a week that you would be going to. So, Visit Germany comes to town and puts on a session, and then Philadelphia comes and does a session, and then Montreal comes and does something. Those things were really common pre-pandemic," Byers said "Obviously [the events] really dried up a lot from maybe March of 2020 till the until the beginning of summer this year. There was almost nothing — no events, no coffee sessions, no anything — just a hell of a lot of zoom chats."
Despite the pandemic causing travel to grind to a halt and preventing him from writing about travel, Byers was fortunate enough to continue working in journalism the entire time. While it was not his passion, he made the most of the situation and put his 30-plus years of experience reporting the news to use.
"I wasn't traveling much, so I was doing a lot more news than I really wanted to, but it was steady and it kept me going," he said. "So, you know, instead of being in Hawaii, writing about this great restaurant, I was talking about the new entry rules for Hawaii, and instead of flying to Vancouver, I was talking about the latest travel restrictions for Canada."
Many countries have their own COVID-19 rules and restrictions for tourists upon arrival. It is extremely important to research a destination before travelling. This can be done online through government websites or trusted travel agencies. According to Kayak, an American-based travel agency, only six countries are fully open to travellers coming from Canada without any restrictions, 166 have restrictions in place for COVID safety, and 54 countries are closed completely to leisure travel.
In addition, the Government of Canada has provided its own list of safe and unsafe travel destinations during the pandemic. This list, called Travel Advice and Advisories, allows travellers to look up their desired destination when planning their trip in order to see what restrictions are in place, how to remain safe, and which destinations to avoid altogether. The list is frequently updated as conditions and restrictions change. The advisories range from "Exercise normal security precautions," to "Avoid all travel." Due to the Omicron variant spreading, the Government of Canada has also banned travel from 10 countries, all of which are in Africa, with the exception of Egypt.
There are many pandemic restrictions in place to help prevent the spread of the virus and ensure safe travel. Anyone entering Canada needs to submit important information about their travels, vaccine and COVID-19 testing history, plans for quarantining if needed and contact details through the ArriveCAN app up to 72 hours before their arrival.
Just like anyone travelling during the pandemic, travel writers had to do their research in order to travel safely. However, because they travel much more frequently than most and usually have to inform their readers of the safety restrictions and such, they have an even bigger responsibility than most travellers.
"There were a lot of ups and downs and highs and lows and a lot of jargon to get through. We all had to learn what PCR meant… and what a rapid antigen test was instead of a molecular, NAAT test all of these things that a lot of us in the business sort of had to become a little bit more expert at," Byers said.
In addition to the physical safety concerns of travelling frequently, there are also some ethical concerns of writing about and promoting travel amidst a global pandemic. For example, if a travel writer were to write about or recommend a destination to their readers, and then that destination had an unexpected COVID-19 outbreak, would the writer feel responsible? Would the readers or the locals from the destination place any blame on the writer?
Some travel writers have veered away from writing about far destinations entirely, focusing instead on local travel and tourism so as not to put their safety or that of their readers at risk.
Freelance travel writer Jennifer Bain has been sticking to local travel and writing the odd story about destinations she has travelled to in the past. She said she sees the ethical questionability of the situation, and recalled an instance where she read a piece from another travel writer in which they raved about a destination and how safe it was to travel there, meanwhile the vaccination rate was only approximately 30 per cent.
"Vaccinated, privileged Westerners flying off to vaccinated bubbles within unvaccinated countries is just not something that I wanted to be part of," Bain said. "It made me feel like if I was writing a travel story that I would want to be saying, you know, 'Be aware that the vaccination rate in this country is only 30 per cent, or whatever it is.' I think I'm much more nervous than most people."
Whether writers choose to travel far from home or stay local, there are still things they can do to help readers understand the risks and stay safe.
"Most of my travel writer friends haven't been traveling… Their travel stories are based on previous travels, and there are a lot of publications that sort of put a disclaimer, like, 'We realize you're not necessarily traveling now. This is just an idea for the future,'" Bain said.
Byers agreed that disclaimers are important so as not to influence people to potentially put themselves at risk.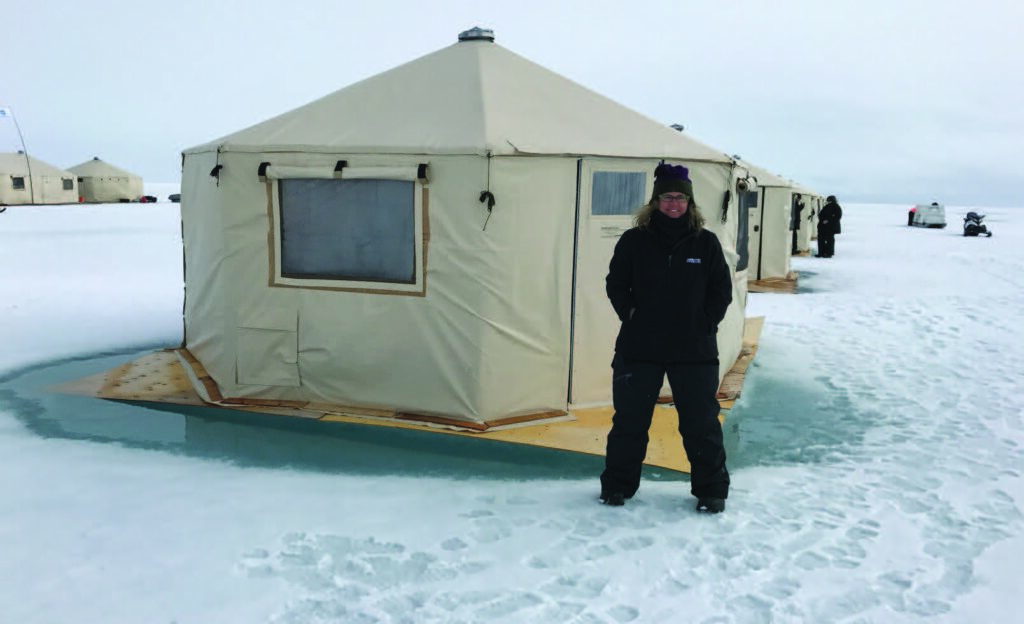 "We're always using that phrase, 'When the time is right,' 'When you feel comfortable,' you know? 'We'd love you to visit, but now is not the time,' and I think that was the kind of stories that were running at the time," he said. "At no point, even now, would I say, 'Please go here.'"
Many other travel writers and publications have taken similar precautions regarding promoting travel during the pandemic.
"We're very cognizant of what destinations we feature and that if we send anyone from our audience out to these locations, that the local community will be welcoming to them," Adrian Brijbassi said.
Brijbassi is a travel writer and co-founder of the Canadian destination travel site Vacay.ca.
"As a travel writer, you write about places that you feel are confident and did the right thing, but in this pandemic, things can go awry very quickly," Brijbassi said.
After the site published an article about the safety of fairly remote Quadra Island, B.C., in August 2020, the staff faced some backlash.
"The writer in particular got some emails from members of the community saying that that wasn't the right time to be promoting travel to the destination. Although, the writer went to great pains to explain in our article what people should be mindful of as they visit the location," he said.
"We kind of pulled back on that a bit. Interestingly, the writer ended up winning a national award for that article. So it just kind of shows that there's different ways of looking at these things."
Brijbassi shared another experience he had after he had written a story about a resort in Ontario and even acknowledged how the destination was going above and beyond with its COVID-19 safety protocols. About a month after it was published, he said a group of people from Toronto broke the COVID-19 rules and had a "larger party than they should have."
"They caused an outbreak at the resort, and I think it ended up having to close. It put some pressure on the local community in terms of the impact on their health care," he said.
That said, Byers also stressed the importance of recognizing the harsh impact the pandemic has had on countries that rely heavily on tourism revenue.
"We were trying to find that balance because I feel sympathetic for people whose livelihoods are at risk in places like the Caribbean. I felt it was my obligation to kind of point out to people that it's very important to them and this is having an impact," Byers said. "It's not just that you don't get to go to your favorite condo in Key West, it's that this taxi driver in Montego Bay hasn't been able to put food on the table for eight months, you know? So how do you find that right balance?"
Travel and tourism jobs decreased by 18.5 per cent globally as 62 million jobs were lost during the first year of the pandemic, according to the annual Economic Impact Report by the World Travel and Tourism Council. Prior to the pandemic, the industry accounted for more than 10 per cent of all jobs. The impact of COVID-19 has been catastrophic for the industry across the globe.
Canada was hit hard as well, with the travel industry's contribution to the country's gross domestic product declining by 53 per cent in 2020. More than 370,000 people in Canada lost their jobs due to COVID-19's impact on the travel and tourism industry as well, the report said. Smaller businesses received the bulk of the impact, as travel and tourism employment dropped by more than 20 per cent in the country. This impacts everyone in the sector, including and certainly not limited to travel journalists.
The Greater Toronto Airports Authority (GTAA) operator of Toronto Pearson Airport said it took a significant hit.
"In 2019, we served a record 50.5 million passengers and had experienced our busiest summer travel season ever. But as the pandemic took hold in March 2020, we began to see a dramatic impact on our traffic as passenger numbers dropped from an average of 130,000 per day to 5,000 per day and flights dropped from an average of 1,300 per day to approximately 350 per day," GTAA Senior Communications Advisor Tori Gass said. "In total, we saw a 74 per cent decrease in passenger numbers in 2020 compared to 2019 with only 13.3 million travellers passing through Pearson."
"This meant 2020 was a year of difficult choices… But the most difficult decision by far was restructuring our organization and reducing our workforce by 27 per cent, which occurred in July 2020," Gass said.
The 2021 Canada October Tourism Report from Fitch Solutions Country Industry reports that the industry is expected to recover in the coming years, with arrival rates returning to "normal," or how they were prior to COVID-19, by 2025. Canada can expect to see a 110.2 per cent increase in arrival rates in 2022 compared to this year, according to the report's forecast. This comes after a steep decrease of 86.8 per cent in 2020 and an additional 8.5 per cent decrease in 2021. For the first time in two years, there is significant hope for the travel industry and travel writers alike.
"As you would expect, public expectations of air travel may be forever changed, much as they were post 9/11 in relation to security and the need for increased screening standards. There is no doubt that our industry, in collaboration with governments and other partners, will rise to this challenge and create new, harmonized healthy travel measures that will make passengers feel more comfortable about travel when restrictions begin to lift," Gass said.