By Julia Alevato
TikTok has become an essential promotional and influential platform for music artists and record labels. The revolutionary app, which has more than 600 million active users, can kickstart an artist's career with just one viral video.
Marketers are now hiring influencers to try to make songs take off on the platform, and some artists even write songs directly based on TikTok trends in the hopes that they will go viral.
Songs will also trend more on TikTok if creators use them for their content. Some users can earn hundreds or even thousands of dollars for a single video promoting an artist's track.
Aron Darmody, a marketing professor at Carleton University, said that brands are using TikTok to connect with creative individuals and find great voices to create content and engage with their audience.
"They have this partnership program that they now run with creators," Darmody said. "The Creator fund is what they have, whereby if you're somebody on TikTok who is essentially engaged with an audience, TikTok will almost pay you through this creator fund."
According to TikTok Newsroom, the funds each individual creator can earn through the program are worked out by a combination of factors: the number of views and the authenticity of those views, the level of engagement on the content and if the content is in line with the app's community guidelines and terms of service.
To be eligible for the Creator Fund, creators need to be at least 18 years old, have at least 10,000 followers and 100,000 views in the last 30 days, live in the U.S., U.K., France, Germany, Spain or Italy and follow the TikTok community guidelines and terms of service.
"What I really find interesting about TikTok is … kind of how people can take music that exists and edit it; they can change it," Darmody said. "It's just another way in which people are sharing music that they're interested in, just to create something fun."
In his opinion, TikTok has become an important tool to promote artists and music. He thinks that the platform is having a massive influence on aspects and trends in the music industry.
"Musicians like Lil Nas X … what he's doing recently is almost chronicling his life and using a platform like TikTok to do so. He has an audience, he has a set of users' needs, and he's continually engaging with them and building outwards from a platform like that," Darmody said.
"Whilst he hasn't become famous solely through TikTok, it was a very important tool for him to build a brand to connect with people, to create content that was shareable, to create something that was entertaining and express the various parts of himself that he wants to express, which all make up the personal brand of who he is."
Lil Nas X's single 'Old Town Road' was one of the first viral songs on TikTok, as he decided to turn his hit into a meme. The song was released in December 2018, and the Atlanta-based rapper uploaded it to the app himself.
The song gained popularity so quickly that radio stations had to download the audio from YouTube. The remix version of the song, featuring country singer Billy Ray Cyrus, broke the record for most weeks as the number one spot on the Billboard Hot 100 chart, securing the spot for 19 weeks.
According to a study conducted for TikTok by the music-analytics company MRC Data, songs that trend on TikTok often end up charting on the Billboard 100 or Spotify Viral 50. Also, 67 per cent of the app's users are more likely to seek out songs on music-streaming services after hearing them on TikTok.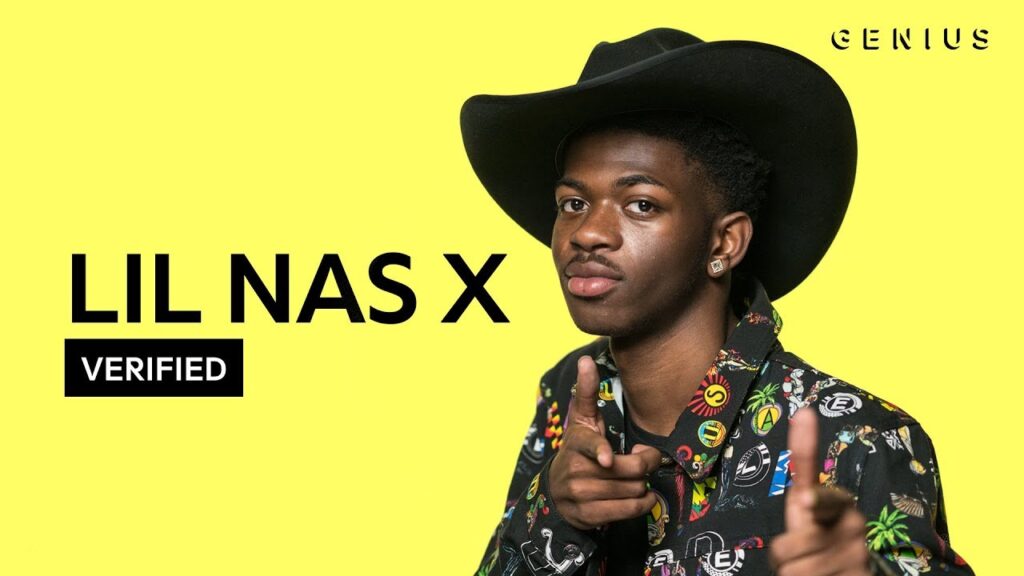 In August 2020, pop singer Dua Lipa held a challenge on TikTok tagged #DuaVideo, in which she invited fans to submit videos using her single 'Levitating' for a chance to be featured in her music video. The challenge ran for a week and generated more than 150 thousand videos and 550 million views.
'Levitiating' spent more than 30 weeks on the Billboard Hot 100 and has become one of the longest-running top-10 hits in U.S. history.
TikTok also helped people re-discover their old favourite tunes. After creator Nathan Apodaca posted a viral video of himself skateboarding to 'Dreams' by Fleetwood Mac, the song tripled its sales and reached the top three on Rolling Stone's top 100 songs chart.
This shows that TikTok is not only useful in discovering new tracks, but also bringing old songs "back from the dead."
Artists are taking advantage of the app's influence on the music industry. Alayna Grace is an American singer-songwriter who had a few videos that went viral on TikTok. She has more than 400,000 followers, more than 12 million likes, and her most-watched video has more than 13 million views.
"I started to post on TikTok because mainly I just wanted to showcase my music, so I felt like TikTok was the best way to do it because I saw it on Vine. People like Shawn Mendes were huge on Vine, and that's kind of where he started gaining his momentum, and I felt like TikTok was very similar in that way," Grace said.
Her first video to reach a million views was a cover of 'Making To Me' by Sam Smith. She is now known for covering hit songs and taking lyrical requests from her followers.
"I remember my first video that went viral; it hit a million [views] in I want to say 12 hours or something — very short amount of time. And I was like, starting to go numb, and it was so crazy. It was really awesome when people started to request their own lyrics and stuff because I realized that it was really inspiring people and it was helping them through things, emotionally and physically, that they were struggling with."
"Every time I changed the lyrics, it would help a different group of people. I just felt so satisfied, and I was, you know, making a difference in someone's life, which is just the best feeling in the world," she said.
Grace never imagined that TikTok would open up so many doors for her. So far, she has released her first music video and opened a concert for two-time Grammy Award-winning singer Colbie Caillat.
"I think TikTok is the biggest app that musicians can grow on and get recognition for their music, like Olivia Rodrigo. She's like one of the biggest artists in the world, and her song 'driver's license' went viral on Tik Tok," she said.
Olivia Rodrigo is just one of the many artists whose music went viral on the platform. Thanks to memes and trends, 'driver's license' has been used in more than 1.5 million TikTok videos.
Sally Shaar, the lead vocalist of the Toronto-based rock band MONOWHALES, said even though she doesn't post on TikTok every day, she's always finding new artists and songs on the app.
"We have huge songs that are viral from Nigeria that I would have never probably heard or found, because how would I have? So, I think [TikTok] is giving a voice for certain artists in the world and making them have a level playing field with everyone, which is awesome," Shaar said.
"I think anyone who's really hating on TikTok, I want to be like, 'But are you on it? Have you experienced it? Do you see the fun and the bright side that it can be?" she said.
She believes that every social media platform has a dark side, and TikTok is not excluded from that. In her opinion, the platform favours some artists more than others.
"Every platform is favoring voices and putting them at your front page … You've always got Adele. She's gonna be at the top no matter what … because a share of her company is paying incredible prices to be on TikTok and have their artists be featured, so it's not always equal, and it's a very complicated thing," Shaar said.
For Shaar, social media is a very important and powerful tool, and it can also be a fun way to connect with the public and fans. She thinks it is important for musicians not to focus on one platform only, as they all have different demographics. Most important of all, she remembers the importance of taking care of yourself while you are online.
"I understand that being on platforms could be a great asset to your business, whether that's music or art, but to also be careful with yourself, and be true to yourself, in terms of even mentally. If you need to step away for a while, do what's right. I know the algorithm, I've faced it myself, and I've felt the terror of losing things if I'm not posting every day, but it's not worth it. Take care of yourself first," she said.
According to a survey by Statista Research Department, 40 per cent of TikTok users in Canada are between the ages of 18 and 24. And according to Vividata, an average of 3.2 million Canadians are online on TikTok every month.
Thom McKercher, professor and course coordinator of the music business program at Humber College, said that the reason why social media is so important to a musician is because that's where the main audience is.
"The audience is not listening to the radio as much as they used to … Everything is online; everything's on your phone … so that's where people are getting their information," he said.
McKercher explained that decades ago, the most famous artists used to promote their music on platforms such as MTV, but that changed to online media as Facebook became the main marketing tool, and now there is TikTok.
In his opinion, TikTok is the biggest platform today to promote artists and songs. However, he is not sure how long it will continue as number one.
"When I was a kid, it was the radio, and then you had to get on television, and then you needed a music video, and then you needed a Facebook page, and then you needed whatever is next. Until now, we've reached TikTok, which is today's hot platform, but that will change as well," he said.
Dann Liebermann, the executive producer of The Elements Music in the London branch, thinks that even if there is a new platform to compete with the app in the future, TikTok will find ways to keep up.
The Elements Music is a full-service music production company that curates and creates music for the biggest brands in the world, like Toyota, Audi, Samsung, Sephora and Nike.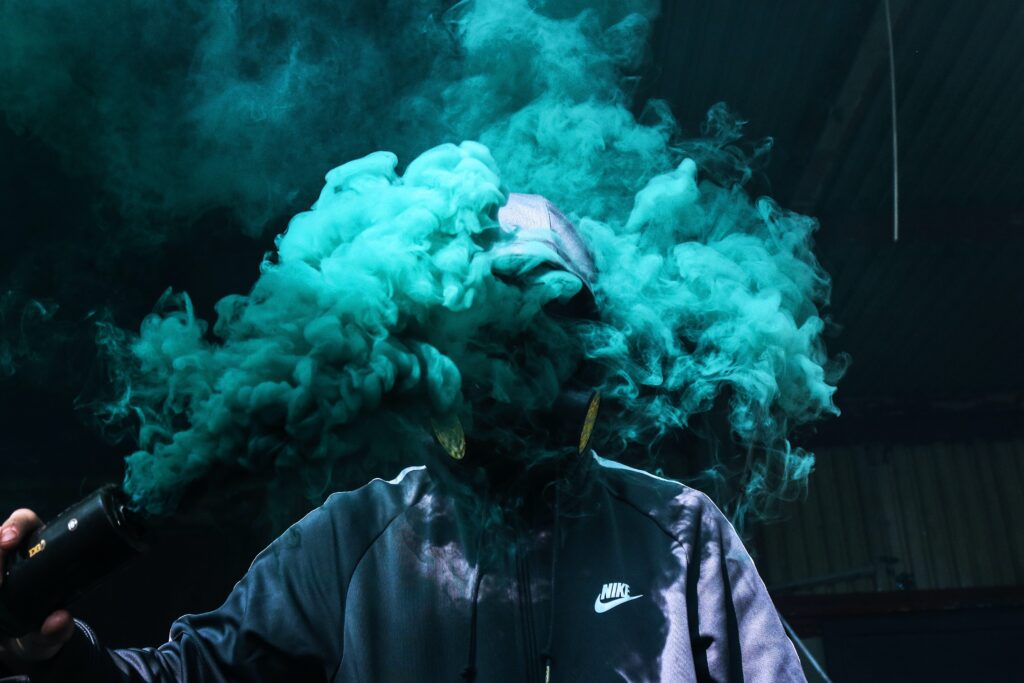 Earlier this year, the company worked directly with TikTok and the Grammy Award-winning artist Kevin Olusola from Pentatonix on a project for Black History Month. Because the partnership was so successful, The Elements Music became one of TikTok's official partners to help brands create "sound-on" strategies for the platform.
"One of the early activations that we did for [TikTok] was for a brand called Clorox, a cleaning product. And they're very clever because their brand brought in a brilliant influencer, Billy Porter, to this project. I think it now has now more than 11+ billion views. You cannot get that kind of visibility on a general average activation," Lieberman said.
"I think this is what users on the platform understand: they know that they can reach a huge audience if they do it in a genuine way, and brands are still trying to find their feet around this."
"They're realizing that they need people who understand the platform, whether it's an influencer or whether they're getting to grips with building their profile on the platform, and TikTok is very hand-holding around the whole process of trying to educate people for how to use the platform successfully," she said.
"What they're telling everyone is that if you want it to be successful, it has to be via a sound-on approach. It has to be using music and sound."
She thinks that people are responding well to sound, and that is where she sees the future of all platforms going.
According to research from TikTok and Kantar, audio is also a key component of brand promotions, with TikTok users being more receptive to sound elements within ads than they are on other platforms, and 88 per cent of users said that sound is essential to the TikTok experience.
Whether TikTok will still be the main platform of media in a couple of years or not, there is one thing that everyone can be sure of: we will still re-discover and discover many new songs and artists through the platform.