"He comes up to me and says 'where are my jokes?'" Red Button says to Lorne Frohman.
By Khiana Gutierrez
An 18-year-old Frohman comes back to Toronto from Los Angeles after writing a show. He is welcomed back with a dinner with his family at a chinese restaurant and at the time, his parents did not know what he was doing in his career. All of a sudden, the entire restaurant went silent.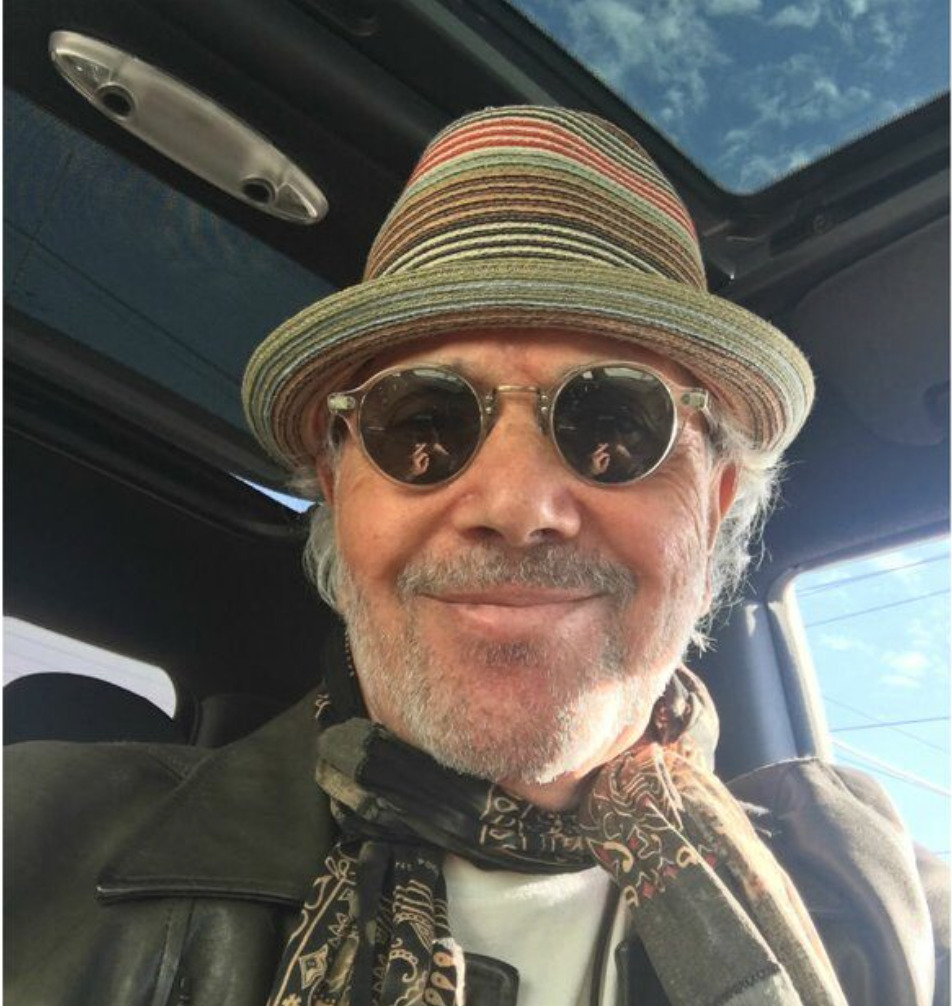 "Red Button's walks in and he makes a beeline to me, just walks into the restaurant. 'How is he gonna remember me?' Its been like six months ago. And everybody's watching him and you could hear a spoon drop and he comes walking over and I'm looking at him. And oh my god hes walking up to me," Frohman says.
This is when the American Oscar and Golden Globe supporting role winner, Red Buttons, asked for the jokes that Frohman wrote for him. Apologizing for interrupting his family dinner, Red Buttons gave his number to Frohman.
"At that moment my parents knew what I did," Frohman says.
Frohman, 68, has amassed a grand career in the comedy field. He is the creator and writer of, "Pryor's Place,' a children's show starring Richard Pryor. He directed "Its Always Something" for Gilda's club," for 17-years in honour of 1970s SNL star Gilda Radner. He wrote for "D.C follies," a political and popculture satire show. He hosted "Distinguished Artists" an in-depth interview show written by Humber students and had guest stars such as Russell Peters, Sara Polley, Eugene Levy and more. Frohman is now a program coordinator for the Television Writing and Producing program at Humber College and the acting coordinator for the Comedy Program.
While many platforms such as Netflix, Hulu, Amazon Prime have expanded, Frohman has said that it's still the same process of writing.
"Things have not changed over all the years, like I say. Platforms have changed but you're still writing late night, you're still writing hour episodic, you're still writing sitcoms," Frohman says.
He says that you have to learn how to write for people by doing your research on them, then put your own voice into it and make it different.
Comedy has different avenues, in which one person can make fun of something that someone is sensitive towards. In that manner, everyone has a definition of what comedy means to them.
"You just find that you're born with a sense of humour. It's something that not everybody is given. I don't want to call it a gift. You could call it a curse," Frohman says.
He started his career with his friend, the late John Candy. They used to drive around the streets of Toronto to write, work and sell television. First, they started to pitch to Gerry Rochon, a film producer, Vice President of Production and his production achievements were The Littlest Hobo, Divided Loyalties and Executive Producer of the Opening and Closing Ceremonies at the 1988 Calgary Olympics.
"We didn't know there had to be a budget. He had a lot of questions that he asked us and the two of us looked at each other like what's a budget and and he said, pitch your show and you know, John started pitching the show. And Jerry just you know, just saw two idiots in his office that didn't know what they were talking about," Frohman says.
From their ideas and about five to 10 years later, Frohman started his writing career at CTV and Candy started his career at "Second City."
"That's how it really began. And then you just start to slowly move your way into this world that you had no idea existed with writers, producers, agents, directors. I used to point at the television set and go mommy, 'that, that.' That's what I wanted, of course I was 42 at the time, but that's just all I wanted to do," Frohman jokes.
He emphasizes that people in the business start with a great love and a great passion for comedy.
"Years ago when you started off in this business, you didn't have schools. You didn't have books. There was nothing if you wanted to be a writer, a television writer, you would have to watch television, find the show that you could write and actually figure it out," Frohman says.
Frohman has worked alongside many legends in comedy and entertainment such as Richard Pryor, Dolly Parton, Robin Williams, Russell Peters and Jay Leno. Earlier in his career, he started and worked on late-night shows, when variety television was on the rise.
"I spent most of my career light-writing jokes in desk bits and political humour and I enjoyed that," Frohman says. His favourite show he wrote for was "D.C Follies" a political satire/ pop culture show, running two seasons in the late '80s.
He highlights that the comedy business consists of writing for different people and different sectors. He wrote for sitcoms, late-night shows, and now is playwriting.
"I did the Dolly Parton show you know and so you learn. One day, you're writing for Dolly Parton. And then the next day you're writing for Richard Pryor, or you're writing for Jay Leno or you're writing a children's show. So as a freelancer you know, you never know where you're going to end up," Frohman says.
Not only did Frohman write and create Pryor's Place for Richard Pryor and wrote for many great actors and comedians he is also a Humber professor.
Frohman has taught at Humber College for over 20 years. He created the Television Writing and Producing program with Robert Gordon, Joe Kertes and William Hannah. He also taught and continues to teach the comedy program.
In a Humber Now article, Frohman said that 80 per cent of graduates become successful in the TV industry.
"A lot of our students remember graduate — and they graduate, and it takes time for them to get into the writer's room. Others graduate and they go into producing, you know, they start working for production companies and they start producing shows in production and getting them to other than the writers room," Frohman says.
"What's a Writer's Room and How Do they Work?" written by Jason Hellerman describes what essentially is a writer's room, "It's an office where writers of a particular tv show gather to work on the story together. Room sizes can vary from two people to twenty. It really depends on the production, how many episodes in the series, and the budget."
The program allows its students to learn how to write for television, produce and network. And on several accounts, they have to deal with rejection when they try to sell their script and themselves to get into the writer's room.
"Well, rejection and criticism are just part of the business," Frohman says.
"Nine times out of 10, you're gonna get rejected, that's just the way the ball bounces," he says.
During the pandemic, the teaching scene was also different as he had to move on to Zoom.
He told the students that he had no idea when the pandemic would end, so they would have to adapt to this online style of work.
And that translated into what professionals were going through amid the pandemic, as COVID-19 restrictions had to be met, when jobs had to be done. Therefore, professionals had to move their writer's room onto Zoom as well.
He said that there were plenty of tv shows and movies that were made during the pandemic and his hat goes off to them.
"You got to just give it up to the people, and how difficult it was to do it at a time where we thought we were all going to die," Frohman says.
Stand-up comedy and club comedy did not run, as certain COVID-19 restrictions were implemented. However, comics were taking their business to online forums.
"Late night started shooting from the hosts home," Frohman says.
As COVID-19 restrictions started to lift, writers could start going to clubs and start performing again.
Humber students were once again allowed to attend their Tuesday night at "Yuk Yuk's" and perform their bits on stage. Often gaining valuable experiences.
Frohman thinks that the writer's room can now be called for an in person or online zoom call.
Nevertheless, he believes that Canada's comedy scene is alive and growing. He expands and says that comics are the newphilosophers of this generation.
Frohman highlighted Humber graduates that made it far in their careers. A few names he mentioned were Nathan Fielder, directing films and tv series. Also, Rebecca Adelman or Levi MacDougall, an Emmy-nominated writer for his work on "Conan."
He emphasizes that humour is not a gift, but if you have it, you have it.
"The people that have it, sort of just look at life and make fun of it," Frohman says.