Sports have always been seen as a male dominated industry. Men played, men officiated, men commentated and men reported the game. Women, have always been under-represented and under-valued in sports and in sports media.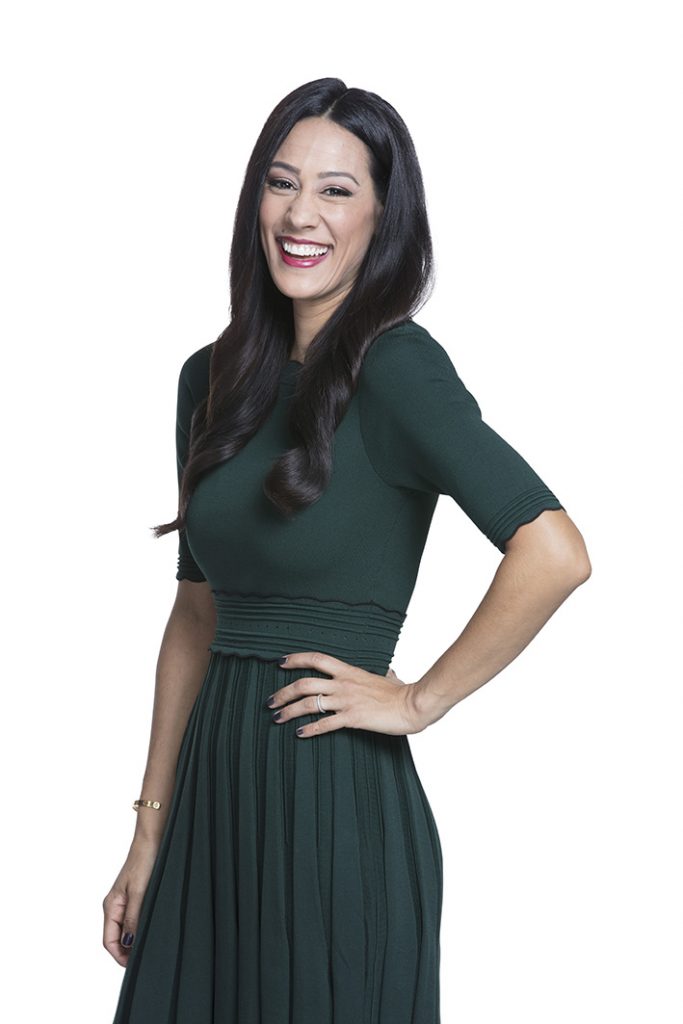 In Canada, Alison Gordon was among the first women sports reporters allowed in the locker room in the late 70s. Gordon challenged a status quo that many continue to fight today with hopes of re-writing the script on female voices impacting the industry.
Carly Agro, a reporter and host for Sportsnet, says she hasn't had a lot of female bosses while working in the field and wishes there were more women in power.
"I think the one thing that I want to say is that, in all the years that I've worked in television, and I've had the chance of working in both Canada and the United States, I've only ever had one female boss," Agro says about her former boss Michelle Butt. "She was a news director in Baltimore, she was very inspiring and encouraging. That was at my first job, and I haven't had another one since and I can't help but wonder or ask [why]?"
In 2018, the Associated Press Sports Editors Racial and Gender Report Card graded the newspaper companies and websites under ASPE, their fifth consecutive F for gender hiring practices. According to the report card, of the women working, only 10 per cent are sports editors, 11.5 per cent are sports reporters, 16.6 per cent are columnists, 20.4 per cent are copy editors and designers.
Moreover, the highest percentage of women holding an editorial position was only 30.1 per cent of the companies' assistant sport editors.
It's not just reporters who are under-represented, female athletics in general as an industry get very little recognition. According to a 25-year study conducted by the International Association for Communication and Sport local news outlets spend only three per cent of their airtime covering women's sports, with ESPN accounting for two of the three per cent of coverage.
Karin Larsen, a former synchronized swimmer for Canada in the 1988 Seoul Olympics and now reporter and sports broadcaster for CBC, says women's voices are making more of an impact because they don't need to be given an opportunity by a company to talk or write about what they love.
"I think it's getting better, and it's getting better rapidly because there are so many other outlets for people to have a voice on social media," she says. "People are doing their own podcasts, you know, they're just making it happen for themselves without having to bang on the door to get in."
CBC Sports U, held a conference where they shared the stories of individuals in the industry the challenges they faced, how they have overcome adversity and made an impact in the field. One seminar, Under Pressure: How Women are Challenging the Sports Media Industry. featured women in the field talking about their struggles and giving insight and perspective on what it's really like being a female sports reporter.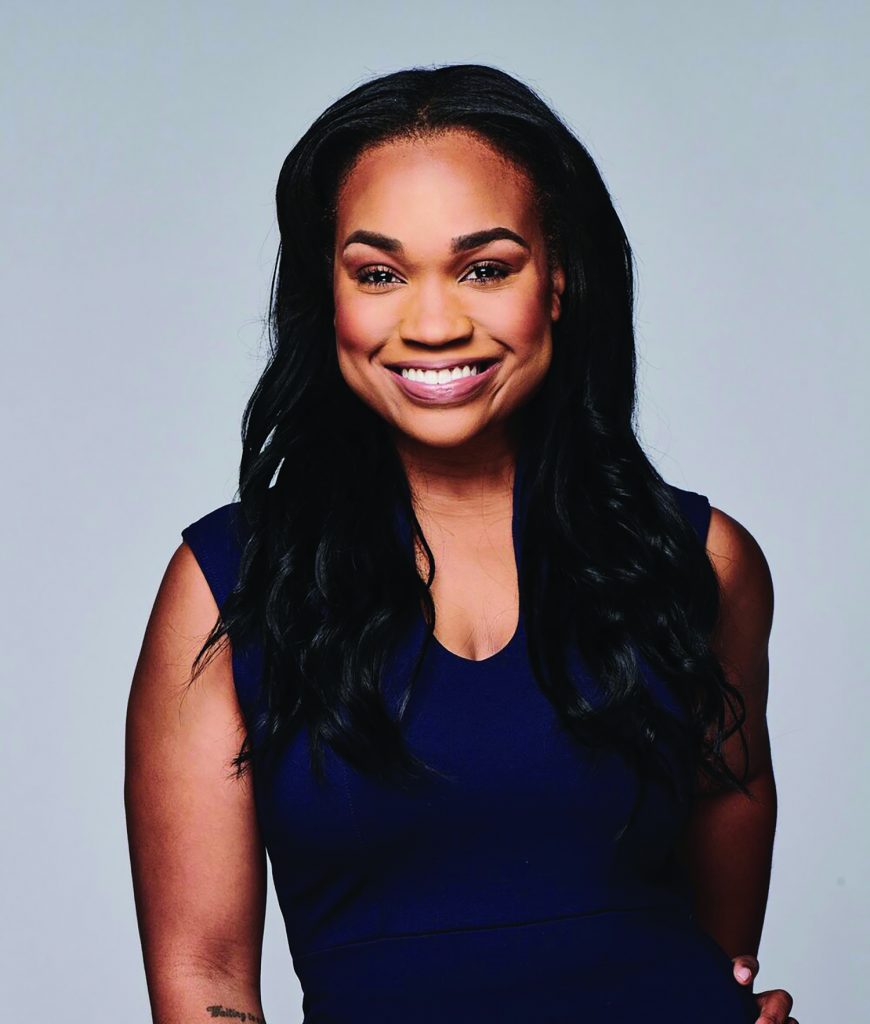 Kayla Grey, a host for TSN, said in the seminar that there's still a lot of work to be done in the industry to get more female voices in higher positions.
"I'm trying to have these conversations about, okay, what can we do to get better. One of the things that keeps showing up for me as a woman but also a black woman is the piece of ownership," she says. "We don't have that ownership and that call to decide what you, viewers, watch and that's scary and problematic."
Sportsnet created a show to celebrate and empower women in sports, through conversation and shine a spotlight on female leaders, Top of Her Game. The host, Tara Slone spoke in the conference about how happy and honoured she is to be part of something so important and that she's able to use her voice to affect change in the industry.
"It kind of blows my mind … there wasn't a show like this and there aren't a whole lot of shows like this in this country and that's a problem," she says. "To me this needs to be just the beginning. There has to be so much more done."
For sports reporters and broadcasters, being able to go into the locker room before and after a game is a great opportunity to capture up-close and honest reactions and emotions – must if you want to stay relevant in the field. Unfortunately, women were not even given the opportunity to enter a locker room until 1975 and even once they were able to enter, women did so facing hate and harassment.
In 2013, ESPN created a documentary series called 'Nine for IX' to celebrate the 40th anniversary of Title IX, which is a federal civil rights law in the U.S. that was passed as part of the Education Amendments of 1972. It prohibits sex-based discrimination in any school or other education program that receives federal money. In the third installment of this docu-series called, Let Them Wear Towels it discusses the history centred around female reporters not having equal rights and shares the stories of how some female reporters got into the field. It also discusses their day-to-day struggles and the hardships they faced while fighting to get equal access and do their job as their male counterparts are able to do.
Korryn Mozisek, the director of integrative learning in the Office of Vice Provost for Education and a Special Faculty in the English department at Carnegie Mellon University, was published in the book Sporting Realities. In it No Girl's Allowed! Documenting Female Reporters as Threats in Let Them Wear Towels discusses the ESPN documentary and how far female reporters have come since.
In the 2020 text she highlights the importance and impact of this docu-series. She writes, "by focusing the documentary's perspective on the past and examining the predominant ideologies for women's exclusion, the film functions as a point of conversation so as to encourage a deliberation about women's treatment within the industry."
Mozisek is hopeful that the publication will give women the confidence to go follow their dreams. "You know what, I'm a professor and faculty member, as a job but in my personal life I'm a fan first and one who wants to see and hear more voices like mine," she says about the article.
Those who are currently in the industry are paving the way for the next generation of female sports reporters, they have dedicated themselves to their craft and are optimistic that these young women will follow in their footsteps and help give women an even stronger voice.
Agro encourages women and minority groups in the industry to not give up, no matter the circumstances.
"I think that there is a first time for everything, and anything. Why can't it be you?"
"We still have a long way to go, but just because you don't see someone that looks like you or sounds like you or came from where you came from certainly doesn't mean that you can't be the first, and it doesn't mean that you're any less able to do the job or learn how to do the job."
Mozisek has noticed a change in the industry and the progress women have made, but says there is still work to be done. "Is the industry becoming more inclusive? Yes, absolutely, because it's not what it used to be in the '70s. Is there still work that needs to be done? Absolutely," she says.
"We should celebrate it, but let's not lose sight of the ways in which we can still push and alter the conversation. We can celebrate particular individuals while also saying, it can be better."
As female athletes and reporters continue to battle adversity and follow their dreams, they will all continue to inspire the next generation of women with the hope that female sports will be more mainstream and women can play and write about what they love – ridicule and hate free.